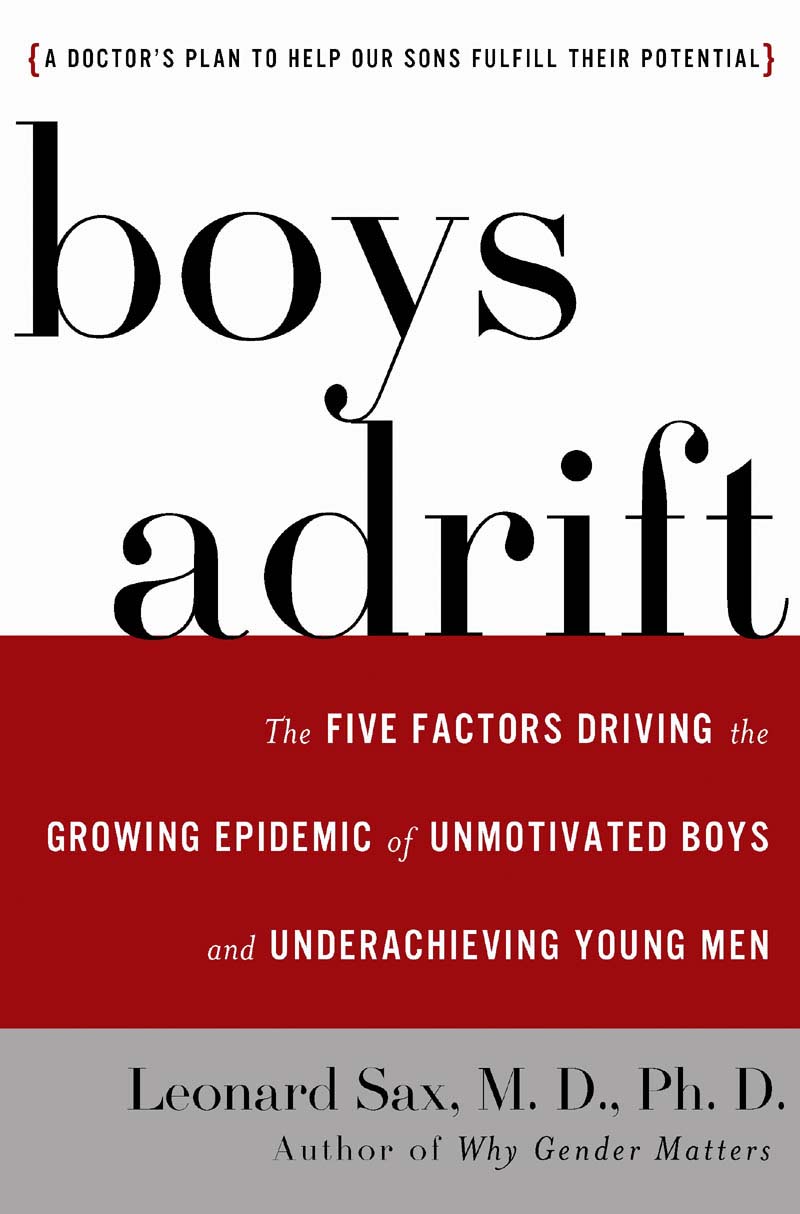 9 of 10: Boys Adrift: The Five Factors Driving the Growing Epidemic of Unmotivated Boys and Underachieving Young Men is, undoubtedly, a change from my regular fare, but I enjoyed every minute of it.
boys adrift by leonard sax
Boys Adrift is about the changes in society that have made it increasingly common for men in their late twenties and earlier thirties to still be living at home with their parents, working a part-time job, spending their time online or playing video games, and basically going nowhere with their lives.
The five factors he discusses are:
School becoming too serious too quickly (i.e. kindergarten now is what first or second grade used to be) and boys in particular are just not developmentally ready for it, turning them off to school from the very beginning, which many of them never recover from.
Boys are increasingly likely to be diagnosed with ADD or ADHD even when they don't have it (studies apparently show that ADHD/ADD medication has a positive effect on students that don't have ADHD or ADD, so the idea that your child improves when they go on the medication doesn't necessarily mean they have ADHD or ADD) and the medication they go on has long-term affects.
Video Games (oh, aren't you SO surprised to hear that?). He talks in-depth about how video games give boys a sense of control and gives them instant gratification (and reduces their desire to do things that have delayed gratification).
Chemicals that imitate sex hormones and make boys less male. I kind of rolled my eyes at this one when I read the introduction to it, but by the end, he'd presented a lot of convincing evidence. Time to throw out the plastic water bottles, people (I sound insane, but so be it).
Lack of positive male role models. He talked about how, 50 years ago, the father figure was portrayed as smart and capable (think "Father Knows Best") while most fathers now are portrayed as total doofuses (think "The Simpsons"). In fact, Kim just wrote a post about this the other day and I completely agree with both her and Dr. Sax.
Boys Adrift is amazingly readable – I was never bored and I kept stopping to reread parts out loud to Bart. I'm certain Boys Adrift is a book I'll return to if I have sons.
If you liked this review of boys adrift, you might also like these books: