I try not to just give up on books. In fact, I probably ought to quit more books and not waste my time, but. . . I just don't.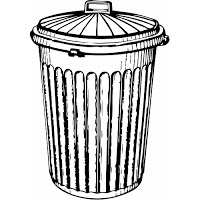 Still, every once in a while, a book just doesn't do it for me. These are the fifteen books I gave up on in 2011 (theses are books that I was committed enough to put in Goodreads as "currently reading" and then finally gave up. There are, I'm sure, other books that I picked up, read a page or two, and never picked up again. But they aren't on this list).
The Chronicles of Harris Burdick – Someday I will just learn that I hate short story collections and to stop wasting my time on them. Amen.
Miss Peregrine's Home for Peculiar Children – I was listening to this and I think this is one that might need to be read instead of listened to. But it's hard to pick up a paper copy of a book you already have bad feelings toward. So, despite this being on all of the best-of lists this year, it might just be one I skip forever.
Girls in White Dresses – I tried. It annoyed me. I gave up.
The Last Anniversary – I loved What Alice Forgot so much that I immediately picked up another book by the author, got confused by the number of characters in the first chapter and didn't bother to return. I am lazy.
The Notorious Benedict Arnold: A True Story of Adventure, Heroism and Treachery – I renewed this one six times but I just never actually finished it. It was interesting, but not the one I was dying to finish. Clearly.
Walden, or Life in the Woods – My goal was to read four classics this year and this was going to be on of them. I picked something less dense and with more of a storyline instead.
Work Hard, Be Nice: How Two Inspired Teachers Created America's Best Schools – I listened to this (it's about the KIPP schools and how they started) and I just couldn't make any progress. It went on and on.
The Time-Traveling Fashionista – This is one I actually might come back to. But I just haven't been hooked yet.
One Day and One Amazing Morning on Orange Street – I tried so hard on this book (which I got from The Picnic Basket) but. . . I couldn't do it.
The Pioneer Woman: Black Heels to Tractor Wheels – My tolerance for the number of times an author can describe how weak her knees went is about 3 times. I listened to this at double speed while I was on the treadmill for 30 minutes (so about 60 minutes of listening) and I heard it no less than 15 times. It was absurd. It embarrassed me too much to continue.
The Cinderella Society – I can remember exactly nothing about this book except a keychain. It was due back at the library and I sent it back without hesitation.
The Replacement – This book gave me the creeps. I don't do books like this.
The True Meaning of Smekday – Everyone raved about how amazing this book was, especially the audio version, but it did nothing for me. I guess I don't like weird alien voices?
Juliet – Too long and too silly. I gave up after 50 pages. My mom read it and said that giving up was a good plan.
Anybody else toss a book (or twenty) to the curb this year?