I feel like I'm in the middle of so many good books right now which is a GREAT way to go into the weekend.
And so many good book deals going on at the beginning of the year – it feels like an embarrassment of riches every Saturday!
Speaking of book deals, if you haven't grabbed this two free audiobook deal, there is literally no reason not to. No catch – just a great chance to get two audiobooks you get to keep forever (grab ones for you or for your kids!)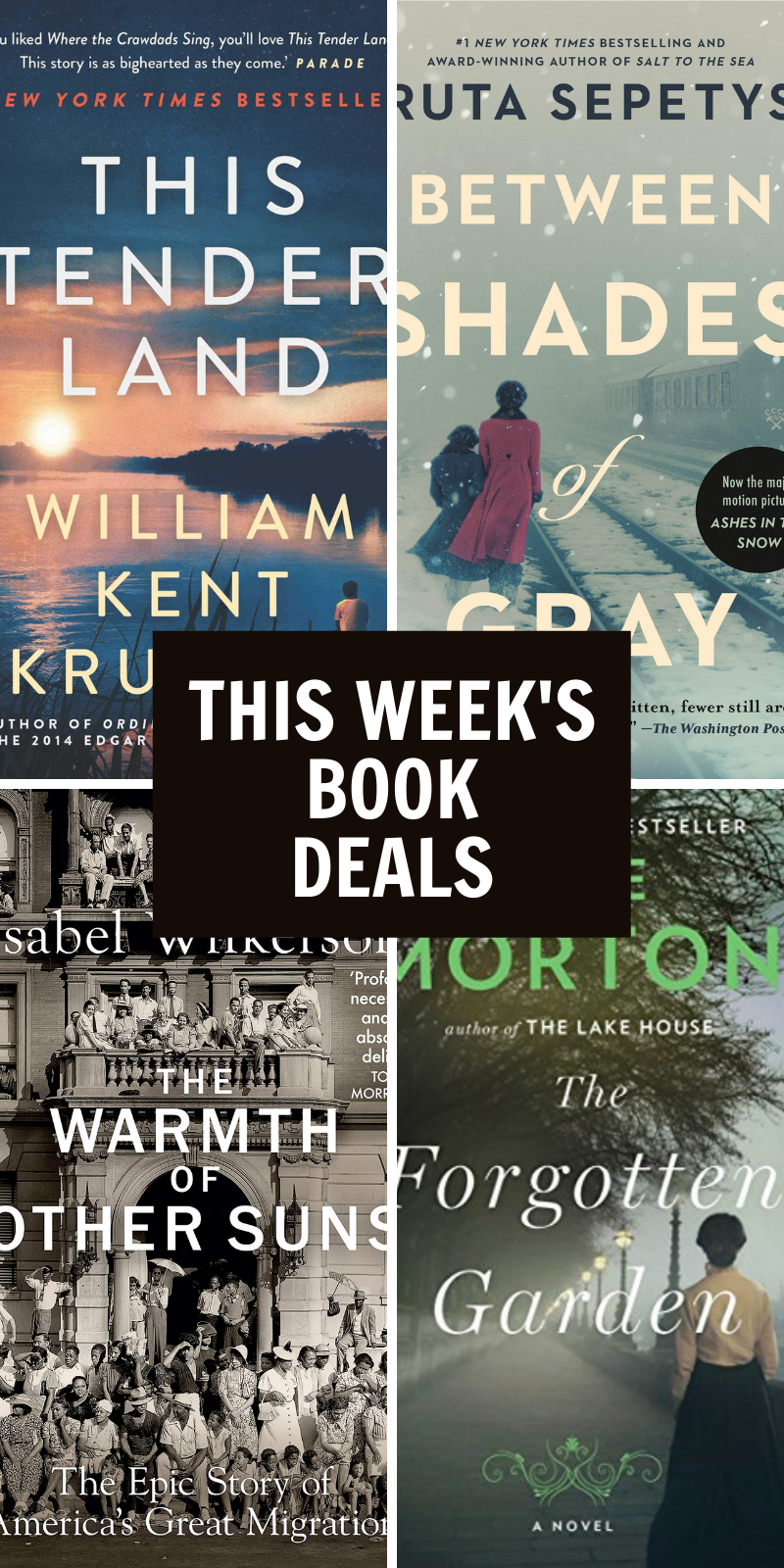 This Tender Land by William Kent Krueger – audiobook 
I picked this one up on audio after hearing SO many people rave about it and I can't wait to dive in!
Between Shades of Gray by Ruta Sepetys – ebook
Ruta Sepetys does terrific YA historical fiction (probably her most famous is Salt to the Sea) and this one I read a long time ago, but really enjoyed it! 

The Forgotten Garden by Kate Morton – ebook
You cannot go wrong with a Kate Morton book. Her mysteries always have a surprising twist at the end and are SO GRIPPING.

The Warmth of Other Suns by Isabel Wilkerson – audiobook
This terrific book chronicles the exodus of nearly six million Black individuals and families from the Southern states to the West Coast and Northern cities between 1915 to 1970 and focuses on three specific people that each go to a different city in a different decade.