The summer is really winding down – the mornings are getting cooler and the sun is setting earlier.
I can't be too sad about it though because fall is my favorite season and nothing is better than cozying up with a good book and a blanket.
Here are some books that are worth snatching up this weekend at super sale prices so you're all ready for some reading or listening!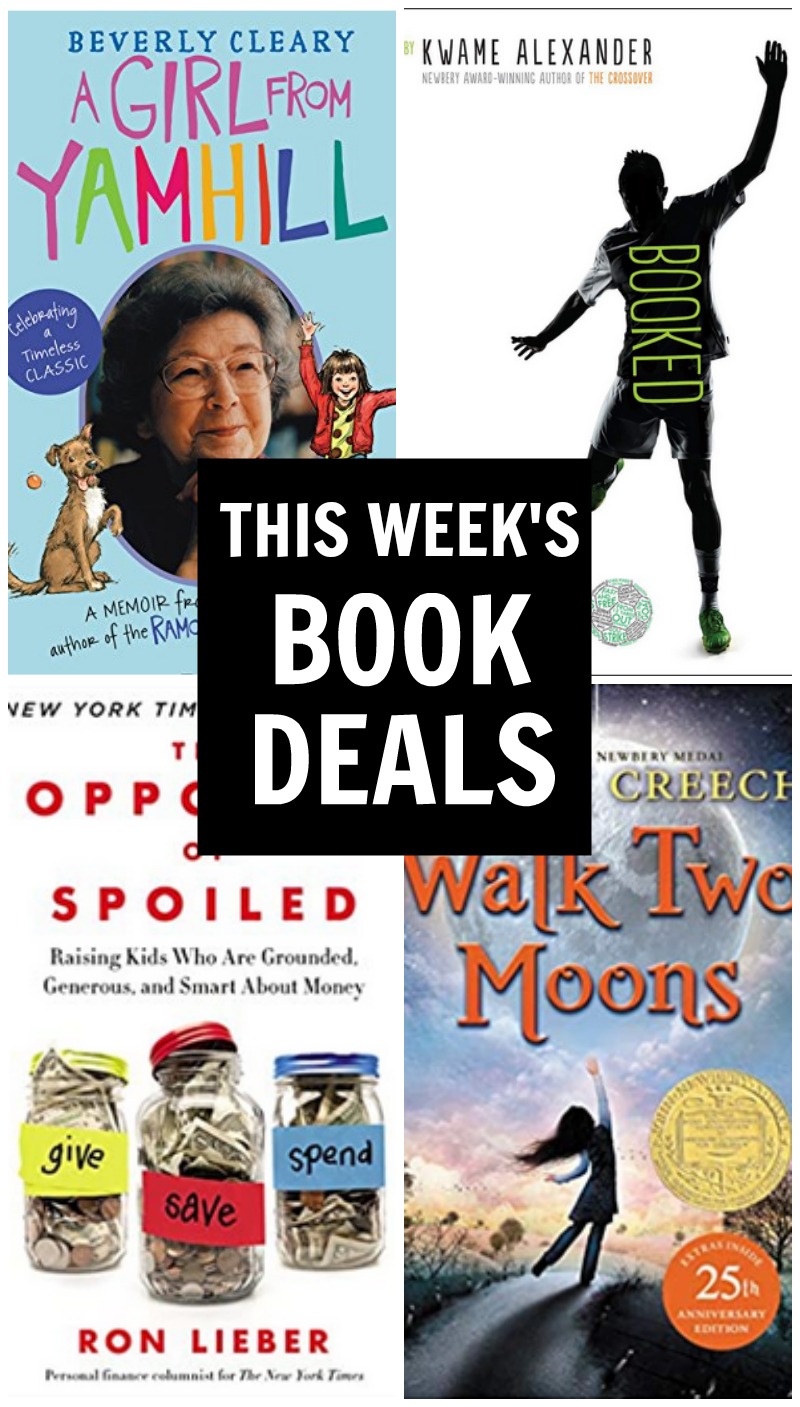 4 Great Weekend Book Deals
A Girl from Yamhill by Beverly Cleary – ebook f
If you're a Beverly Cleary fan, you'll love this memoir about her childhood during the Great Depression in Oregon.
Walk Two Moons by Sharon Creech – paperback book
This was a Newbery winner I didn't read until I was an adult and then I LOVED it. It's on my list of books to read to the girls this year. (Full review here) 
Booked by Kwame Alexander – audiobook for $5.99
You probably know Kwame Alexander for his Newbery winning book The Crossover (which is excellent) and this is another novel in verse with a sports slant. And he reads the audio himself which is TERRIFIC.  This is on sale through LibroFM – if you're not familiar with LibroFM, I have a whole post here about how it works, plus you can get a free audiobook here!
The Opposite of Spoiled Raising Kids Who Are Grounded, Generous, and Smart About Money by Ron Lieber – audiobook for $4.99
I listened to this one a couple of years ago and it's both interesting and useful. Definitley recommended if you're trying to figure out how to manage allowance, spending money and raising non-spoiled kids. This is another title on sale through LibroFM right now (no membership required!).