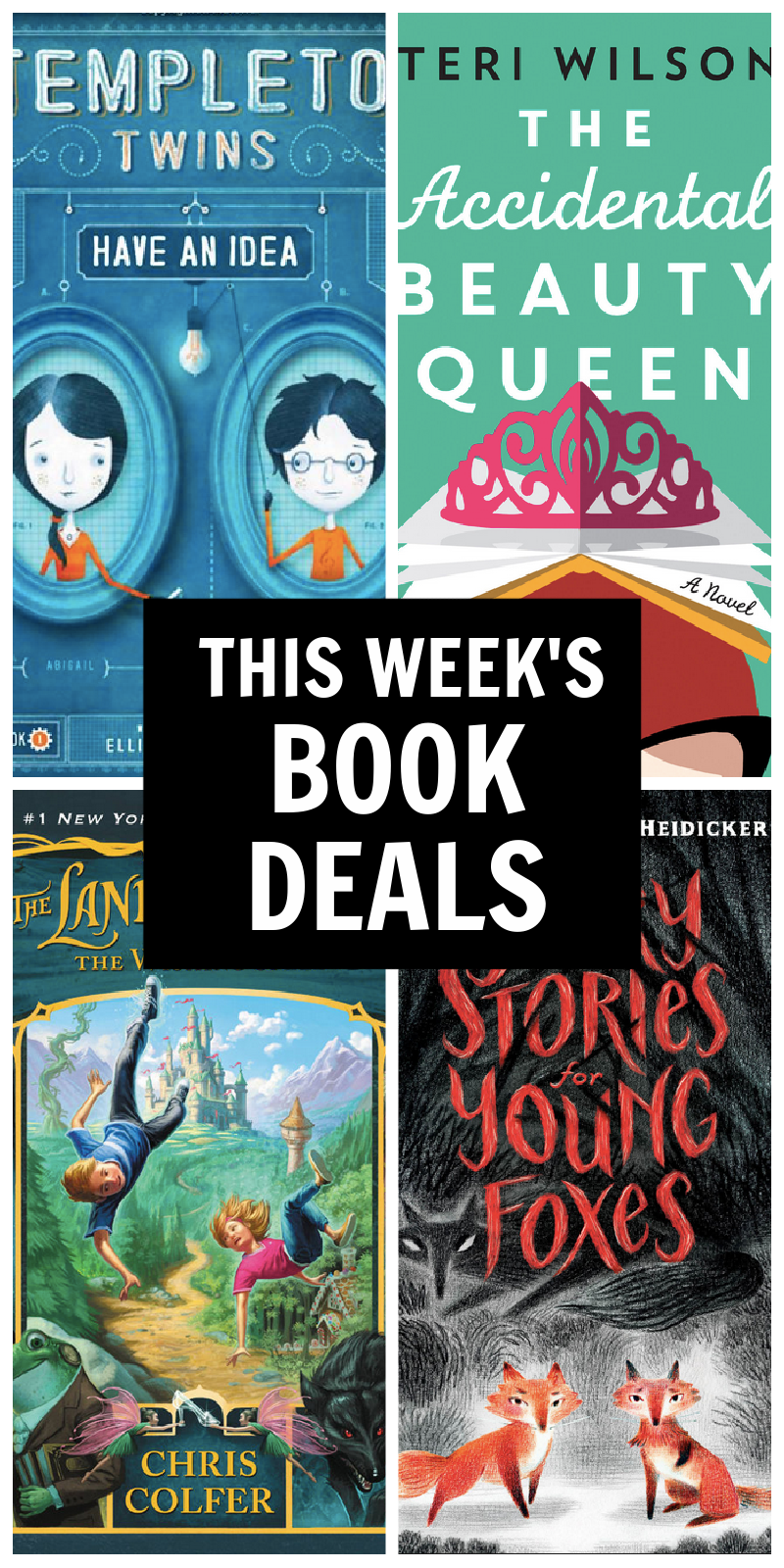 The Accidental Beauty Queen by Teri Wilson
Charlotte is a school librarian and happy to spend her life buried in a book. Her twin sister, though, has spent her life chasing beauty pageant crowns and now is competing for Miss American Treasure. Except, the night before the pageant begins, Ginny has a horrible allergic reaction and begs Charlotte to take her place until Ginny is well enough to step back in. But even though they look alike, Charlotte and Ginny are wildly different – is there any way they can pull off a con at this level? This was on last year's Summer Reading Guide! (Full review here)
The Land of Stories by Chris Colfer – ebook
I'm pretty sure I didn't see Ella for a month when she blazed through this entire series. Alex and Conner, sister-brother twins, open up a beloved book of stories only to find themselves sucked into the book. In a mysterious land where magic runs rampant, they find themselves interacting with fairy tale characters they've heard about all their lives. The real question is. . . can they ever get home?

Scary Stories for Young Foxes by Christian McKay Heidicker – ebook
This one snagged a Newbery Honor last year and I've been meaning to pick up a copy since then! At this price, now is the time.

The Templeton Twins by Ellis Weiner – ebook
I couldn't get over how clever and witty this book was. A complete winner and perfect for fans of A Series of Unfortunate Events. (Full review here)