My makeup and skincare collection is pretty small and I mostly just use the same products over and over again.
Two of the products I use daily are from Babe Lash – they're so good!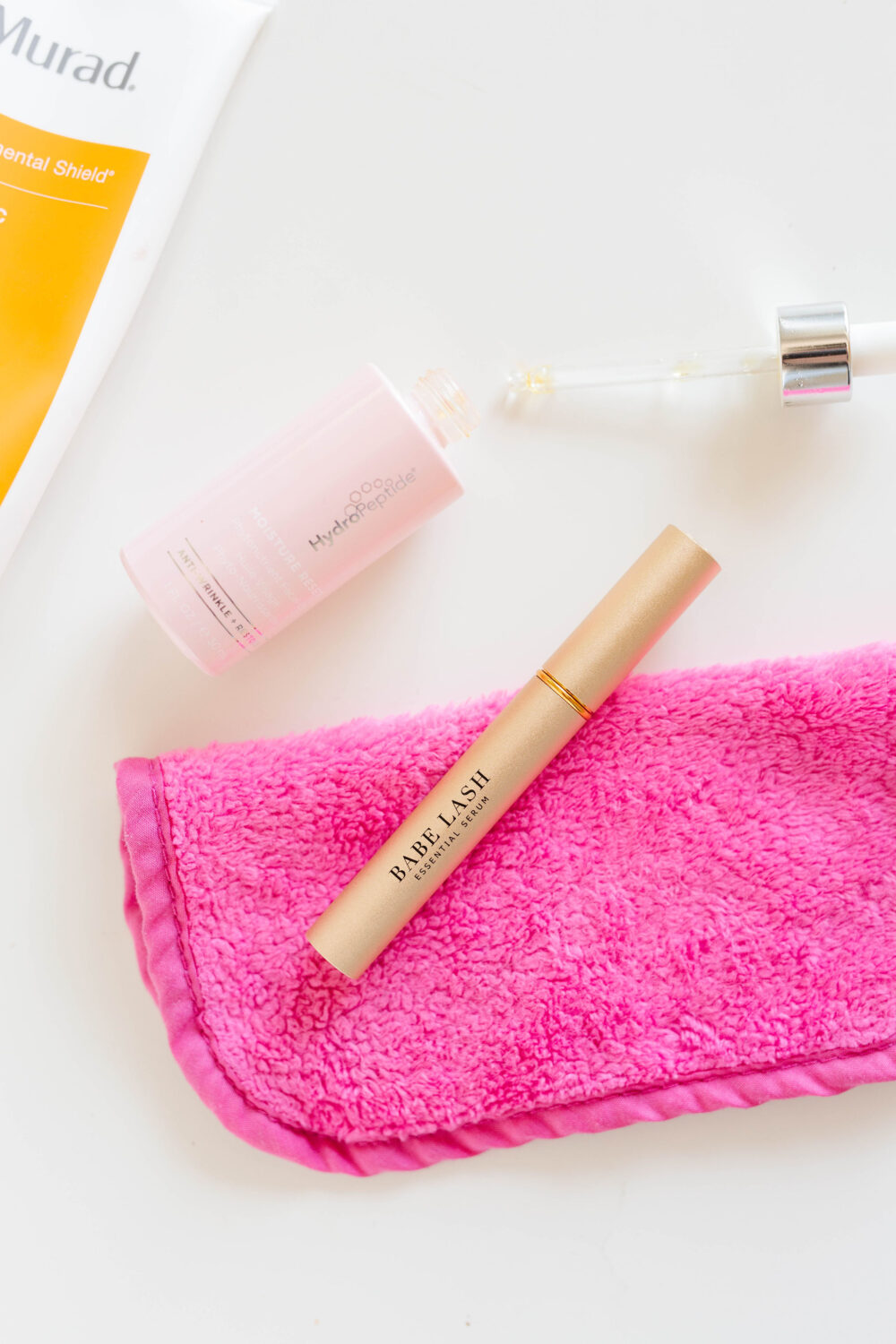 My favorite Babe Lash products
BABE LASH ESSENTIAL SERUM
This stuff is LEGIT. I was pretty dubious but a few days after I started using it, I was visiting my parents in Las Vegas and mentioned to my mom that I'd just started using it and she RAVED about it (if you were wondering if my mom is cooler than I am, the answer is 100% yes). And within a few weeks, people started sending me messages about my eyelashes which had never happened once in my entire life. My eyelashes are as thick and as long as they've ever been and every day when I put on mascara, I'm amazed again that these are my real eyelashes. I put it on (mostly) every night after I wash my face. This is by far their most popular product!
BABE LASH ENHANCING CONDITIONER
This goes hand-in-hand with the Essential Serum. I put it on in the mornings before I put on my makeup and it helps strengthen and nourish your eyelashes so they don't break off as easily.
By the way, I've been asked a few times about Babe Lash mascara and, to be honest, I'm not that impressed. I'd personally skip it – I use either the Stilla mascara or the Pump It Up, Maggie mascara from Red Aspen and they're both excellent.
HERE's MY BABE LASH COUPON CODE:
Right now, there is the best sale I've ever seen on Babe Lash – buy an Essential Serum and you get an Enhancing Conditioner FREE!
PLUS you can stack my 20% off code JANSSEN on TOP of that!
Any questions about Babe Lash products? I'm happy to try to answer!
If you liked this post about Babe Lash products, you might like these posts too: