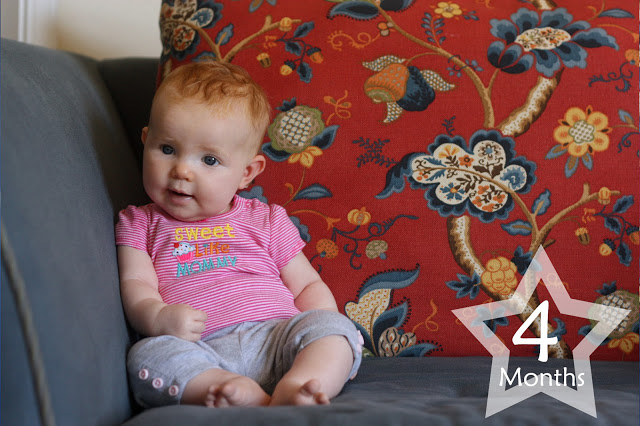 If there are four things to know about Ani at four months:
She is a drool machine. (I'm not complaining because she rarely spits up).
She loves to suck on anything she can find. If she gets her arms out of her swaddle in bed, I can hear her over the sound machine, loudly slurping away at her fists. And if she gets a hold of your hand, she'll pull it up to her mouth and suck on that too.
She occasionally will roll over from her back onto her stomach, but so far hasn't figured out how to do the opposite.
She doesn't cry much, but she is constantly making noises. When she's happy, it's quiet, but the more tired or unhappy she gets, the louder and faster her little talking becomes.
(But you might also like to know that she is just the sweetest, calmest little baby I know, and we all are enormously fond of her. She smiles like you can't believe, especially at Bart and Ella. And those chunky little legs? I die).