I did virtually NO reading on our spring break trip this week except reading aloud to my girls every night.
The huge bag of books I took along with me sat completely untouched.
I guess I do a lot more reading at home than I do on vacation (at least when my kids are along)!
Here are some great book deals going on this week.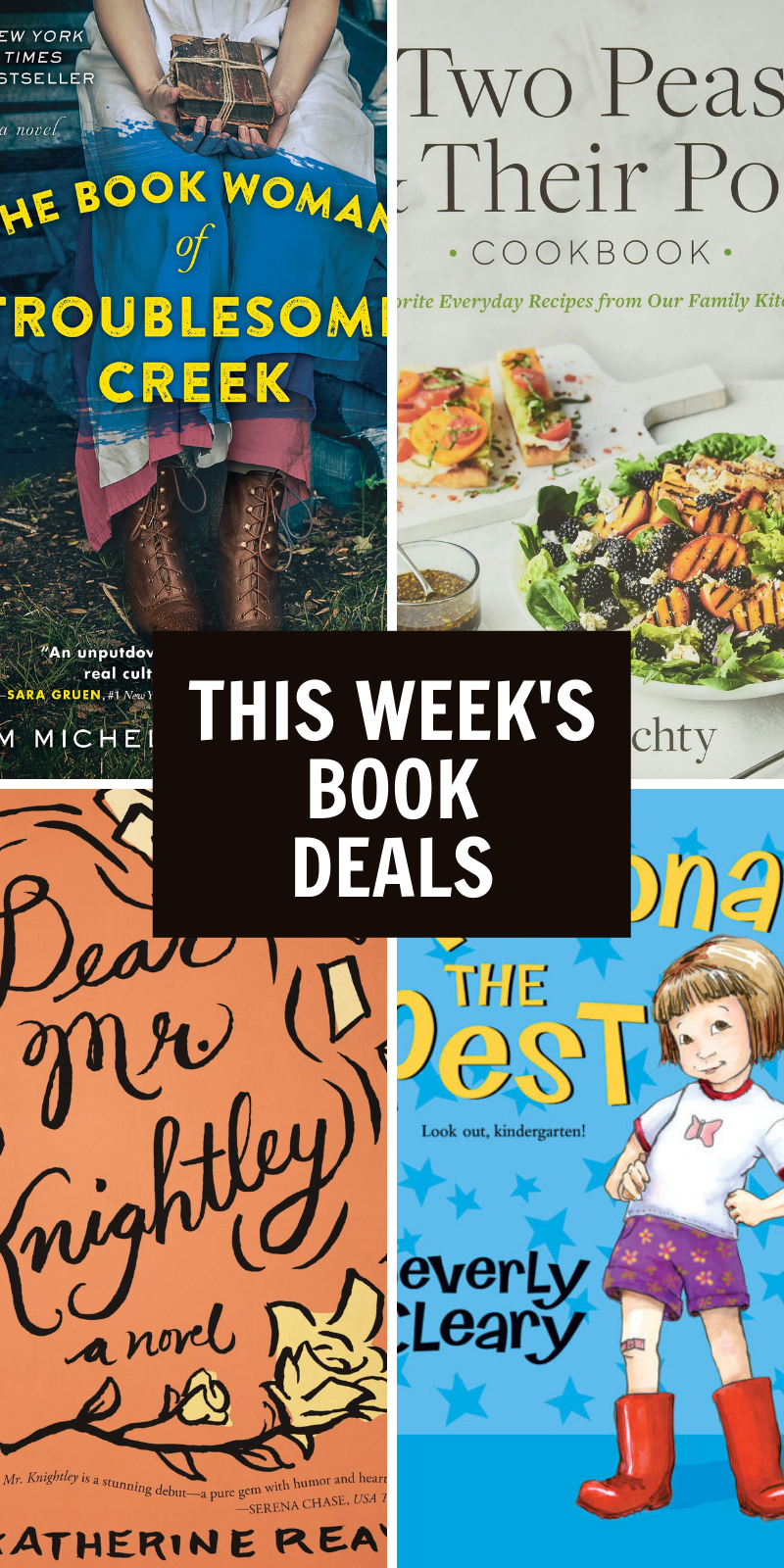 A Weekend of April Book Deals
The Book Woman of Troublesome Creek by Kim Michele Richardson – ebook – $1.99
If you read The Giver of Stars this past year, this is a fun companion book about the same time period!
Two Peas & Their Pod Cookbook: Favorite Everyday Recipes from Our Family Kitchen by Maria Lichty – ebook – $4.99
If I had to choose a single favorite cookbook, it would be, hands-down, this one. It's beautiful and has a full range of recipes from breakfast to dessert, vegetarian and main dish desserts, and salads, soups, and snacks. I've made a slew of recipes from this book and you just can't go wrong with any of them.
Dear Mr. Knightley by Katherine Reay – audiobook – $3.99
I don't know that there has ever been a book I've had more people recommend to me and I finally read it – it's a totally sweet, fun romantic read. A perfect summer pick!

Ramona the Pest by Beverly Cleary – audiobook – $4.99
This is probably my #1 read-aloud series. We've listened to this series on several road trips and I love the narrator a lot. I just think Beverly Cleary is a masterful writer of ordinary children's lives – decades later and they are still so honest and real feeling. We have the Yoto cards of this series and Tally has listened to them nonstop for months.