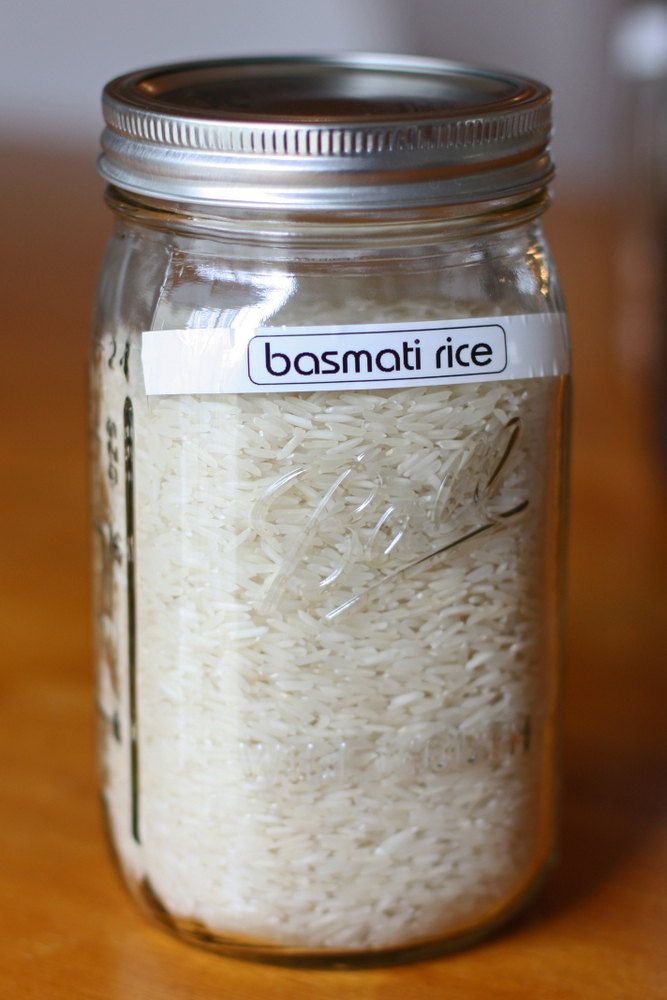 This post is part of a paid collaboration with Brother and Blueprint Social. It's like they knew I needed some help keeping my pantry organized. Now, if they'd just go grocery shopping for me too. Also, don't miss the giveaway at the bottom of the post!
So, this house we are living in for the next six months is enormous. It's almost twice as big as anywhere we've ever lived before (there are definitely both pros and cons to this).
There aren't really any more rooms in this house than our last house, it's just that every space is SO MUCH BIGGER.
One of these big spaces is the pantry. I've never had a pantry bigger than a tiny linen closet, so this is a big — and welcome — change.
Of course, at first, that big pantry just meant a jumble of stuff on the shelves.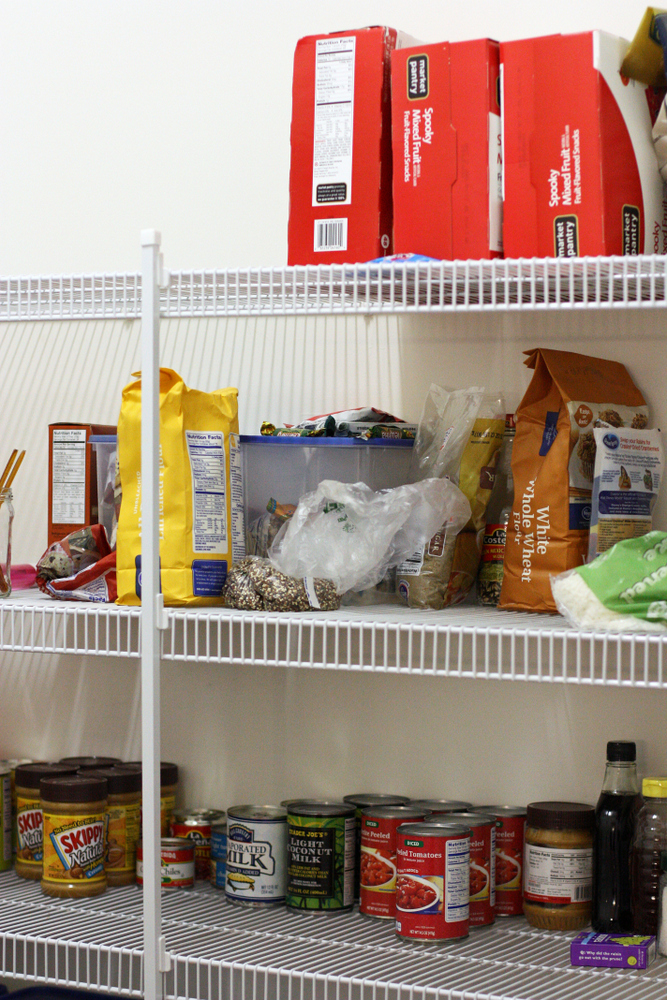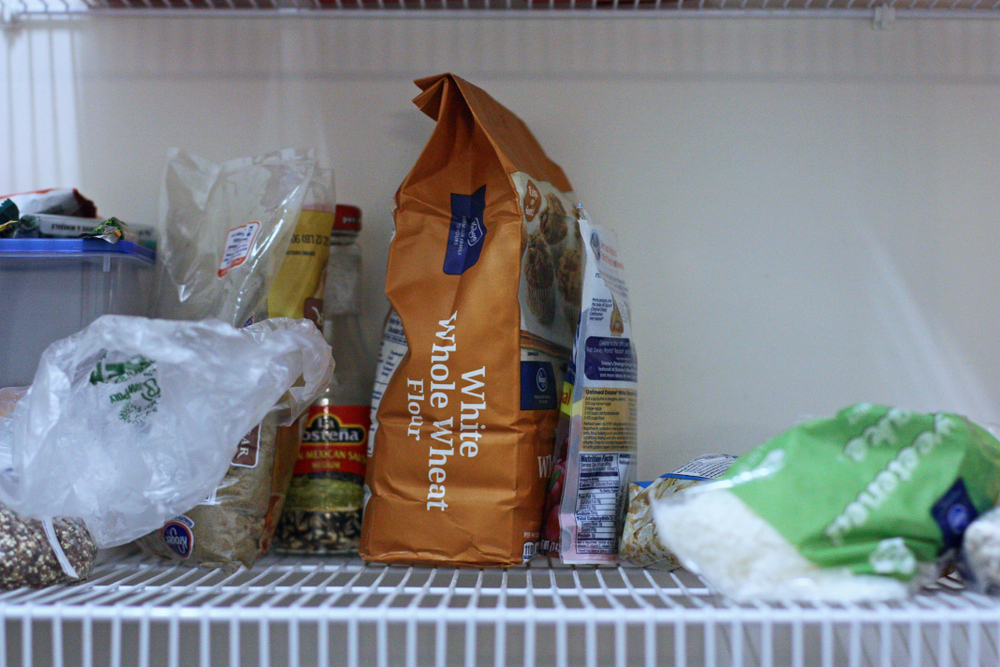 Not the way I wanted to enjoy my six months of pantry bliss.
And since January is National Get Organized month and also because I cook a lot and have to see my pantry multiple times a day, I didn't want to leave it looking like that.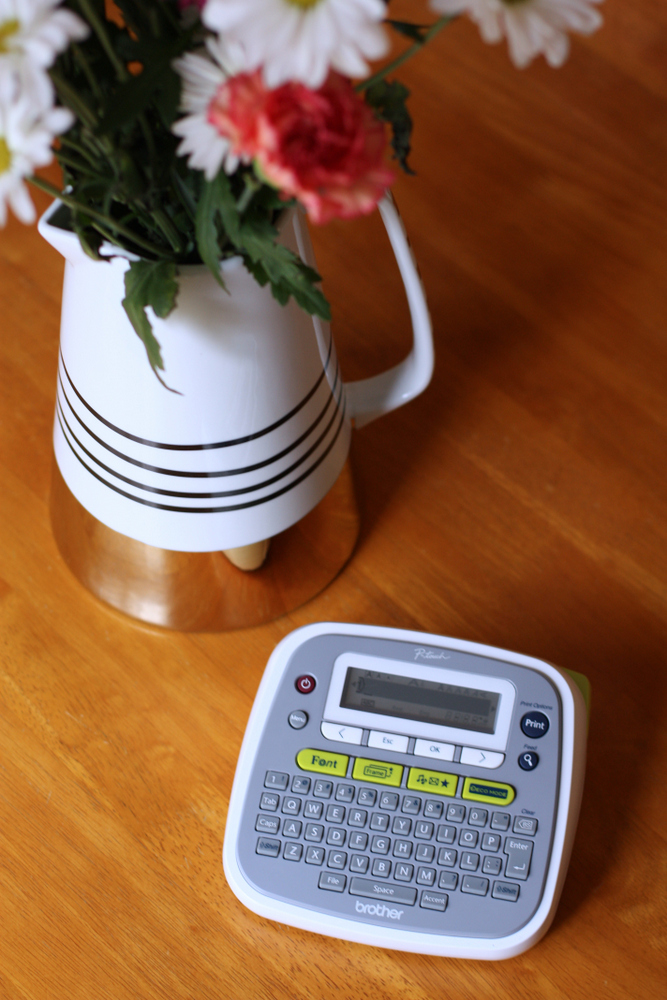 Labels to the rescue! (By the way, I've never met a librarian who didn't love love love office supplies, so having my own label maker is basically a dream come true. Of course, now I just have to convince Ella to let me use it occasionally, because apparently having one is her dream come true too).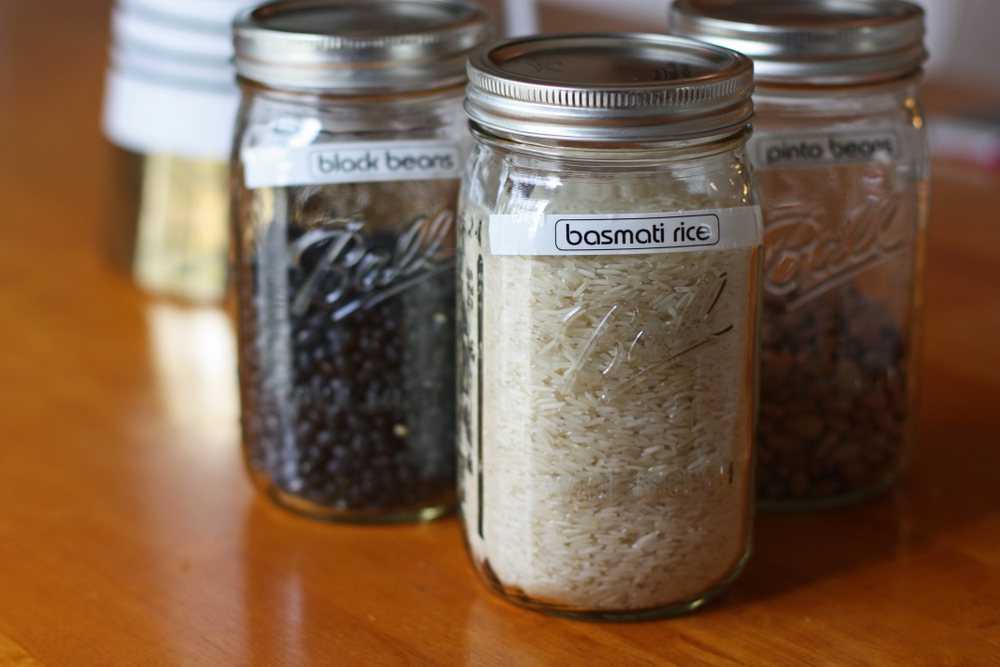 One of my main pantry problems is that I buy a lot of stuff in bulk and then I end up with random bags with bits of things in them (or end up with four bags of the same kind of rice because I can't find the original ones).
The other problem is that so many grains and spices and things look similar and so I end up staring into these bags, trying to figure out what they might be.
(You're just so impressed by my organizational skills right now, aren't you?)
I bought a bunch of 32-ounce mason jars because they are trendy.
Just kidding; I bought them because they are pretty much the cheapest glass storage you can buy (I bought 12 for $10 at Wal-mart which was the cheapest place I found them).
I also have plastic bins that I bought years ago for my bigger items like flour and sugar.
I spent a quiet half-hour one afternoon last week printing out labels on my Brother label maker and putting everything back nicely in the pantry. It was unbelievably gratifying to combine multiple bags of odds and ends into one nice jar.
And now, instead of being an embarrassing junk heap of garbanzo beans and chocolate chip bags, it looks like this: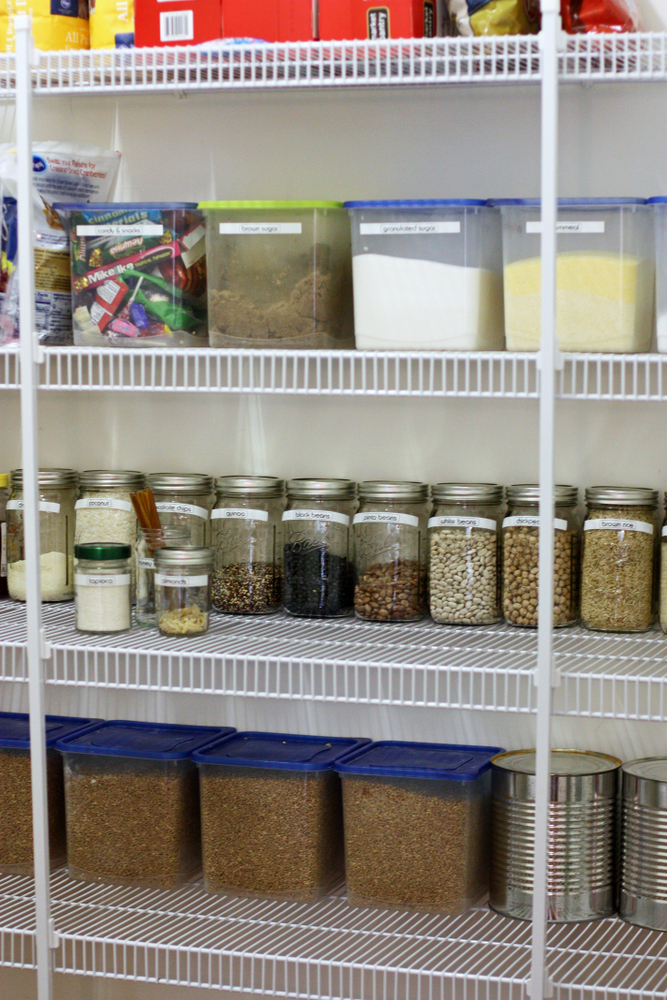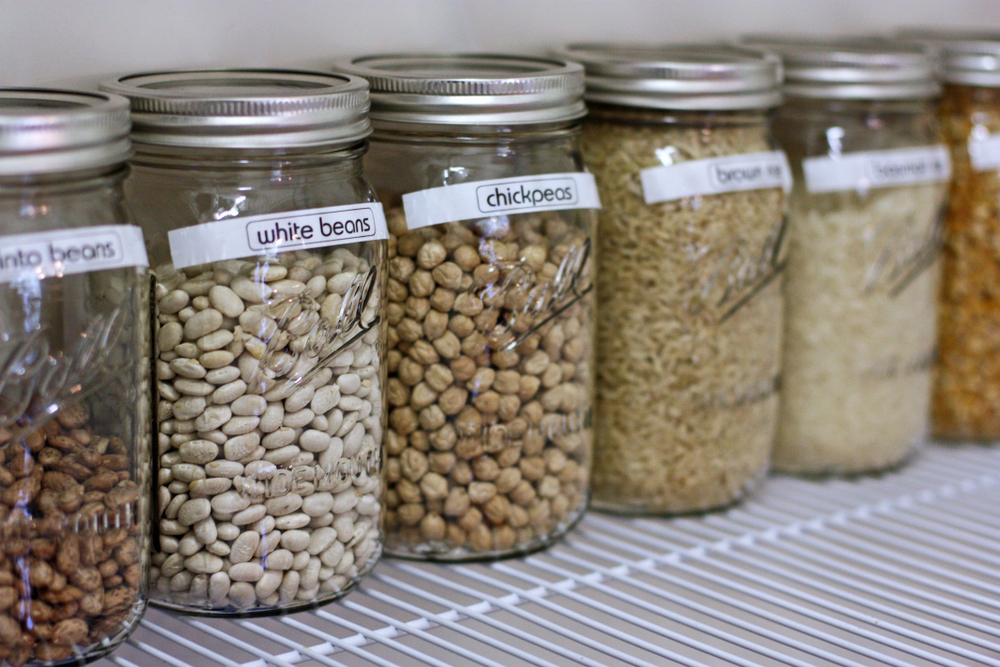 Now to just put up some hooks for my aprons.
Plus! Brother is giving away a P-Touch label maker every day in January as well as a Grand Prize pack worth up to $2000. If you want to be a twin with Ella (printing out long labels that say ridiculously sweet things like "i love you to momy"), you can enter here.