Over the last decade, book subscription boxes for kids have become wildly popular.
Having books picked by experts coming right to your door is super convenient (going to the bookstore or library can be overwhelming for lots of parents!) and it can really help generate excitement about books and reading for your child.
Plus, what kid doesn't love getting mail addressed to them?
A children's book subscription also makes a terrific gift suggestion for a grandparent or other family member who wants to give a gift that will actually get used!
Here are seven excellent monthly children's book subscription options – take a peek and see which one would be the best fit for your family!

7 Great Book Subscriptions for Kids
BOOKROO
We've been Bookroo subscribers for years and it just keeps getting better. They have four monthly book box options – the board book box comes with three books a month, while all the other options have two books per month: the picture book box, the junior chapter book box for readers about 7-10  and the middle grade chapter book box for readers about 9-12. If you want the focus of your children's book subscription to be on the BOOKS, Bookroo is a great option because there aren't a bunch of trinkets or extras that can make the book itself feel less exciting.
Bookroo has also started doing their own custom editions of books this year so you end up with a rainbow of books that match in height – it's very cool! Regardless of which box subscription you choose, the cost will be $21.95 +shipping each month unless you sign up for a 3, 6 or 12 month plan and then the price drops significantly. You can also use the code JANSSENREADS for 15% off any of their children's book subscriptions, which makes it an even better deal! I wrote a full post about it here if you want more detailed info about Bookroo's subscription for kids.

LITERATI
Literati is a book subscription box for kids during every stage of reading with book boxes for kids ages 0-14. Literati's focus is on delivering a personalized monthly book subscription box. When you sign up you give information about your reader (their age, interests, reading level, etc) and then the LIterati team selects five books each month to send to your home. Once you receive the box, you look through the selection and you can send back any of the books your child isn't interested in keeping (they include a free return shipping label). If you decide to keep all five books, you receive 5% off. A monthly children's book subscription with Literati is $9.95 plus the cost of any books you choose to keep (if you use this link, it'll give you $25 of credit toward your first box). They also have the option to skip months or cancel anytime.
OWLCRATE JR
Last year we gave Ella a book subscription for an OwlCrate Jr for her birthday and she has absolutely LOVED it! (I wrote a whole detailed post about it here). OwlCrate children's book subscriptions have two options – first is the classic OwlCrate for YA readers (ages 14+), which is what they originally launched with and second is the OwlCrate Jr which is a true middle grade (ages 8-12) book box. Each box comes with one hardcover novel, as well as 3-5 other items that are related to the book in some way. Ella LOVES these things. You can pay on a monthly basis for $32.99 + shipping or up to six months at a time which saves you $12. The other thing I love about OwlCrate is they offer worldwide shipping (excluding Mexico, Iran and Puerto Rico), so you don't have to be in the US to sign up for this book subscription for kids.

BAREFOOT BOOK BOX
The Barefoot Book Box is so delightful because the monthly boxes are all based on a theme. Each box includes not only books, but age-appropriate gifts (puzzles, plushies, games, etc.) to go along with the monthly theme. They have three different kinds of boxes all of which are split into specific ages, running from 0-9 years old. Like most subscription boxes, the longer period of time you sign up for, the cheaper it becomes. Barefoot Book Boxes start at $29.17 a month and go up from there depending on how long you commit!
READING BUG BOX
The Reading Bug Box is a fun spin on children's book subscriptions because it's run by an independent bookstore, The Reading Bug and their expert booksellers choose all the books. This book subscription for kids has four different options. The Baby Bug Box is curated (not personalized) and ranges from 0-30 months, includes three books and starts at $18 a month. The Read to Me Bug box for 0-4 years, Early Reader Bug Box for 5-8 years and the Reader Bug box for 8-13 years are all 100% personalized and start at $27. Each of these boxes have either 3-4 books based on your preferences (for example, if you prefer hard covers to paperbacks you might receive three books rather than four).
JUST LIKE ME BOOK BOX
Diversity in children's books can be hard to find, which is why Just Like Me Book Box was created! This children's book subscription is focused on books featuring Black children, whether you want your child to see themselves reflected in the books they read or you want to make sure your child's bookshelf includes more diversity. All you have to do is provide your child's age and they take care of the rest and will continue to adjust the book selection as your child grows. Each month your child will receive 2-3 books, plus a quarterly gift that's designed to assist in child development. The month to month plan starts at $30, but it gets less expensive the longer you choose to subscribe.
LITTLE FUN CLUB
Little Fun Club differs from other children's book subscriptions because they let you choose whether you want two or three books a month. Little Fun Club packages up the books each month based on a questionnaire you take about your child along with feedback you give them after you've received a couple of months worth of books. The two book box subscription starts as low as $18.95 a month and the three book box starts at $22.95.
if you liked this post about book subscription for kids, you might also like these other posts: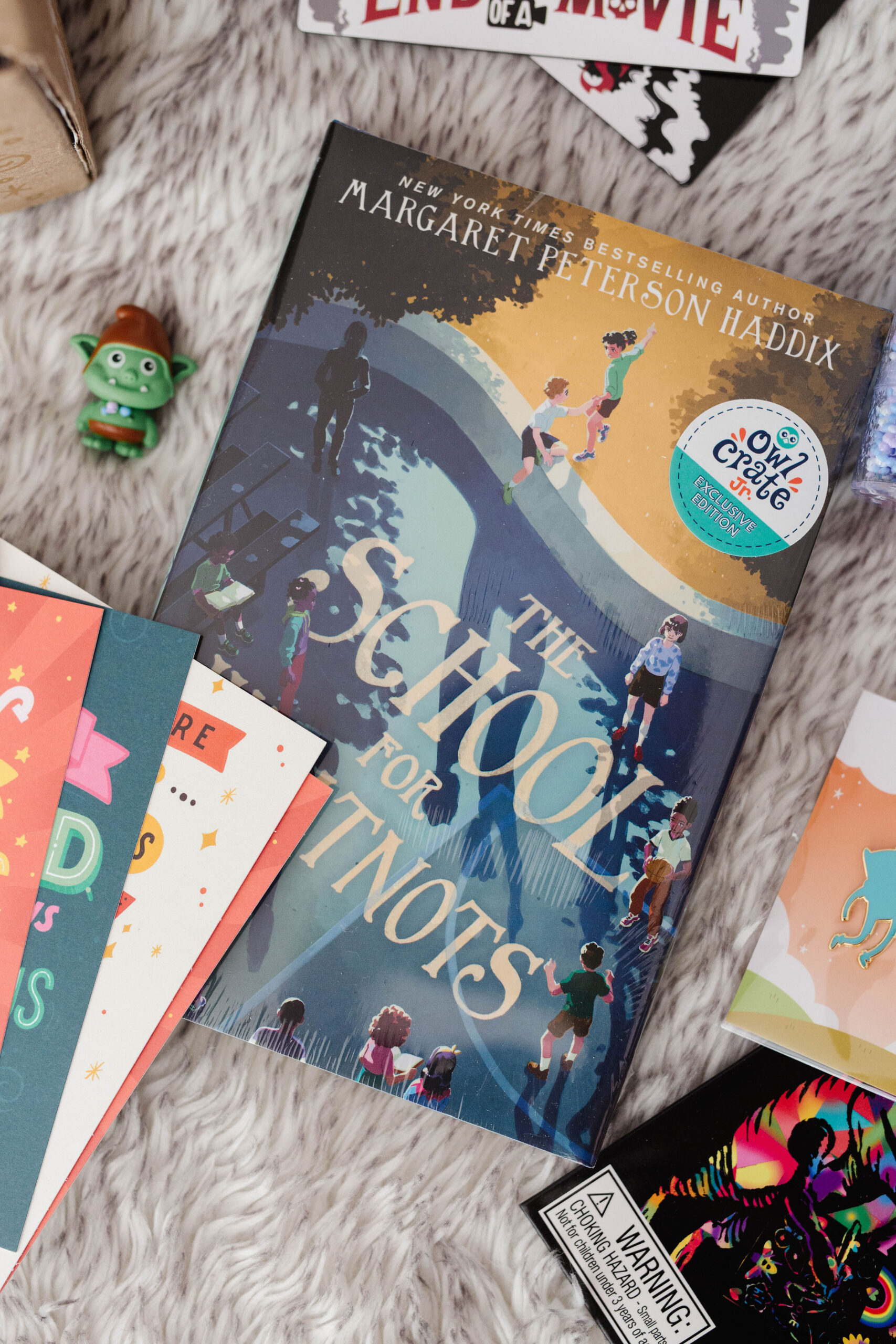 Photos by Heather Mildenstein