You guys! I can't wait for next week! Let me tell you what's coming up.
In 2019, I hosted the first 5×5 Reading Challenge and it was the most fantastic experience with thousands of families across the world signing up to participate.
Two years later, they've become a regular part of Everyday Reading, with a 5×5 Reading Challenge taking place twice a year in the spring and fall.
Whether this is your first time or if you've participated in the past, I hope you'll join me!
The goal is to read 5 picture books with your children for 5 consecutive day and it kicks off next Monday, March 22 and will run through Friday March 26.
Here is why I'm so passionate about this reading challenge: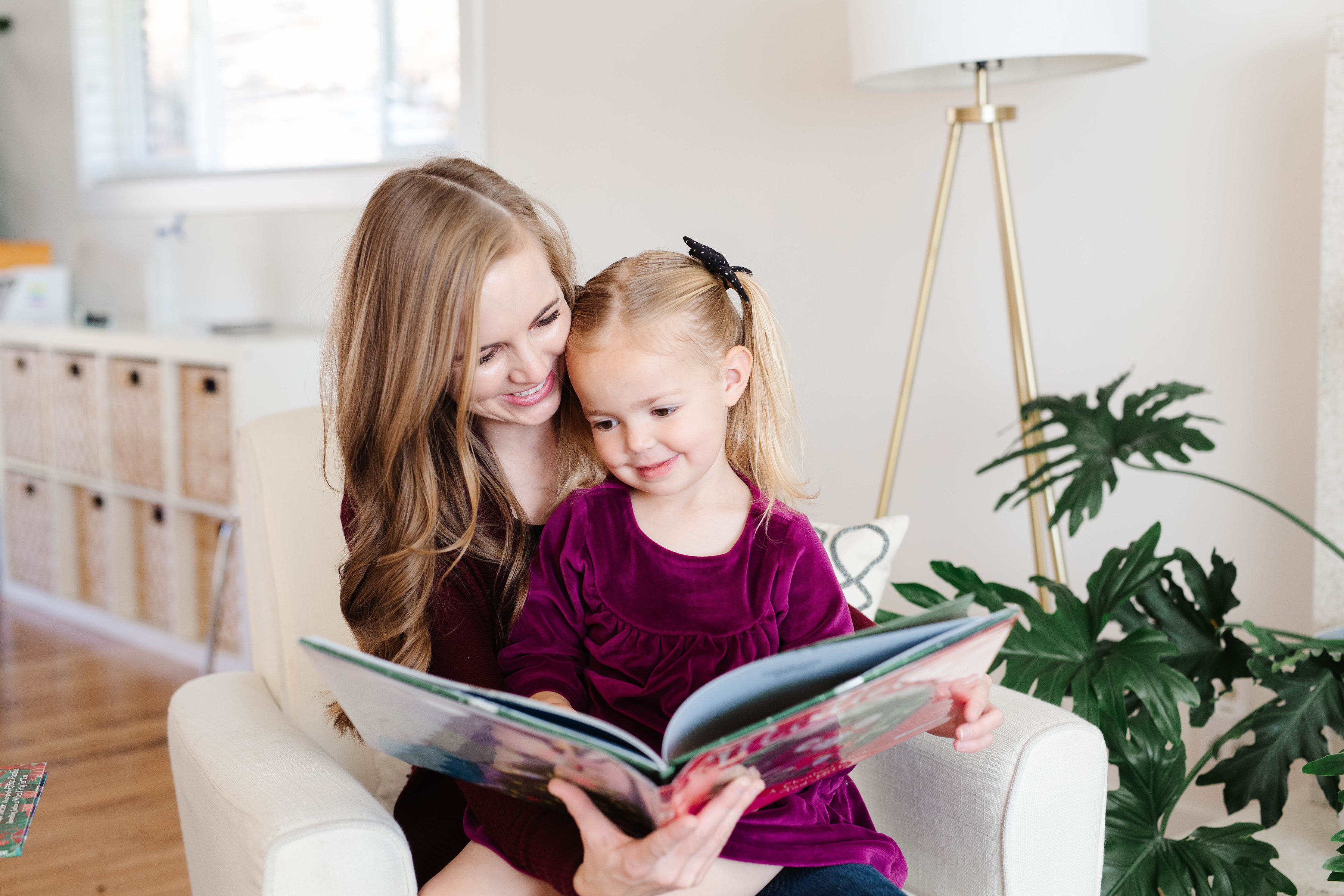 The 5×5 Reading Challenge
I spend most of the day, every day, with my children (especially in the last year) and yet, I often feel like my life is conspiring to make sure we don't have any real time of connection.
Can you relate?
Every day races by in a blur of dishes that need to be done, emails that want answers, lunches to be packed, dance classes to drive to and from, and so on and so forth.
A few years ago, I realized that in the juggle of daily life, I was failing at doing what mattered the very most to me – being a great mom that spent quality time with her children.
My husband asked me, "What is one thing you could do that would make you feel like you were being the kind of mom you want to be."
The answer came to me almost instantly.
If I could spend 15 minutes reading books to my girls, that would go a long way to helping me feel the kind of connection I wanted with them.
I didn't need hours a day, I just needed a little bit of time to be intentional.
That's where the 5×5 Reading Challenge comes in.
Next week, for 5 days, put aside your vacuum or laptop or laundry for 15 minutes, grab a blanket (I don't know why, but reading with a blanket is NEXT LEVEL for my children) and bring out a stack of picture books.
Give yourself (and your child) the gift of being the mom you want to be for those few minutes every day next week.
The 5×5 Reading Challenge is a chance for you to work on creating a deep bond with your child, establish new habits of togetherness and instill a love of reading that will benefit them through their life.
That's a lot of magic for 15 minutes a day (we don't even have time here to talk about the academic benefits of reading to your child!).
If you've gotten out of the habit of making reading together part of your routine, I hope this will help you jumpstart it.
And if you're already a picture book aficionado, well . . . who wouldn't want to do it with friends (even if it's pretend friends on the internet)?
Sign up below to join the 5×5 Reading Challenge and I'll send you some of my best picture book recommendations so you have plenty to choose from, plus a printable chart so you can keep track of the books with your children as you read next week.
And will there be some fun prizes along the way?
You can count on it!
I'm already counting down the seconds until Monday – I hope you'll join me!
If you liked this post about this about the 5×5 Reading Challenge, you might like these posts too:
Reader Interactions