I kind of loved this outfit.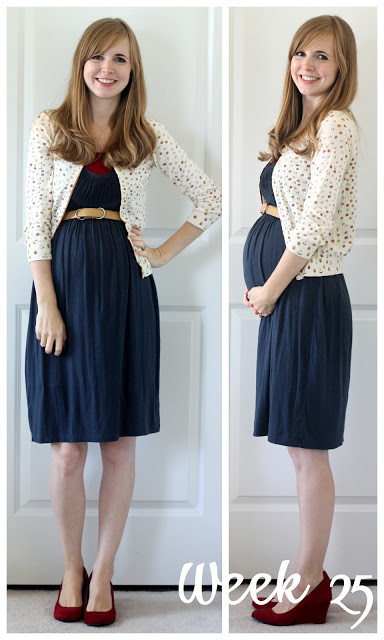 Also, the very bad thing about going on vacation for two weeks right at this point in pregnancy is that when you come back, everyone feels the need to tell you, "Wow, you're really looking pregnant now."
Yes, thank you for that.
AND, first belly rub this week. I tried to not be my normal awkward self, but I probably failed miserably.
*****************************************************
On Disney Baby: