Ah, some weeks the book deals just are so good you can hardly stand it.
This is one of those weeks – I'm so into all of these book titles and the prices are just too good!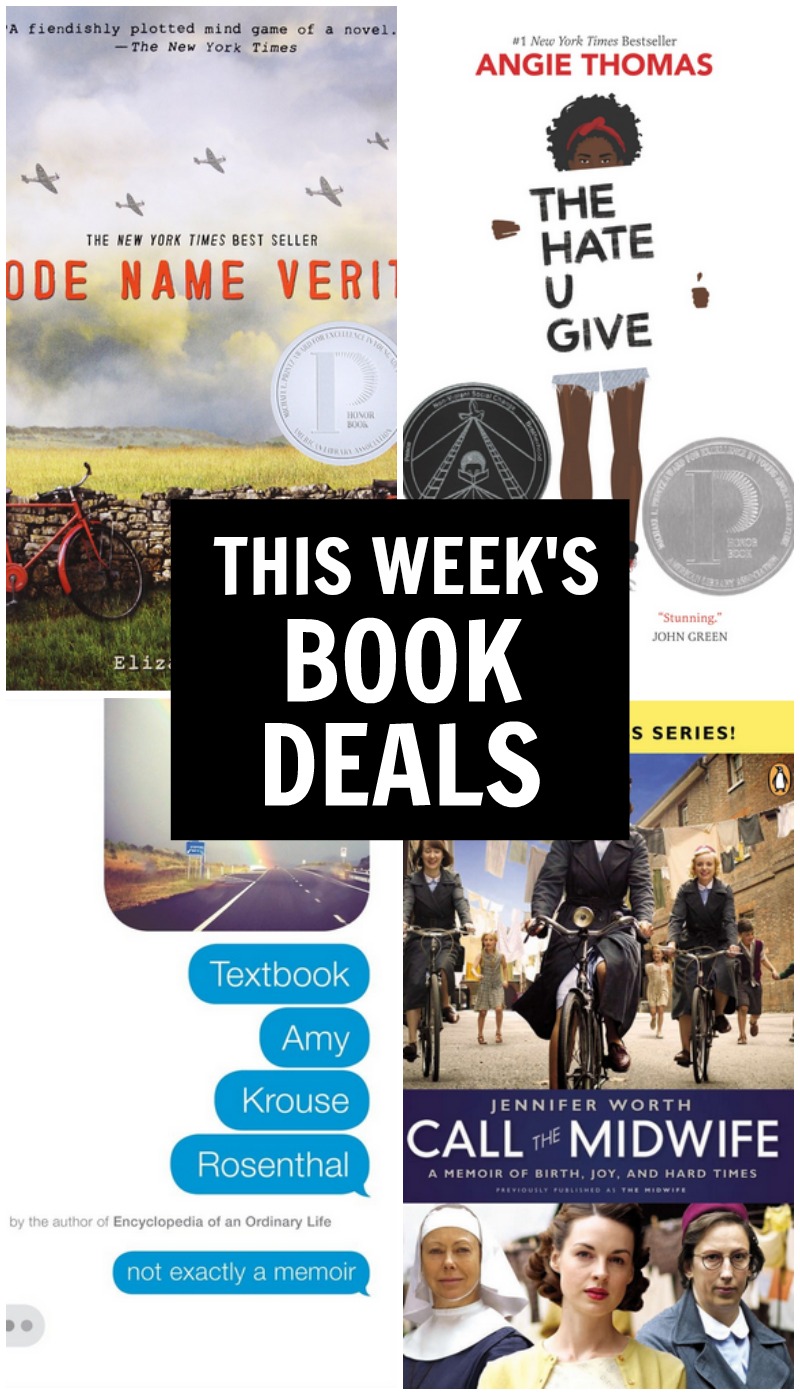 4 Book Deals You Won't Want to Miss This Weekend
Code Name Verity by Elizabeth E. Wein- eBook for $1.99
This was one of the books from this year's Summer Reading Guide and I'm so happy to see it on super sale! This is a WWII novel that is just STUNNING – even if you're burned out on WWII novels, you should 100% give this one a try. (Full review here)
Call the Midwife by Jennifer Worth – audiobook for $3.99
If you've watched the wildly popular BBC show, this is a great time to listen to the memoir that inspired it! (If you're new to Chirp, here's all the details on how it works).
The Hate U Give by Angie Thomas – Hardcover for $6.75
This was one of the top 10 books I read in 2017 and it's such a great read, plus such an important topic. I HIGHLY recommend it. Heads up that there is a lot of swearing in it.
Textbook Amy Krouse Rosenthal by Amy Krouse Rosenthal – Hardback for $10.00
I read this TOTALLY delightful and unique memoir in a day and then included it on the 2017 Summer Reading Guide. I love Amy's zest for life – this book is the perfect summer read.