When we got our first computer in 1993 or 1994, my parents bought a few educational programs to use on it – the one I remember best was Mavis Beacon Teaches Typing.
On my first practice test, I scored a whopping nine words per minute (why my brain has retained THAT piece of information and not something more useful, I'll never know).
Typing practice quickly became part of our homeschool routine and my skills quickly improved.
The last time I took a typing test, I scored over 100 words per minute and it's a skill I've used virtually every day for the last 25+ years as I wrote papers in high school, college, and grad school, and as I've cranked out literally thousands of blog posts and millions of emails for my job.
I can't think of many skills that have been more useful than being able to type and it's important to me that my children learn to type well too.
There are two free typing programs that we've used over the past several years and they've been great for making it fun for my girls as well as helping them get consistent typing practice.
If you're looking for typing programs for kids, I hope you'll find these helpful: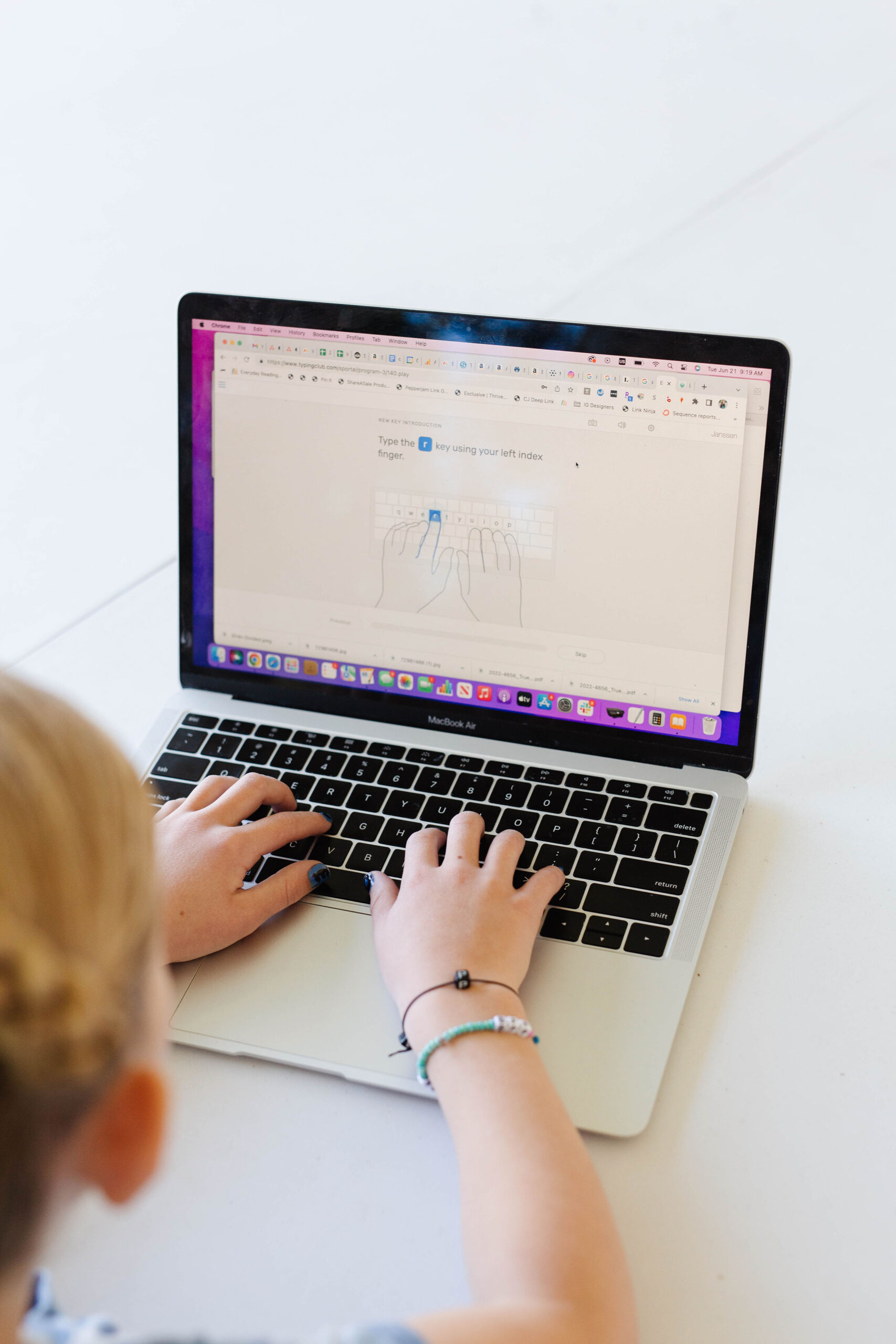 Free typing programs for kids for typing practice
TYPING CLUB
We started using Typing Club back when Ella homeschooled for first grade and now, five years later, we still use it frequently for typing practice.
Typing Club is a free typing practice program supported by ads – if you'd rather not have ads, you can pay for a membership that makes it ad-free for $8.50 a month or you can get an annual premium membership for $35/year (which works out to $2.92 per month). There is also a school edition, so it might be worth checking to see if your local school has a subscription so you can use the premium version without paying for it personally. 
I love Typing Club because it starts at the very beginning, teaching you where to place your fingers and which keys to press with which fingers and gradually builds your skills. There are lot of games and activities and there's a dashboard on the home screen that shows you how much time you've spent practicing, your words per minute, your accuracy and some other fun stats.
NITRO TYPE
This typing program is less about teaching typing skills and more about giving you fun typing practice that helps increase typing speed and accuracy. It's fully game based (it looks like a race track) and Ella is VERY into this one – on one family vacation, she convinced Bart to compete against her – I think they must have each done 50 races. It's addicting and fun!
There is a Gold Membership version if you want no ads which is $9.99 a year.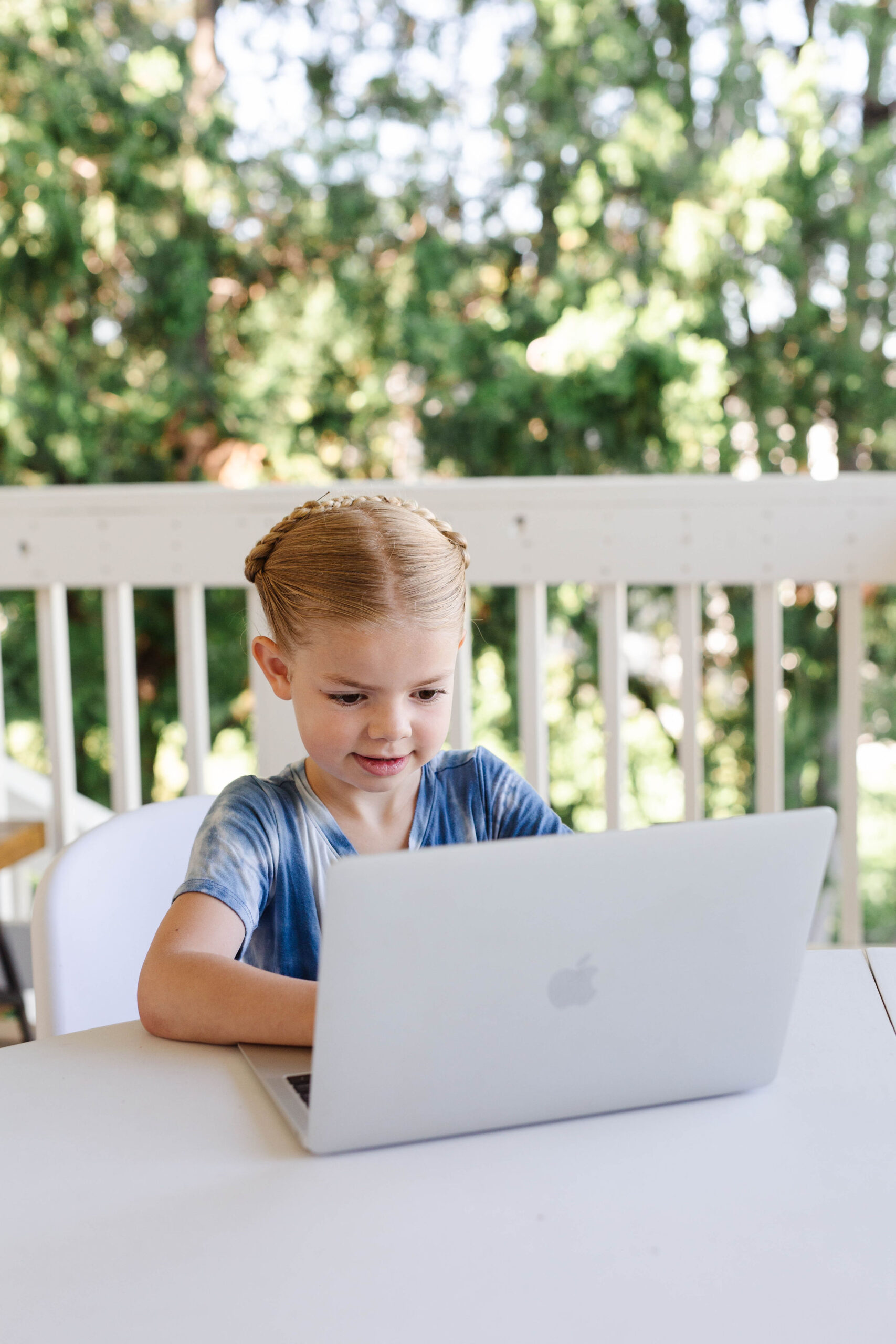 Any other favorite typing programs for kids or adults or ways to get in typing practice? I'd love to hear!
if you liked this post about Typing Practice, you might like these other posts: