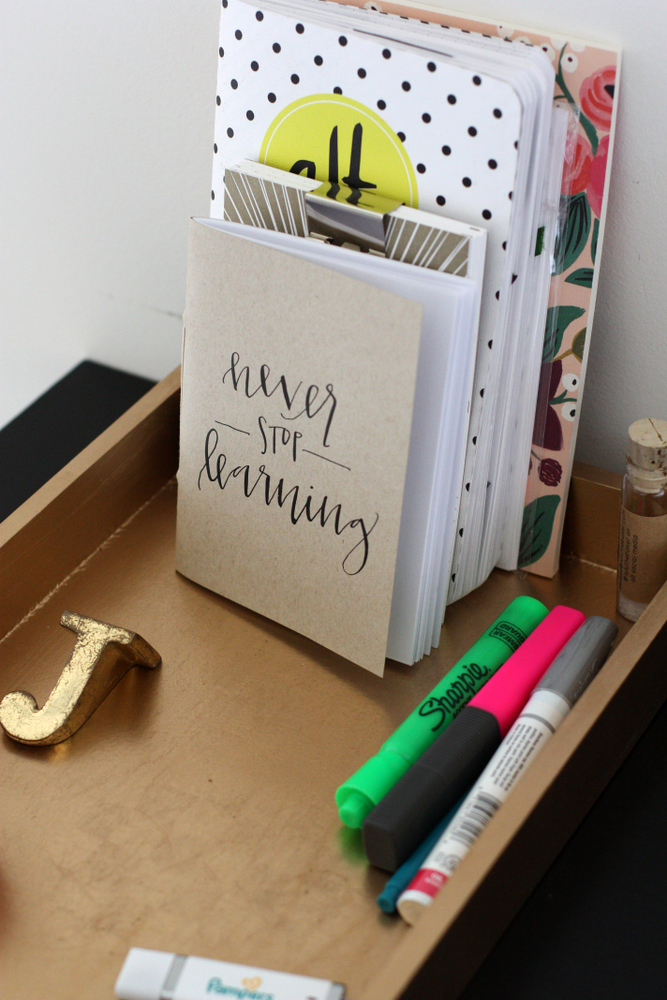 In the fall, Elizabeth wrote about a post about her favorite podcasts.
And since I was struggling to find audiobooks to listen to (curses on my Austin Library Card finally expiring – and then I ran out of time to renew it when we were actually in Texas last week), I subscribed to The Lively Show.
Over the course of a few weeks, I listened to most of the episodes and found it utterly delightful and inspiring.
Most of the episodes are interviews with various bloggers and small business owners and I couldn't get enough.
But the thing that has stuck with me most was something from the very first episode with Erin Loechner.
She talked about how, after the birth of their daughter, she and her husband, who both are self-employed, split up the childcare.
She had always been an early bird, so she took the morning shift, while her husband, who is more of a night owl, would take the afternoon and evening time with their daughter.
But after a few months, they realized that they were spending their most productive times of the day doing puzzles or going on walks with their daughter, and by the time they got to the work part of the day, both of them were fairly useless.
So they switched it so that she got up super early and worked through until lunch when she was at her most productive, then they'd have lunch together as a family and he'd work while she took over the care of their daughter and she could enjoy being present and engaged, rather than feeling antsy about wanting to get work done.
This was like a giant lightbulb for me.
I've recognized for a long time that I'm not a night owl. Not once in my entire life have I stayed up all night – if I ever had too much homework to finish, I'd go to bed and get up super early (3 a.m. or so) and plow through it then. Staying up straight through the night was basically not an option for me. I struggle to be productive at night.
And yet, for the last few years, as I've started working more, I'd make grand plans of all the things I'd do once the girls were in bed for the night. I'd write ten posts! I'd send a thousand emails! I'd clean the entire house!
Except then I'd shut their doors and want to just lie on the couch and read. Or maybe scroll aimlessly through Instagram. Even the thought of going to the grocery store or Old Navy just about killed me.
If I did absolutely have something due, it would take me ages to wade through it, probably two or three or four times what it would have taken me earlier in the day when I wasn't so exhausted.
In the morning, however, I can pound through my to-do list like I'm on fire.
I decided to start waking up about an hour or so earlier most mornings and getting some work done first thing. I thought it would be excruciating to wake up earlier, but sitting in bed with my laptop was actually so enjoyable, I looked forward to it every morning (plus, it gave me an excuse to not work in the evenings, since I knew I'd be hitting the ground running first thing).
By the time my girls got up, I'd already have put in a solid hour. I don't do this every morning, but I do it most mornings, and it's been a game-changer for me.
After getting ready and having breakfast, I really focus on getting errands run, house stuff accomplished, and daily tasks done. The girls are generally in good moods in the morning, too, and more likely to be willing to go on errands or play together.
We have lunch around noon and wind down for quiet time and naps, and then I work for two hours. By the time they get up, I'm pretty much spent for the day, and they're ready for more undivided attention and I can happily go to the park with them, read endless stacks of books, or play Uno.
And then, when they go to bed, I can read, browse the Internet without guilt, or do mindless projects while I listen to an audiobook.
It's such a little thing, but realizing that some times of day are more productive than others has totally revamped the way I set my expectations for the day and run my schedule.
And I'm getting a lot more sleep too. Until I have a newborn again. Then all bets are off.
(Interestingly, my sister Merrick seems to be the opposite. She told me last year, "I do all my best work after midnight." I think we look similar enough to be sure we're related, but not only do I not do my best work after midnight, I don't do ANY work after midnight. I've usually been in bed for an hour or more).