This post is sponsored by Stonyfield  Stonyfield® Organic Kids®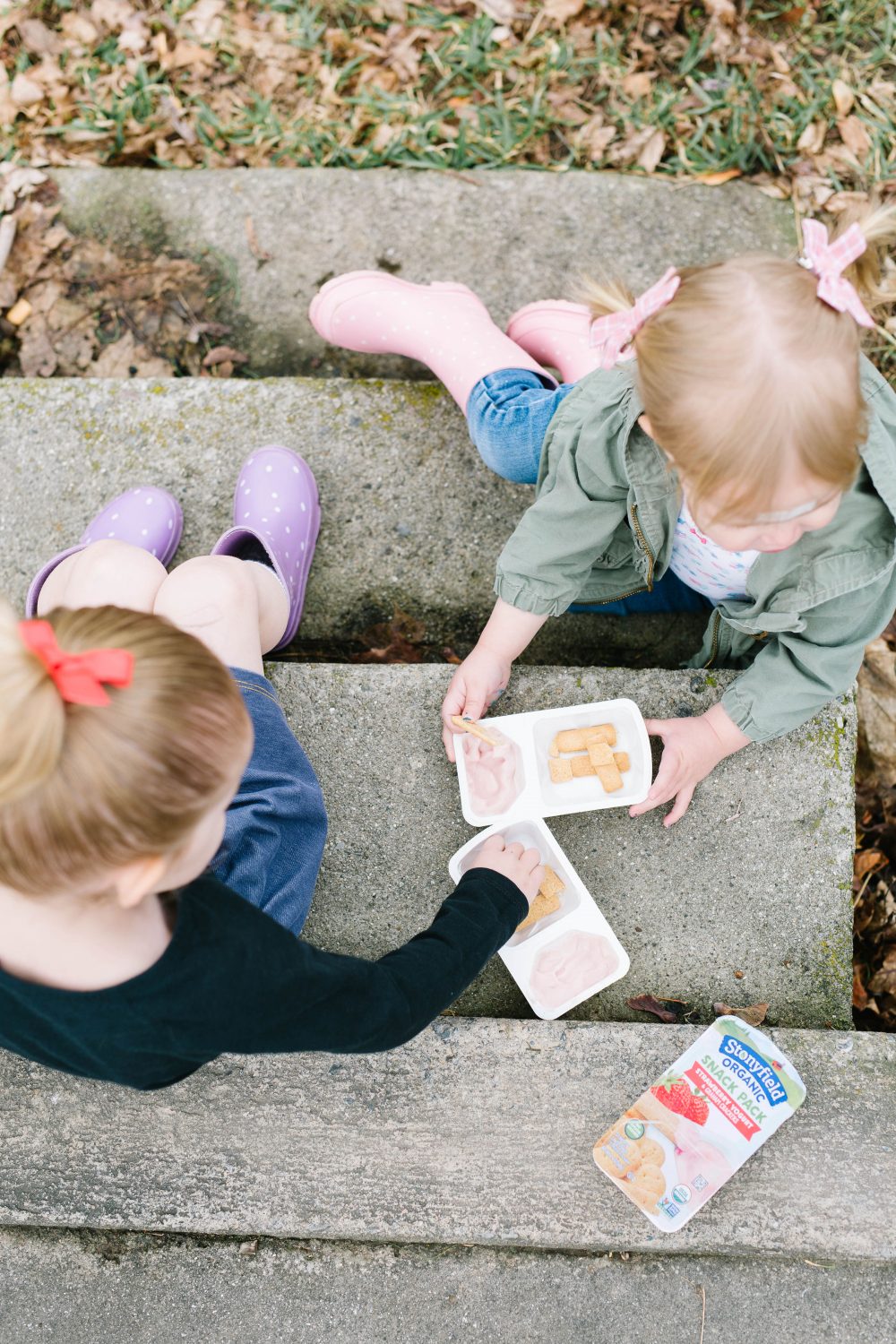 When we bought our house in November, one of the biggest selling points was the lot the house sat on.
It's always been a big deal to Bart that we have a decent amount of yard, so this house, with 1/3 of an acre lot, was extremely appealing to him.
The original lot actually wasn't that big.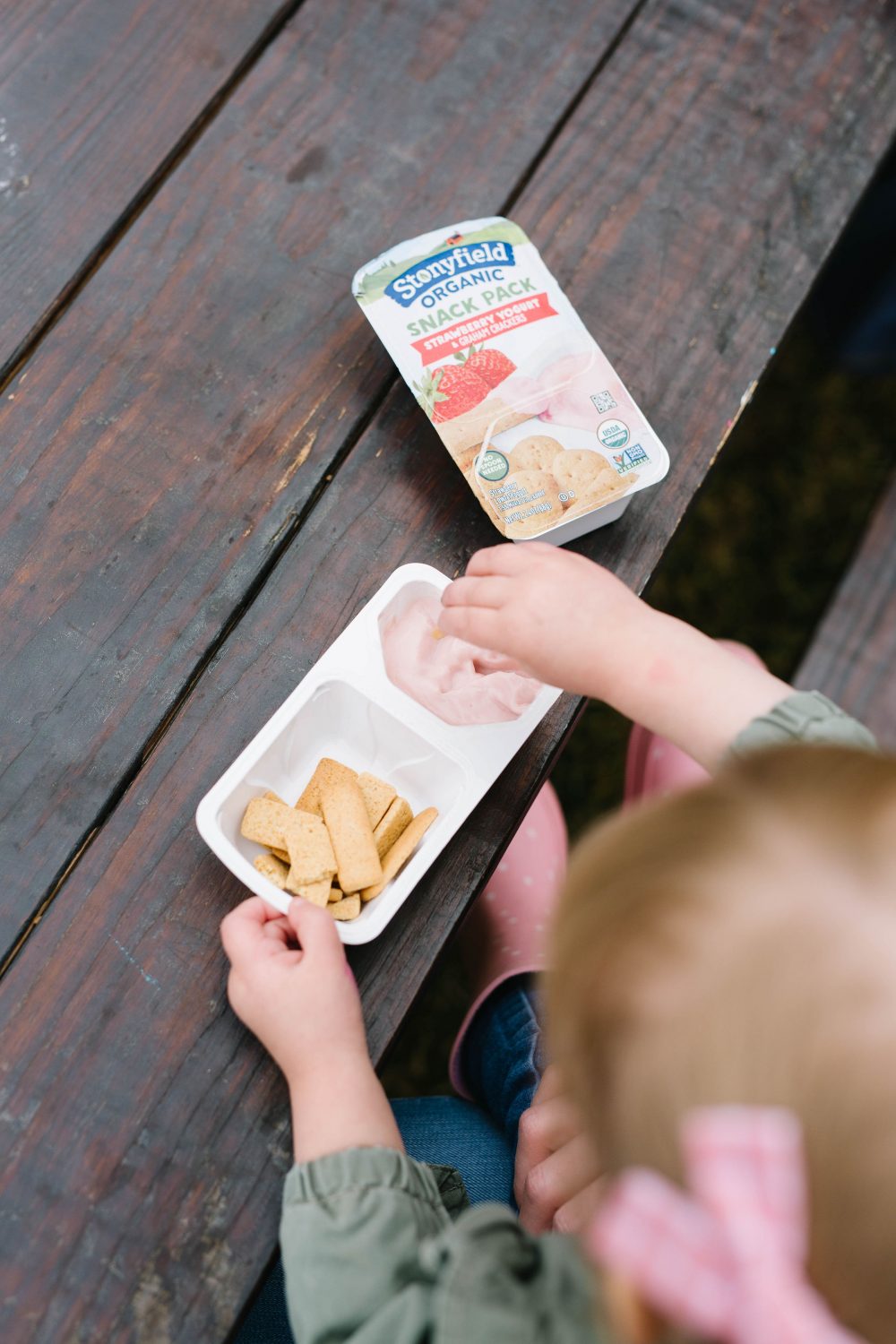 But then, in the 80s, the family that owned the house on a big lot that ran behind this house's lot came to the original owners of our home and said their yard was just too big for them to keep up and would they be interested in buying the half of it that backed up to this house's yard.
For a whopping $3000, the owners of our house almost doubled the size of their lot and 30 years later, we are VERY appreciative.
And now that we live in this house, I suddenly appreciate in a whole new way why Bart wanted a good-size yard.
Our girls play out there for hours every day, playing with sticks, digging for worms, and eating their after-school snacks.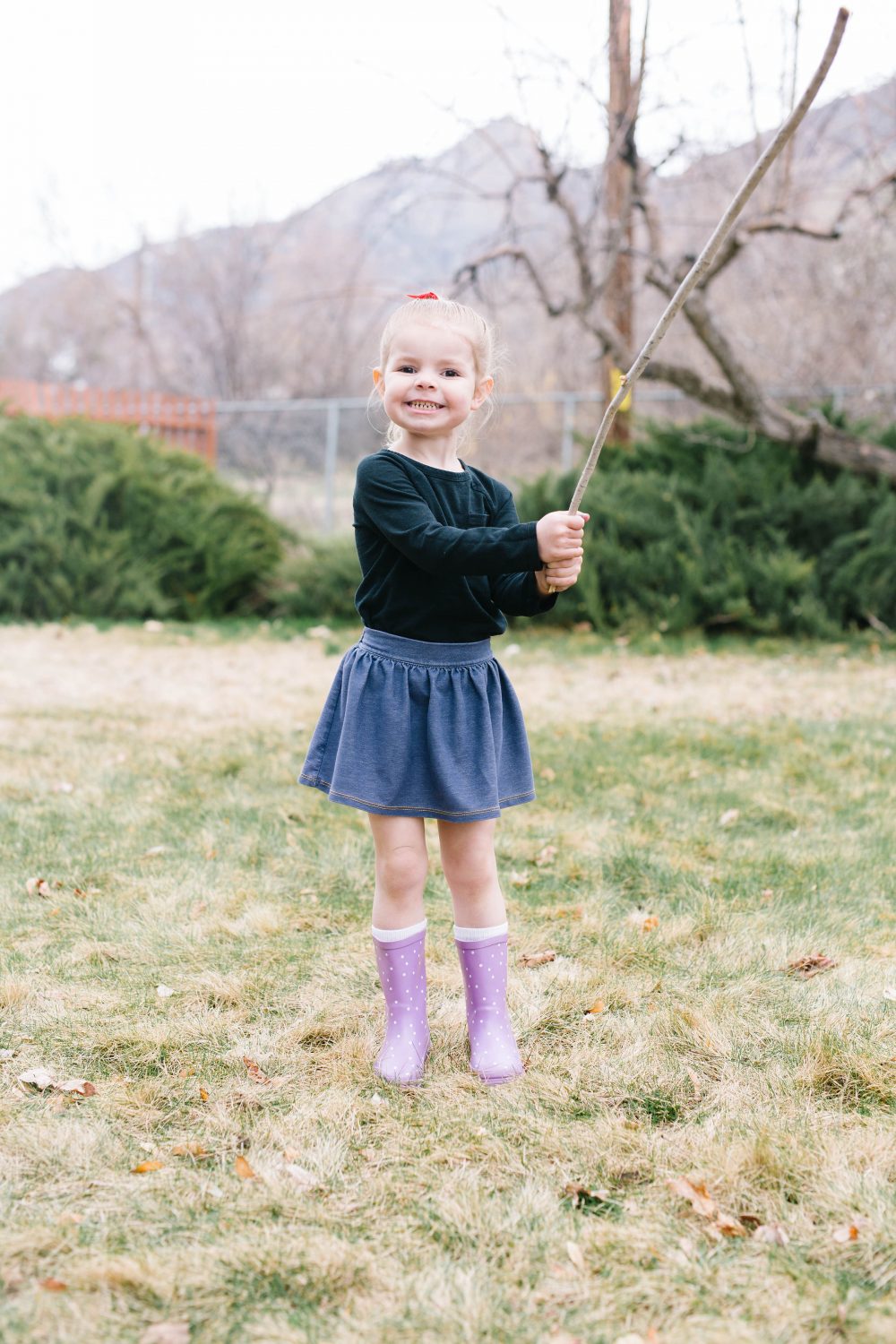 When Bart came home from work last week to find me making dinner in the kitchen, watching them play through the window, he said, "This yard is like having a third parent."
Living on this beautiful property, with the majestic Rocky Mountains soaring above us just outside our windows, has encouraged me to be more involved in taking care of the Earth because I can see it all around me.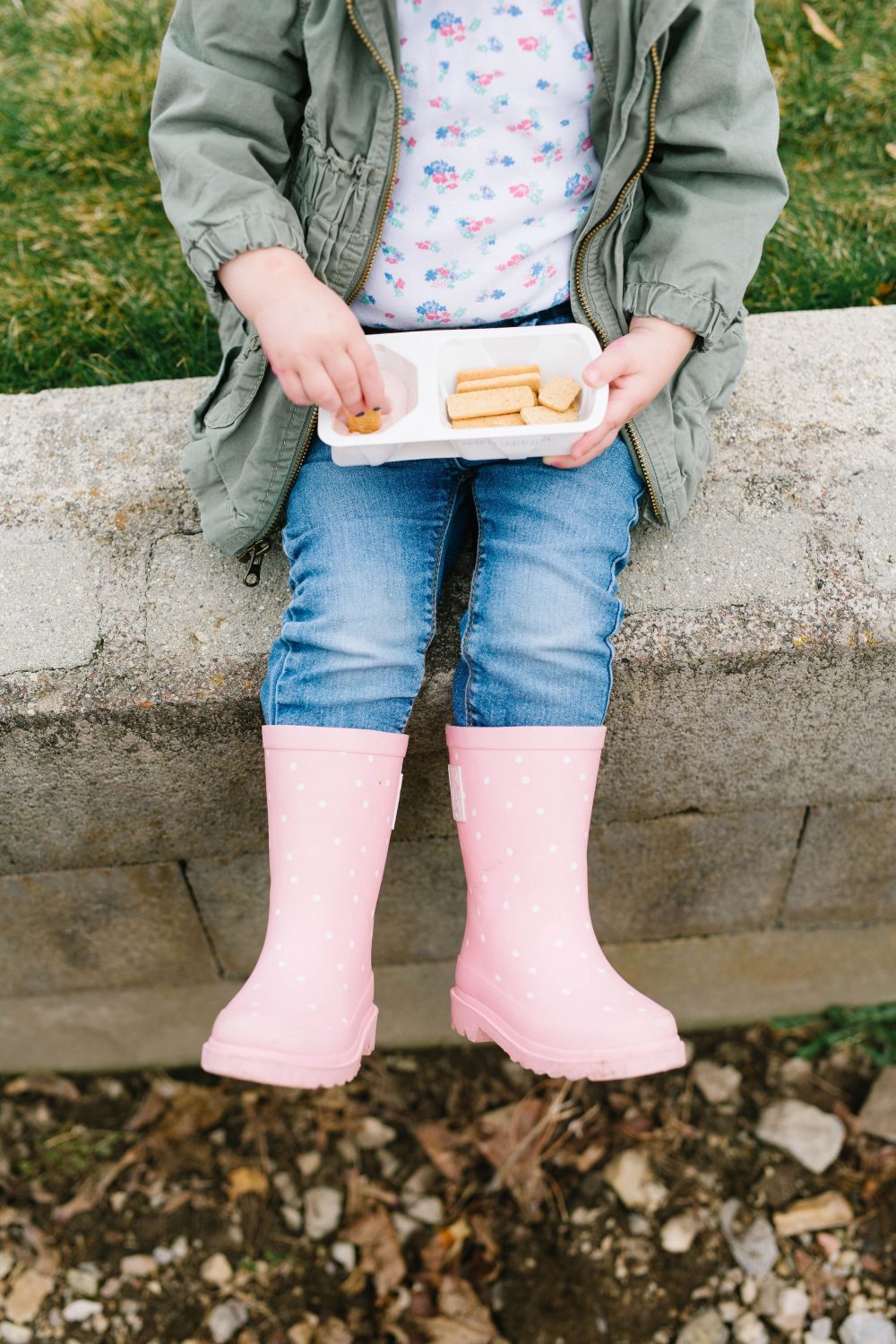 I love Stonyfield not only because I love delicious food, but also because of their ongoing commitment to organic farming and environmental protection. I love their StonyFIELDS Initiative that is designed to help communities remove harmful chemicals and pesticides from local parks and fields so that children aren't exposed to all those harmful chemicals when they're playing outdoors.
They just released Stonyfield Organic Snack Packs and my girls are OBSESSED (so am I, to be honest. They are DELICIOUS).
They're easy to grab and go and don't need a spoon. My local grocery store had the Strawberry Yogurt & Graham Crackers version, but I'm also anxious to try the Vanilla Yogurt & Chocolate Cookie.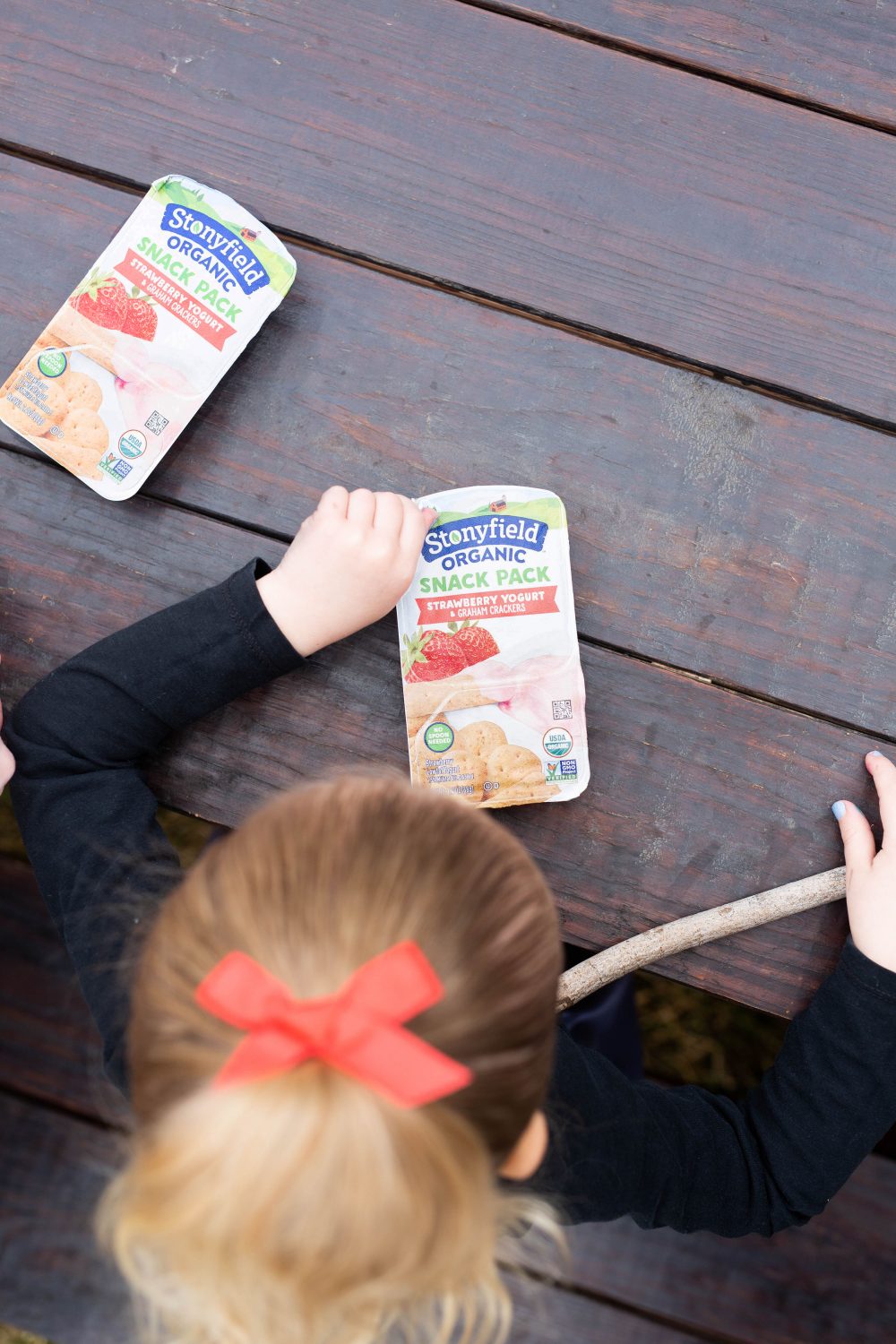 In celebration of Earth Month, I'm sharing four simple ways I'm helping my children learn to take care of the earth:
Make the recycle bin accessible. Our current recycle bin is a big cardboard box, although I'm hoping once we finish our kitchen that we'll have a less ugly variation. But I do love that it's so easy for my girls to recycle things and it's darling when Star asks about every item, "Can I recycle this?"
Plant a garden. There is a big garden section in this house (apparently the previous owners were really into their garden and were known throughout the neighborhood for their massive squash patch), and we're excited to plant our own garden here. Plus, gardening is such an easy way to involve your children and you can use Stonyfield® Organic Kids® yogurt cups to start your seeds even before it gets warm enough to plant outdoors.
Take weekly outdoor adventures. We go on Friday adventures each week, and with the weather warming up, those adventures are now mostly outside – a nature walk or visiting a new park or trying a hike – and all that outdoor time really helps to cultivate a love for the earth and a desire to take care of it.
Read books about the earth. As you know, I tend to gravitate toward fiction picture books, but adding a few about caring for the earth and the environment to your rotation goes a long way to helping them understand the animals and vegetation we share the earth with and how we can be good stewards.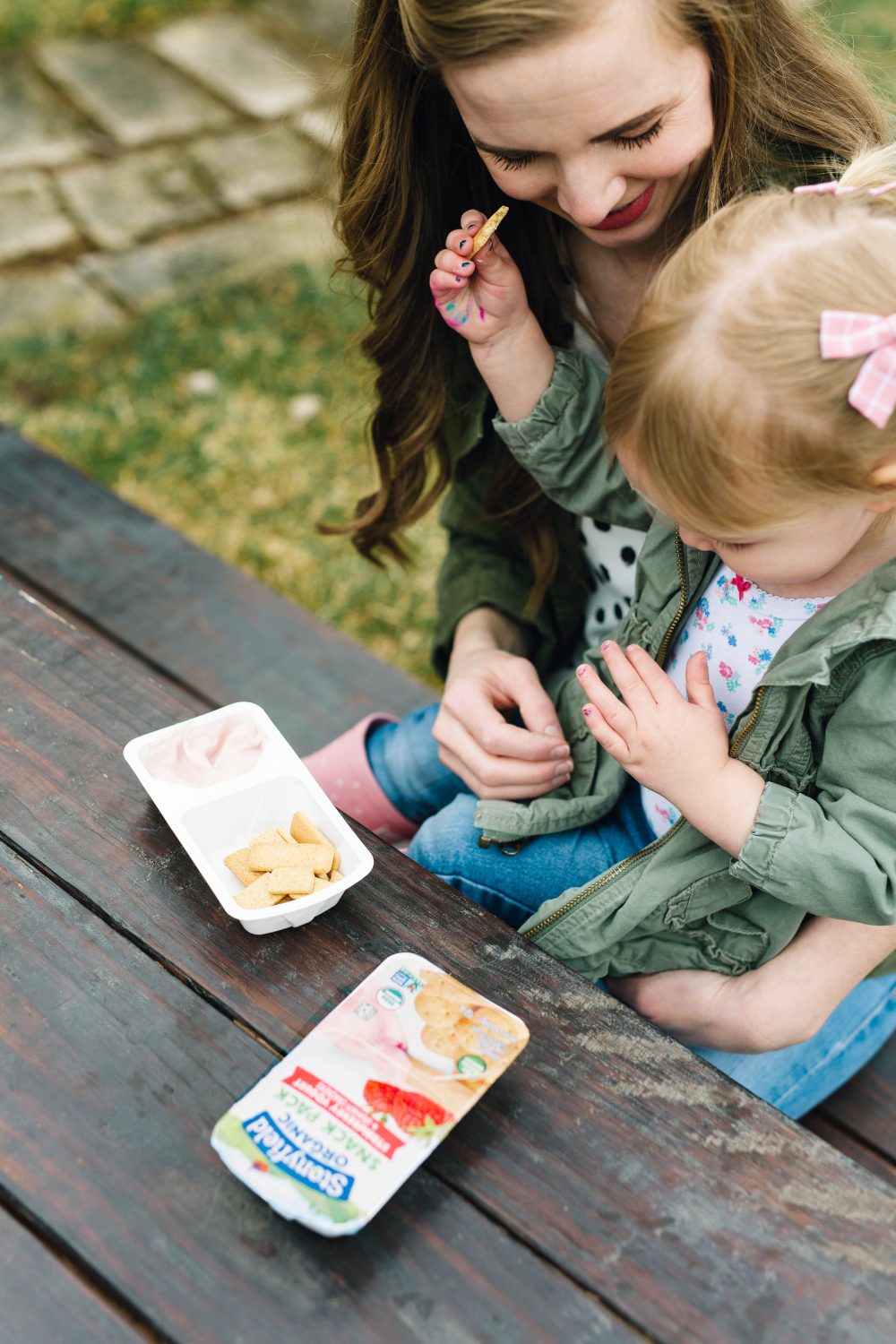 Stonyfield® Organic is also hosting the Stonyfield Earth Month Organic Backyard Makeover Sweepstakes through 6/2/2019. They're sharing tips for making easy organic and pollinator-friendly updates in your own backyard, plus giving away a grand prize backyard makeover and hundreds of other prizes – you can enter here!
And I'd love to hear how you help your children learn to take care of the earth!
This post is sponsored by Stonyfield  Stonyfield® Organic Kids®