This post is sponsored by USU Extension
If you've been around here for more than a few minutes, you know I love talking about money.
It's one of those subjects that can be taboo to talk about, but affects every one of our lives, whether we have a lot of it or a little of it or somewhere in between. And how we use our money is a big reflection on what we value and what we want out of life, so money is endlessly fascinating to me because it reveals so much about what matters to each of us (or doesn't matter to us!).
More than a decade ago, my mom and my sister and I ran a blog about money and this fall, my husband and I are launching an Instagram account dedicated to all things money and finances.
Basically, no spoiler here, I LOVE talking about money. (In fact, this month's Everyday Reading Book Club book is a money book!).
And yet, if you're trying to get your feet under you financially, it can be hard to know where to start!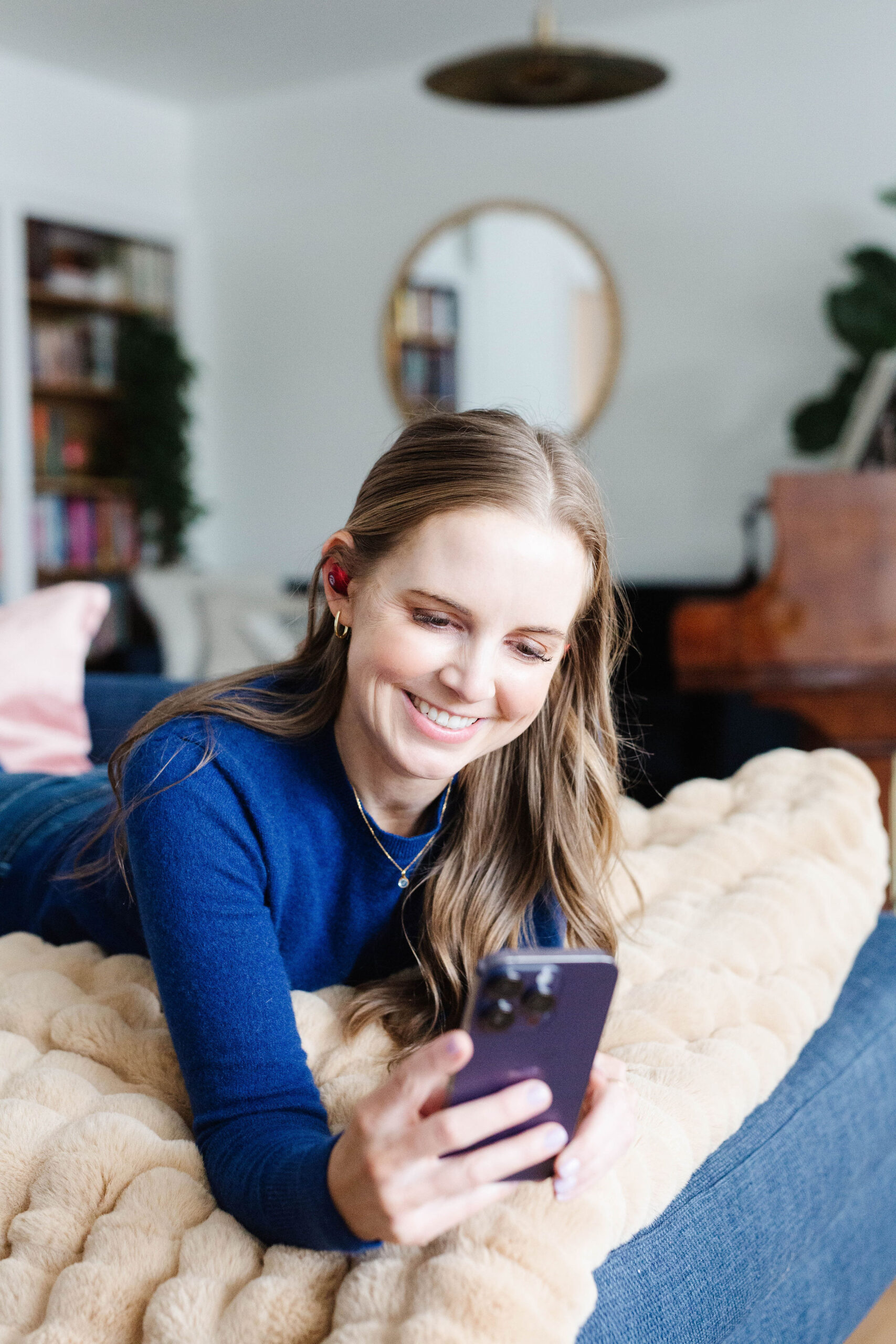 So I'm a HUGE fan of the PowerPay Money Master online course (it won the Best of State 2022 ANd 2023 award!) from Utah State University's Extension program.
It's developed by university professors and has 7 modules (plus 3 bonus modules – each module is about 30 minutes long) with short videos in each module all about figuring out your own personal financial vision and money personality, plus practical ideas for tracking expenses, budgeting, managing debt, understanding credit, and saving money.
The bonus modules cover insurance, investing, and home ownership, which is so helpful.
There are included worksheets to help you create a financial portfolio to reference when you're making future financial decisions.
The course is self-paced, and you can view the modules at any time. And they've added additional resources to each section so you can deep dive on sections that are particularly useful or interesting to you.
I especially love that it's designed to help you make the right choices for YOUR money, not a overly prescriptive one-size-fits-none approach (for instance, part of the budgeting module is about budgeting during times of transition – I am SO HAPPY that this course is designed knowing that money and finances and life situations aren't static! If a system can't handle any sort of change, it's not much of a system).
Here's what some other people who have taken the course have said:
This is an amazing course — the videos are very concise and easy to understand. The ability to print the transcripts and work on meaningful exercises really help cement the concepts. Love the additional resources, too! The pace of the course is just right — not too fast, not too slow.

Sometimes the simplest things aren't so obvious if you don't know. I've never understood how to budget for anything beyond regular bills. The revolving savings is so simple yet so powerful. Thank you for making this information available.

Even if you think you have a pretty good handle on and understanding of money, this course is valuable. I have taken personal finance courses before and still learned and found things readily applicable to me and our household financial standing. Everyone needs it! One of my big takeaways from this course was that the information helped me to realize where my money mindset needed some course correction. It's a course worth repeating every couple of years even. Thank you USU Extension for creating and offering this course!! WELL DONE!
Even better? Right now, you can use my code Janssen at checkout and it'll make the course FREE instead of the usual $40. 
Even better? Right now, you can use my code Janssen at checkout and it'll make the course FREE instead of the usual $40.
Ella and I are doing this course together as part of her hybrid homeschooling this fall because it is so important to me that my kids grow up with plenty of financial literacy.
This is the kind of course I wish EVERYONE would take so they could feel in control of their money rather than feeling like their money controls them.
Sign up here and use the code Janssen to get it for free (it won't be free forever, so grab it now and then you can take it at your leisure!).
AND, I highly recommend you follow their Instagram account – Utah Money Moms – they have such great content about real-life finances!
If you liked this post about the PowerPay Money Master Course, you might like these posts too: