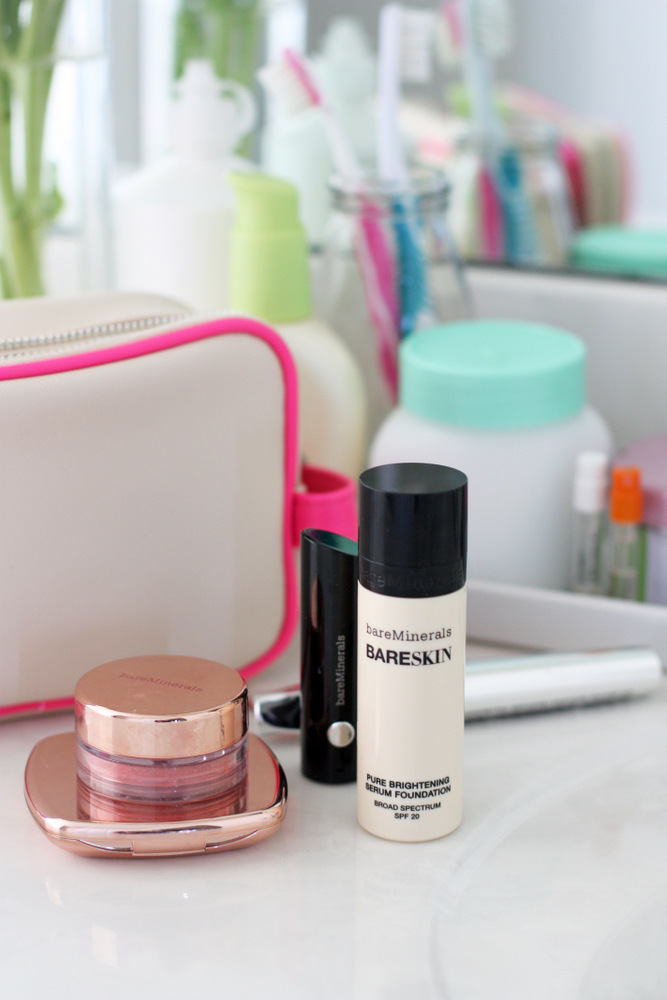 You know what this post will not be?
A makeup tutorial.
Because, as I've mentioned before, I am a complete makeup novice.
In fact, between the time bareMinerals asked me to partner with them on their new bareSkin liquid foundation launch and the time the makeup arrived on my doorstep, I had multiple makeup-related dreams. Apparently, I have makeup anxiety.
In one dream, I was so overwhelmed with the idea of trying out new makeup, I just went to a makeup counter and had a professional do it for me (obviously, a great long-term strategy, there). In another, I watched hours and hours of YouTube video tutorials before attempting it myself. You'd think I was building a rocket ship over here, not trying out a new liquid foundation.
Happily, when I finally got to try it out on my own, it was clear that my makeup anxiety was not warranted. I was amazed at how evenly and easily it went on. You don't even need a tutorial (let alone a dozen hours of YouTube videos).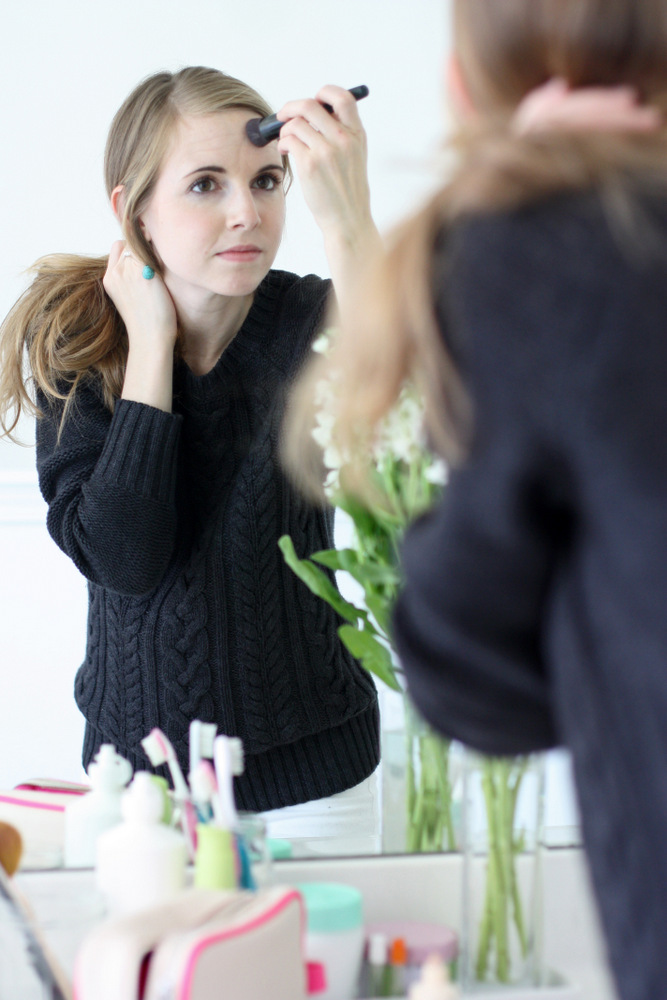 I've been wearing powder foundation, but it only took one day of wearing this to be completely converted. (bareMinerals has been working on a liquid foundation for twenty years. I was eight when they started developing it).
It really does feel like I'm not wearing any makeup, plus in the week or so I've been wearing it, I've noticed how much better my skin looks. Since I started wearing a little more makeup in January, I'd begun noticing that my skin has not been super thrilled about that development, and I was breaking out more than I have years, which in turn making me both not super thrilled about wearing more makeup and also making me more dependent on wearing makeup. Very bad.
The bareSkin foundation both looks better than any foundation I've worn before and it's not ruining my skin in the process. I can definitely live with that.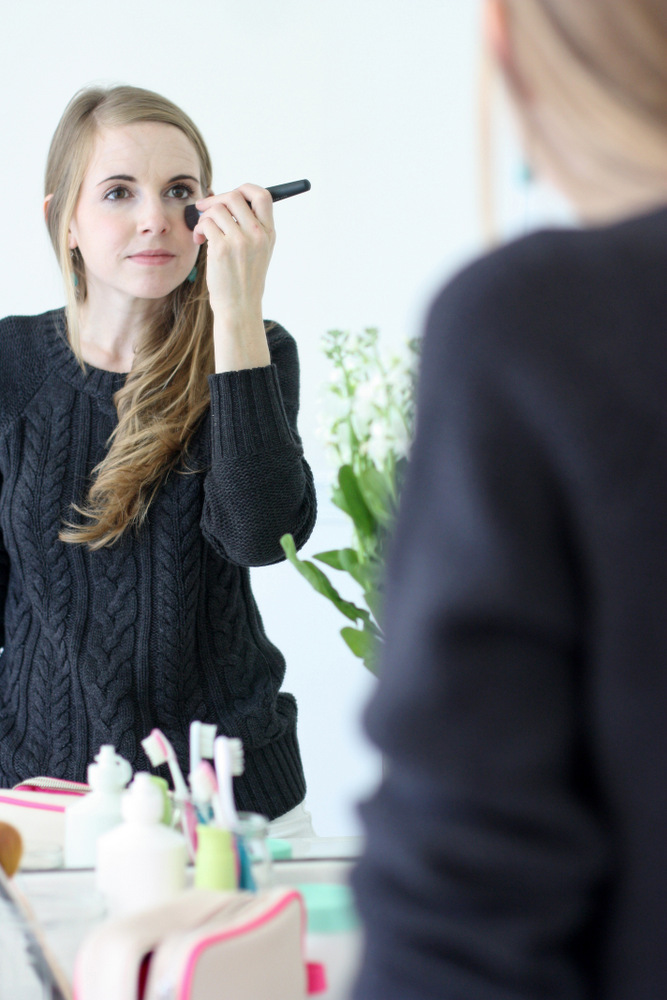 Also, if you'd really like to be impressed by how much better you look with makeup on, I'd suggest you wake up at 4:30 a.m. to catch a flight out of Chicago, along with your small children who are NOT very impressed at having to wake up when it's still the middle of the night.
Don't shower, sleep on the (thankfully empty) plane, take a nap when you get home, and then, around 4 p.m., finally take a shower and get ready for the day. You'll be kind of blown away at the improvement when you put on some makeup. Thank your lucky stars there are no before and after photos.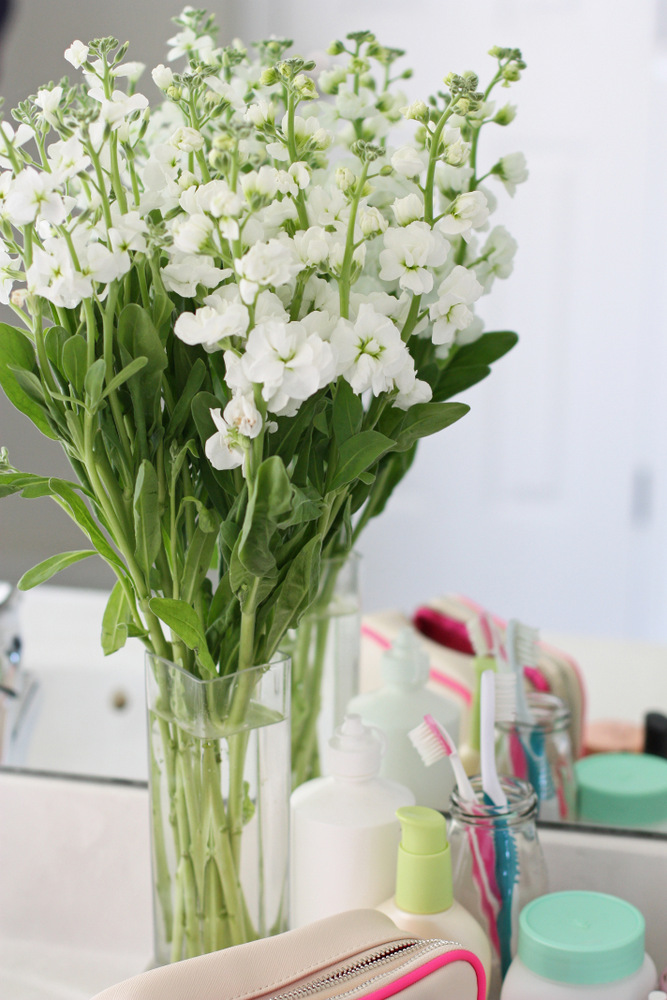 We went on a picnic at the Duke Gardens with some friends the other evening and when I took Ella to the bathrooms and looked in the mirror, I was surprised all over again at how GOOD this makeup looks, even after a full day (and when you look good in one of those outdoor public restroom mirrors, you know it's a good day).
By the way, there's something just a little bit heartbreaking about picking out the three fairest shades and thinking, "Well, it's not like I'll need the LIGHTEST one" and then putting on the middle one and realizing you are, in fact, not fooling anyone and yes, you do need the lightest one.  It's nice, though, that they call that shade "porcelain" instead of "ghostly-white."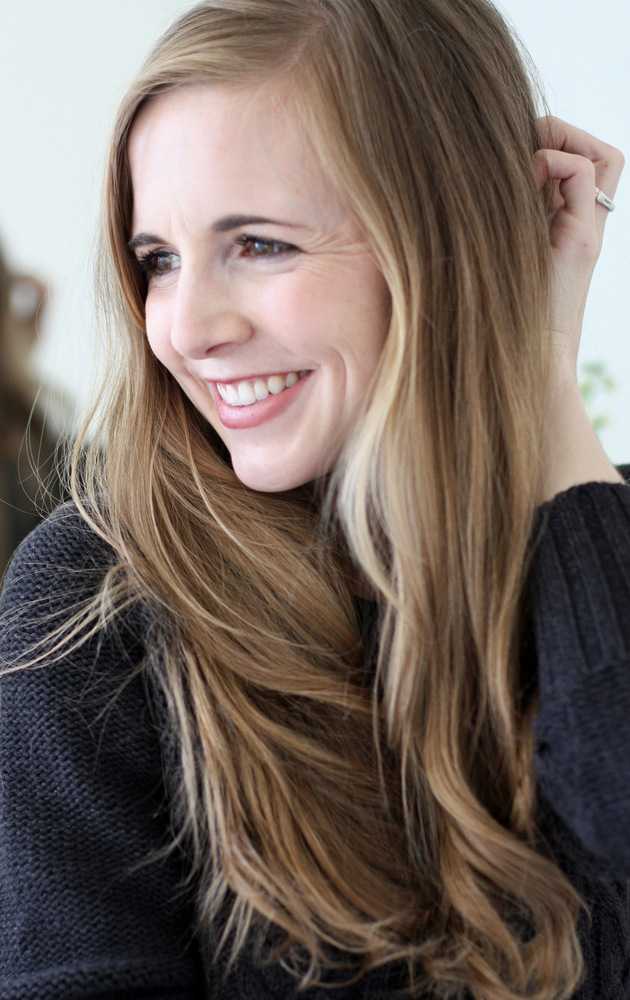 This post is part of a sponsored collaboration with bareMinerals, but all the goofy photos of myself putting on makeup are my own (and. . . not shown in this post because I have some pride to retain. I won't tell you how many photos it took to get one where I didn't look like an idiot (albeit an idiot with lovely skin)).