I don't listen to a lot of podcasts on my own, because if I have listening time, I'm almost certainly going to listen to an audiobook instead of a podcast.
But when we're in the car running errands or heading up to ski or taking a quick drive, a kids podcast is just the ticket.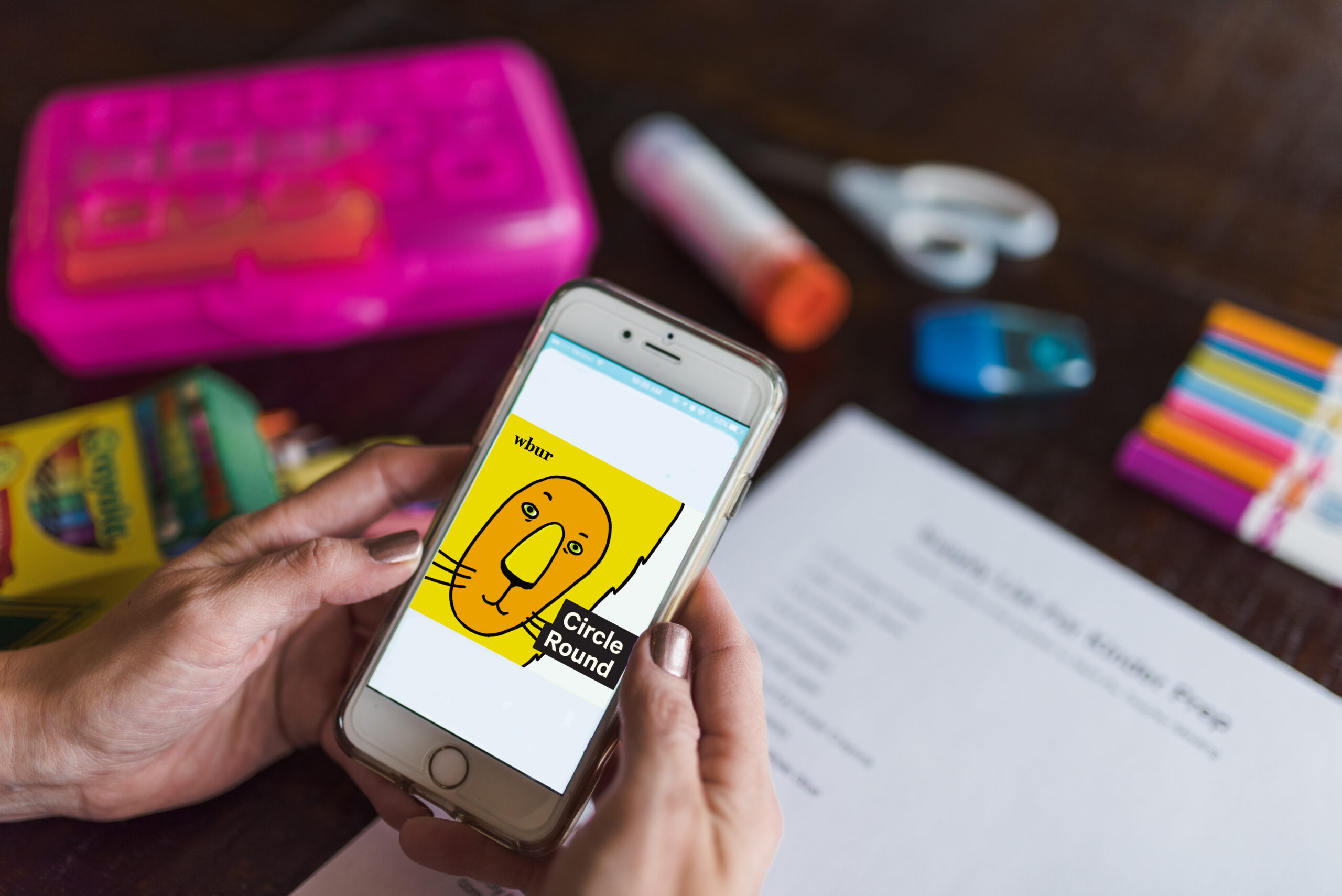 While my girls listen to lots of audiobooks at home, listening to them in the car is trickier because we don't always have everyone and, as you can imagine, they do NOT like it if we listen without them. When we DO listen to an audiobook in the car together aside from on a road trip, it takes us literal months to get through, so a podcast episode is a really nice solution.
Also, if you have a young child you'd like to get hooked on audiobooks, podcasts for kids are a great way to ease them into the format!
Here are four of our favorite kids podcasts!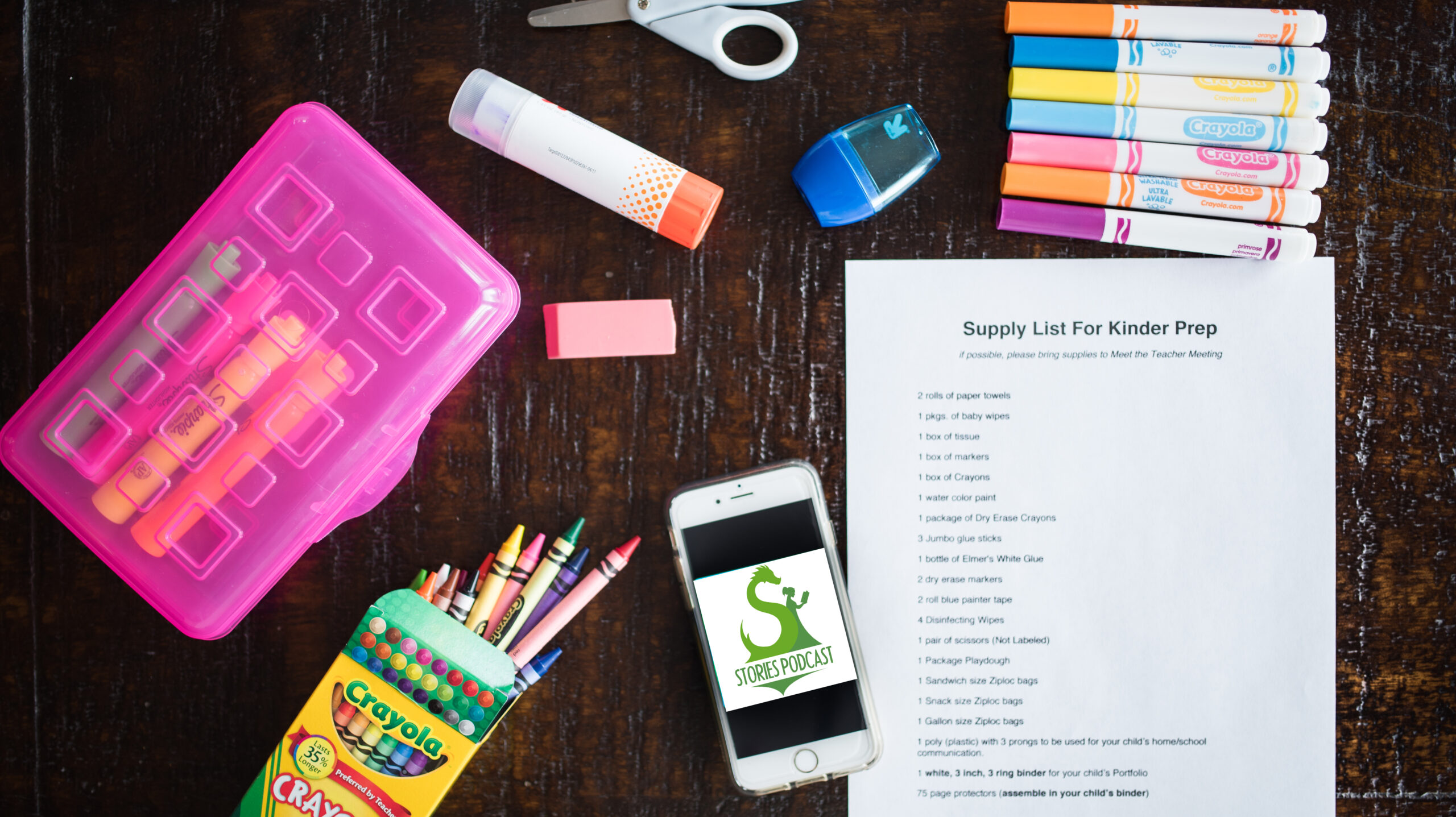 Our 4 Favorite Kids Podcasts
CIRCLE ROUND PODCAST
This really is one of the very best podcasts for kids and we've been fans from the very moment it launched more than four years ago! Each week there is a story from somewhere around the world, usually voiced by a famous actor or actress and with original musical accompaniment. We've listened to many of these stories dozens of times – it never gets old and it's a delight for the adults too! I can't recommend it highly enough. (There are also free coloring pages that go along with each story, although we've never printed them out or used them).
STORIES PODCAST
This is another one we've listened to for years and it's very well done with retellings of classics and new made up stories as well. Each one has an original song to go with the story and they are SUPER catchy. Several of my children would probably tell you this is their very favorite podcast. This one does have a LOT of ads at the beginning, so we usually skip forward 4-5 minutes to the beginning of the story.
BEDTIME STORIES WITH R.A. SPRATT
We are big Nanny Piggins lovers at our house and last time I mentioned these books, several people told me that the author had a terrific podcast for kids. We listened to a single episode and were immediately hooked – she's just so funny! This is the newest kid podcast in our repertoire so we have lots of old episodes to catch up on. Hooray!
KIDNUZ
We got hooked on this news kids podcast last summer and my big girls listen to it on their Echo Dots nearly every morning as they get ready for school. It's a daily podcast (weekdays only) and filled with interesting stories in a kid friendly way. I wrote a whole post about it here – we're big fans!
What are the most popular podcasts for kids at your house? I'd love more recommendations!
If you liked this post about our favorite kids podcasts, you might enjoy these posts too: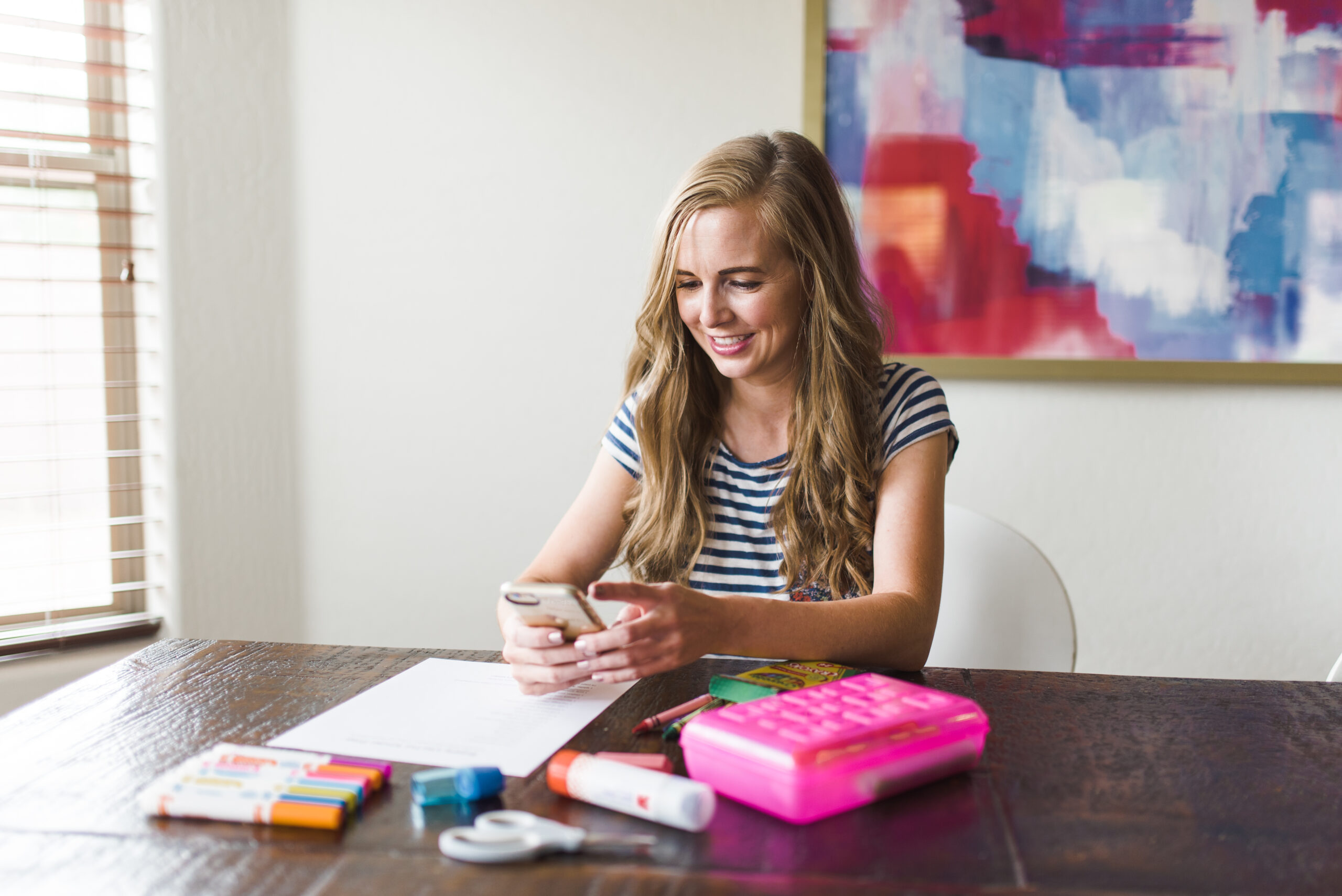 Photos by Christie Knight Photography