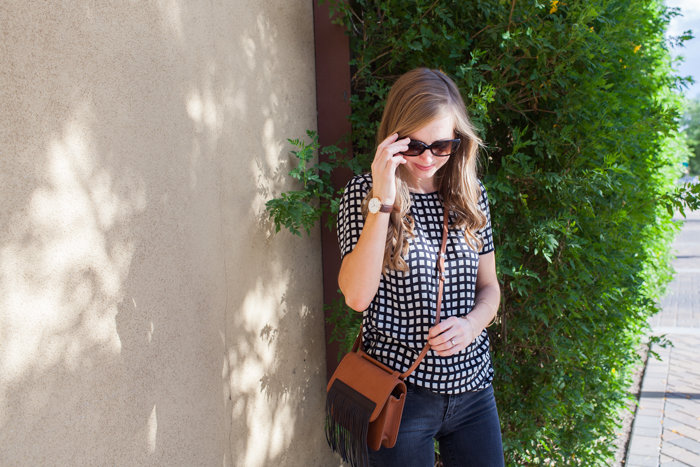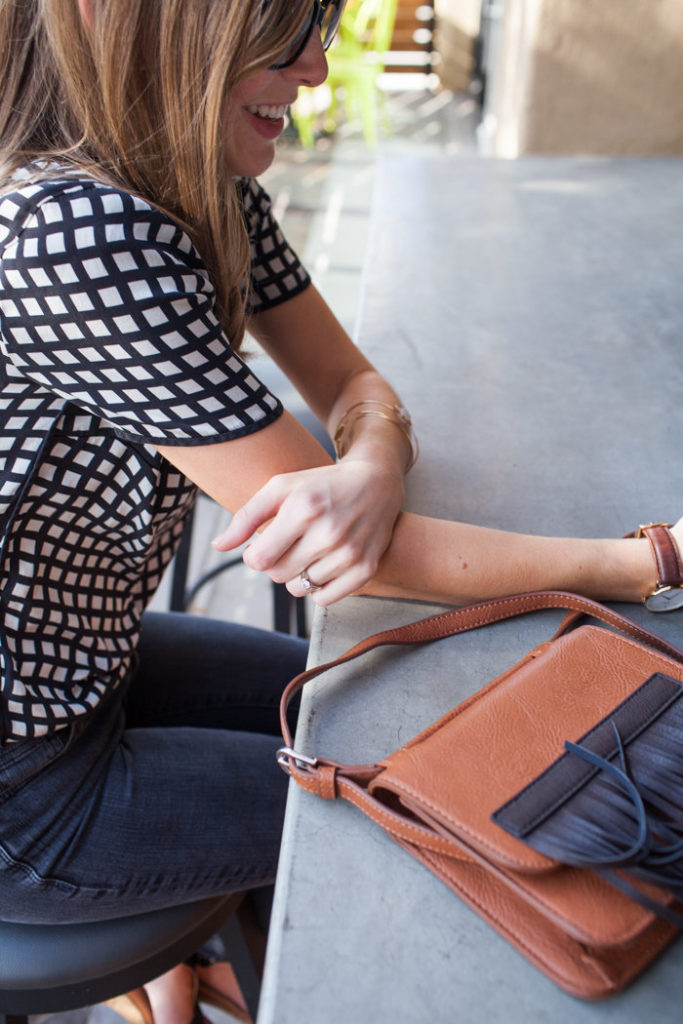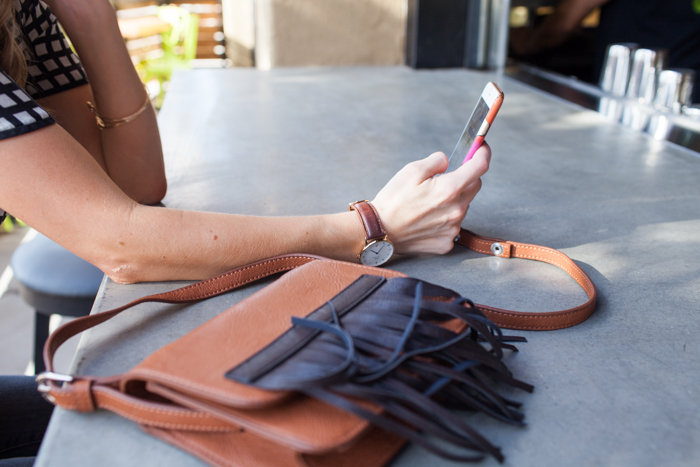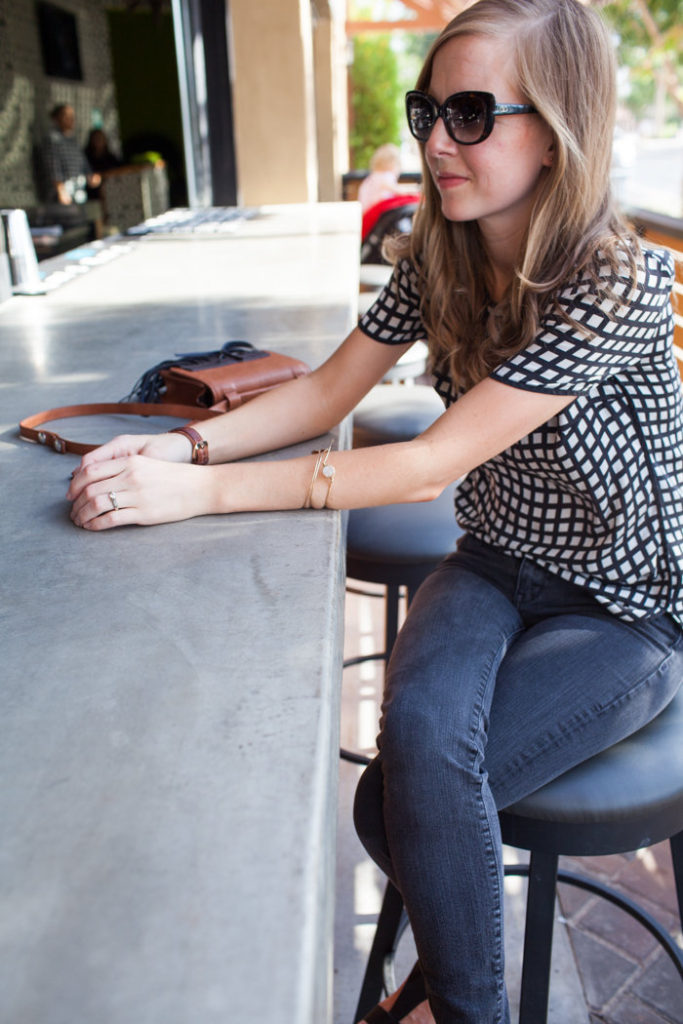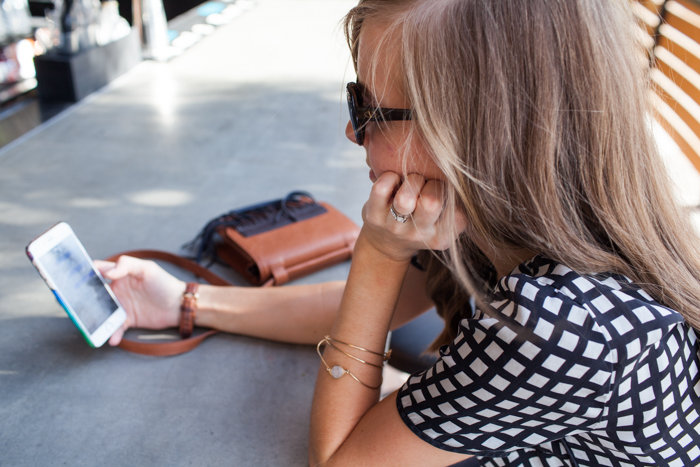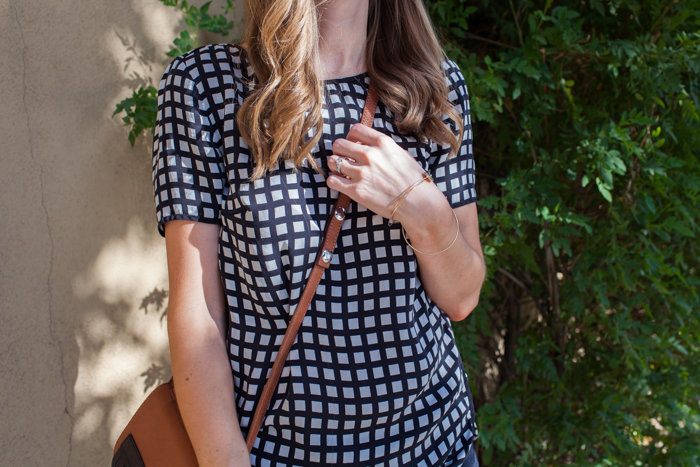 These photos are from a few weeks ago, when I was about 14 weeks pregnant, and since then, I've had to bid farewell to all my non-maternity jeans.
They also feel like a last farewell to summer. I mean, it's still hot here, but I feel like the worst of the summer heat is basically behind us and the nights are beautifully cool and many afternoons it's not too hot to venture out to the park or wear jeans without wishing to die an immediate death.
Fortunately, after three pregnancies, I have three or four decent pairs of maternity jeans, and after a week of having to unbutton my pants every time I sat down for more than five seconds, I finally pulled out the box in the basement and grabbed a couple of pairs.
These Madewell jeans have been some of my favorite for the last nine months (seriously, so comfortable and no sagging and bagging), and I'll be happy to see them next year when buttons are an option for me again.
Also, I found out that Madewell just came out with maternity jeans this year, and I'm definitely planning to try them out.
During my last pregnancy, I got my first pair of high-end maternity jeans (this pair, if you're curious), and I wore them probably four times a week from October to February, and I've already worn them about eight times in the last two and a half weeks.
I couldn't believe what a difference a really good pair of jeans made during that pregnancy, and I remember telling Bart as I folded them up after Star was born, "I might need to have another baby just so I can wear these jeans for one more pregnancy."
Franky, those jeans were the reason I finally splurged on a few pairs of not-$15 jeans in the past year. If you're wondering how I get a lot done during the day, it's because I no longer spend 3 hours of my day pulling my jeans back up over my hips.
I'll probably buy two new pairs of maternity jeans for this pregnancy (which means I'll likely try on 40 pairs).
And while I'm always SO happy to be back to pants that button after my babies are born, I won't pretend I'm not enjoying some elastic waistbands and pretend zippers for now.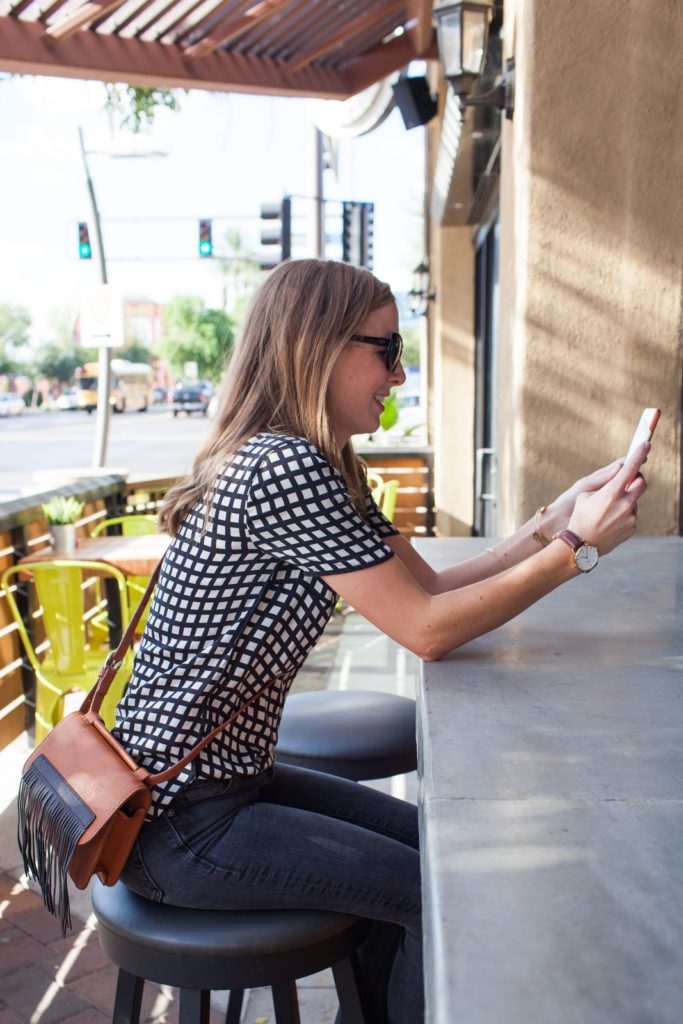 if you liked this post about maternity jeans, you might also like these other posts: