Last night, Bart said to me, "HOW is August almost over?"
And he's not wrong – this year feels like it's just been flying by.
I'm hoping to spend some good time reading this afternoon – Saturday afternoon on the back porch with a book is basically my favorite thing ever.
Here are some terrific books on sale this weekend:

End of August Book Deals
The Mysterious Benedict Societyby Trenton Lee Stewart – ebook
The girls and I listened to this together and they were all ENTRANCED. Ella went on to read the rest of the series and it's just such a clever, fun set of stories about super talented kids working to solve mysteries.

Nothing to See Here by Kevin Wilson – ebook
I've been meaning to read this for AGES so I was delighted to see it show up on super sale so I could grab a copy and finally read it!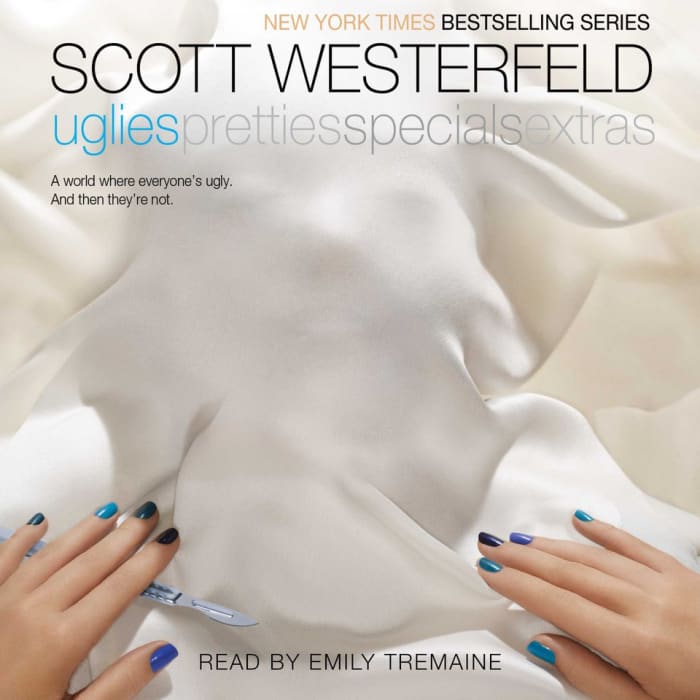 Uglies by Scott Westerfeld – audiobook
This YA series is about two decades old, but Bart and I both loved it (in fact, Tally's blog name is because of this book – Bart was gunning to name her that for real, but I had to draw the line somewhere).

Beartown by Fredrik Backman – audiobook
I mentioned recently that I hadn't read this one and I got a massive number of comments saying, "YOU MUST READ IT. IT'S MY FAVORITE BOOK OF ALL TIME." So when it popped up on sale this weekend, it felt like the moment to finally dive in.
As You Wish: Inconceivable Tales from the Making of The Princess Bride by Cary Elwes & Joe Layden – audiobook
If you're a fan of The Princess Bride (and who isn't?), this book is a must-read. Written by the actor who played Wesley, there are so many great stories about the making of the movie and the actors and crew, and it made me love this movie even more than I did before. Request a copy of the movie at the same time as the book, because you'll definitely want to watch it when it's over.(Full review here)
The Sweetness at the Bottom of the Pie by Alan Bradley – audiobook
It took me a while to warm up to The Sweetness at the Bottom of the Pie, especially with the audio version, but I ended up really enjoying this murder mystery with its incredibly precocious narrator. (Full review here)