Bunheads is a young adult novel written by Sophie Flack, inspired by her experiences as a New York City Ballet dancer. It is not related the TV show Bunheads produced by Amy Sherman-Palladino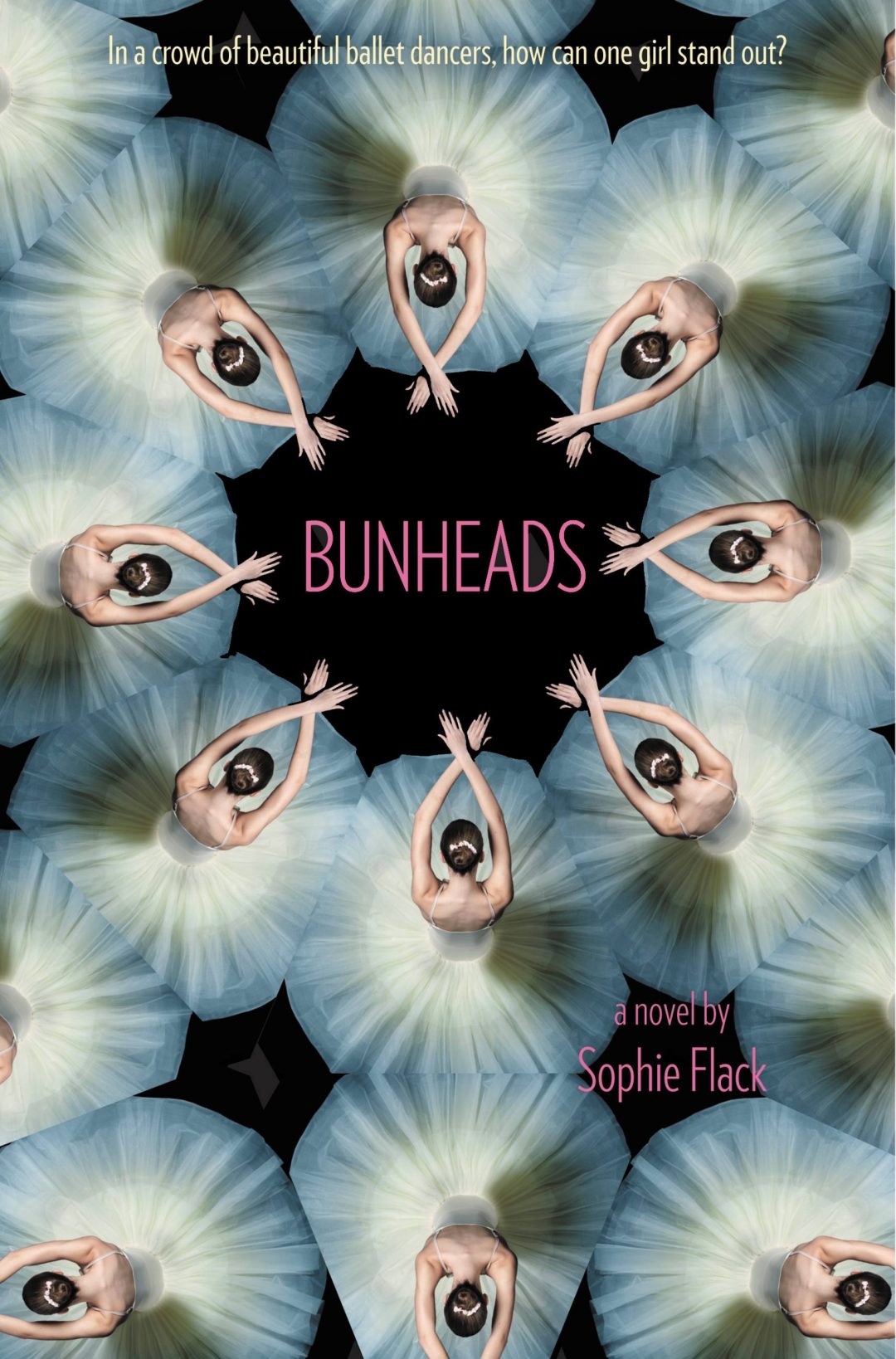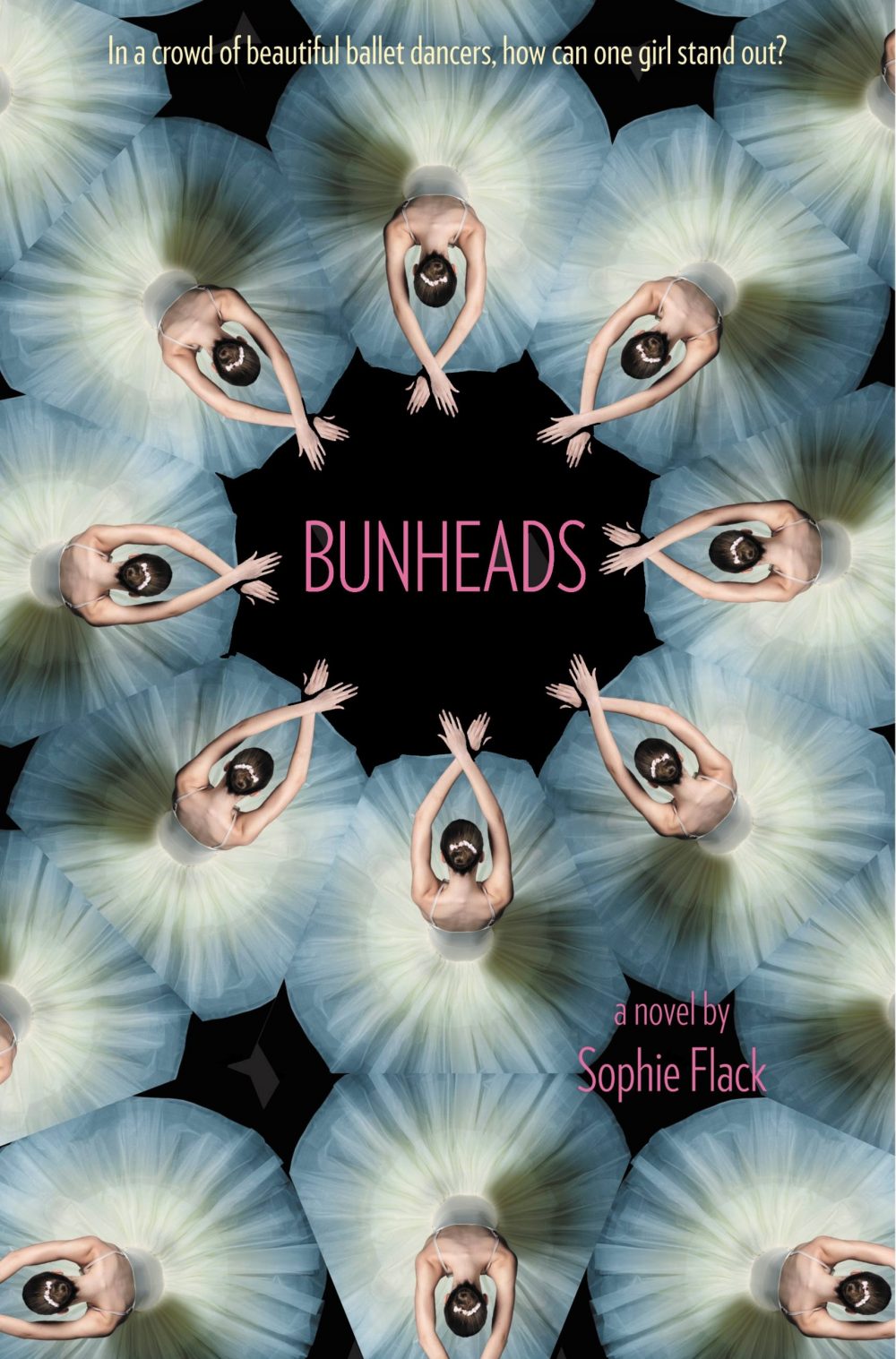 I know next to nothing about ballet, but when I stopped at the Little Brown booth at TLA, the rep told me that Bunheads was a debut novel by Sophie Flack, a former New York City Ballet dancer, and I was intrigued enough that when they were passing out copies the next month at BEA (and Sophie Flack was signing), I stood in line to get one.
I will note, for the record, that the line took forever, because not only was Sophie Flack signing the book, but she was drawing a pair of ballet shoes in each book (and then coloring them in with pink highlighter, which the rep finally confiscated because it really was taking forever). A nice thought, but. . .perhaps not for BEA lines?
Anyway, I read Bunheads within two weeks of getting home from New York and I just really enjoyed it. Sometimes it's fun to read about a world you have absolutely no experience with.
bunheads by sophie flack
Hannah is nineteen and dances in the very competitive Manhattan Ballet in New York City.  She started attending the Manhattan Ballet Academy at 14 (moving to NYC to live on her own, while her parents remained behind in Boston), and has since dedicated her life to her career.
For now she "only" dances in the corps de ballet, but she is really gunning for a soloist part and a future promotion.
As you might imagine, the lifestyle involved is pretty intense. When her body finally starts developing (late, of course, thanks to the insane amount of exercise she gets), she's told she needs to lose weight in her chest (because you can absolutely control that kind of thing . . . ). Her closest friends in the corps are also her biggest competition. She dances several ballets a night and rehearses and trains all day long. There is, obviously, no semblance of a life outside of ballet.
Then, on a rare night out, she visits her cousin's restaurant and she meets a young musician, Jacob. He's attending NYU and has four majors (he's waiting for the administration to notice and force him to choose one or two). Sophie is a little stunned by the idea of having so many interests, so many possibilities, since she has had such drive and intense focus since she was a little girl, giving up basically a normal life to pursue ballet.
She and Jacob start a tenuous relationship, but she is so unbelievably busy that weeks will go by with no contact except perhaps a text message or two.
And Hannah really doesn't have a lot of time to devote to a relationship to begin with since she feels like she is on the verge of moving up to a soloist position. And with her slight weight gain, she's working out and rehearsing harder than ever to keep her body tiny.
Of course, the tension between her personal life and her professional life is going to come to a head at some point. The question is, which one will she choose. Because it's becoming fairly obvious to her that she can't have both.
One of the things that really impressed me about this book is how rich the characters are. I think books like this sometimes make anyone not in the inner circle a villain ("you don't understand how harddddd my life is!"), but  this one did a good job of presenting both sides of the issue. You can see and appreciate Jacob's frustration at her crazy schedule, but you also are rooting for Hannah to make soloist, to not throw away everything she's worked for in favor of a boy. And while you like Hannah most of all, you also can appreciate the drive of the other corps members and how they too deserve a shot at big parts after dedicating their lives to the company.
And while there is much exploration of the backstage drama, the intense work, and the competition, this book masterfully depicts the magic of being on stage, under the lights, in front of a transfixed audience. You can absolutely understand why, despite it all, Hannah loves (and continues to love) ballet.
Of course, after reading this book by Sophie Flack, I am so curious about what her experience was in her own ballet career.
Also, on a mostly unrelated note, Bunheads had a little business card tucked into it with a reproduction of the cover art and Ella carried it around for several days, and any time I would ask her, "Is this your Bunheads?" she would burst into giggles.
I know you wanted to know.
If you liked Bunheads by Sophie Flack, you might also enjoy these books: