Whew! It feels like we've cartwheeled full on to the holiday season!
We bought a new tree yesterday but it's too big for our ceiling so we're back to square one. . .
On a happier note, there are some great book deals going on this weekend – I hope you'll find something fun to read (and the time to read it!) this weekend!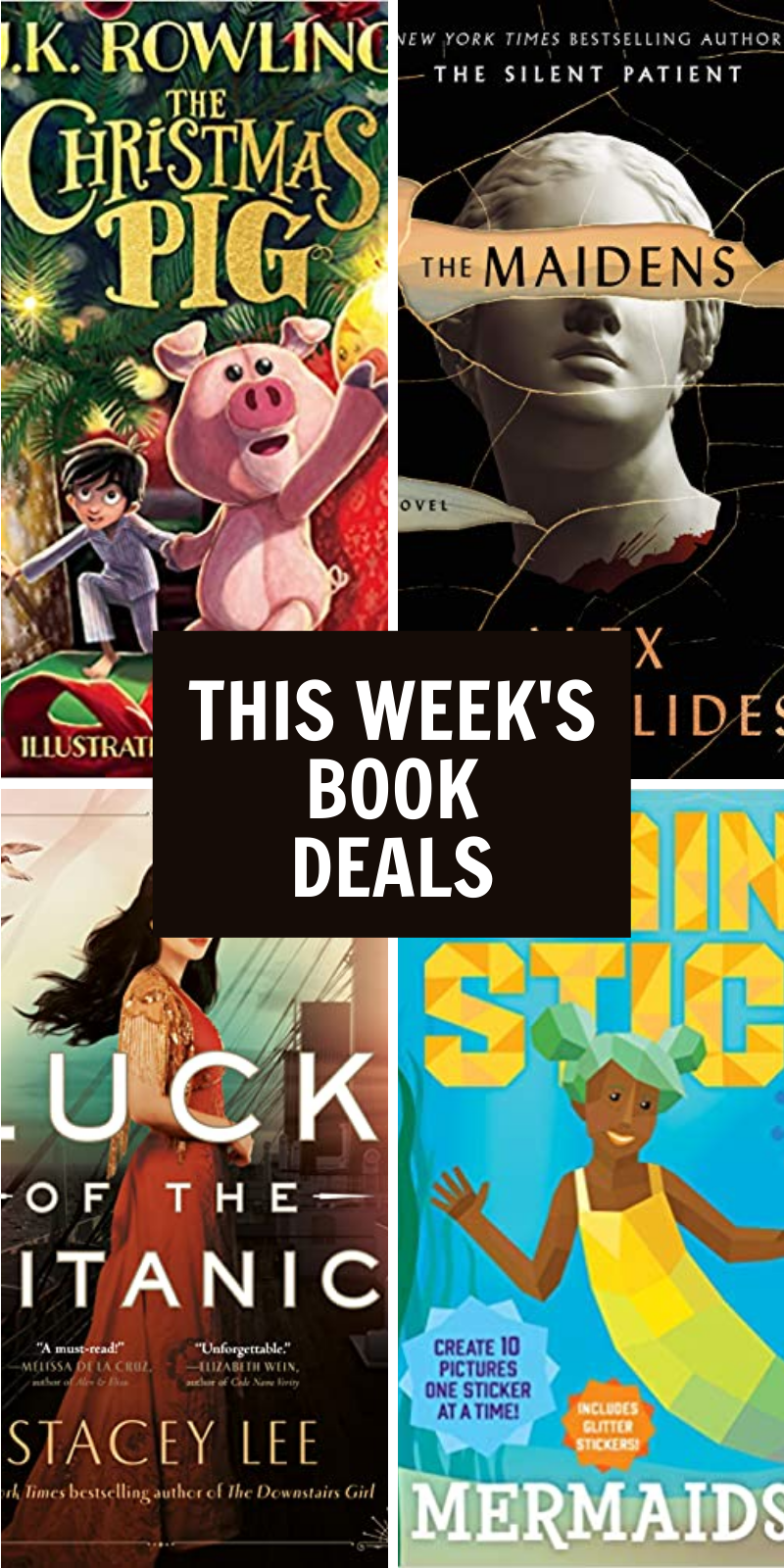 The Christmas Pig by J.K. Rowling, illustrated by Jim Field – hardcover 
This was my London souvenir to myself – I bought it at one of my favorite bookstores in central London and the girls and I jumped into this year's Christmas read aloud right away. It's such a delight so far! Jack loves his beloved stuffed pig, DP, and when DP is lost, he'll do whatever it takes to get him back, including going to the Land of the Lost, which can only happen for a human boy on Christmas Eve.
Paint by Sticker Kids: Mermaids & Magic! by Workman Publishing – paperback
My girls are obsessed with the Paint by Sticker books. Stock up on them for easy birthday or holiday gifts, for road trips or for cold days stuck indoors when your kids are going nuts. We've gone through dozens of these in the past two years – my girls LOVE them so much. When they're this discounted, it's the time to stock up!
The Maidens: A Novel by Alex Michaelides – ebook 
I haven't read his bestseller The Silent Patient, but I listened to this one over the summer and it was GRIPPING about a charismatic professor, the exclusive group of female students he's created and a string of murders.
Luck of the Titanic by Stacey Lee – ebook
Earlier this summer, I hosted the book club for Grown-Up Summer Camp and this was the fiction title. Stacey Lee is the author of The Downstairs Girl, which I absolutely loved, so it was really fun to dive into her newest book about twins that end up on the Titanic's maiden voyage.