This post is created in partnership with StoryWorth
In the second semester of my freshman year of college, I was walking across campus.
It was one of the first days of spring, and after weeks of cold and snow and coats, it felt amazing to see blue skies and sunshine.
My classes were going well (with the exception of Economics 110 – I don't want to talk about it), I was dating quite a bit, and I had fantastic roommates.
I felt completely light-hearted and happy.
And then I suddenly had the weirdest thought. My mom had been a college student just like me.
I mean, I knew she'd had a life before I was born but I suddenly realized she'd had this complete life long before she was my mom, making dinner (probably dinners we'd refuse to eat), doing laundry, planning family vacations, or reading aloud to us as we painted our nails or braided each others' hair before bed.
Before all of that, she'd stayed up late with her roommates, attended class and waited for test results and papers to get handed back, made plans for what she'd do after graduation, gone on dates, and returned home to her parents for holidays.
She'd walked across this same college campus a few decades before, just like me, with no idea what kind of things were in store for her life – if and who she'd marry, how many children she'd have, what kind of traveling she'd do, places she'd live, experiences she'd have.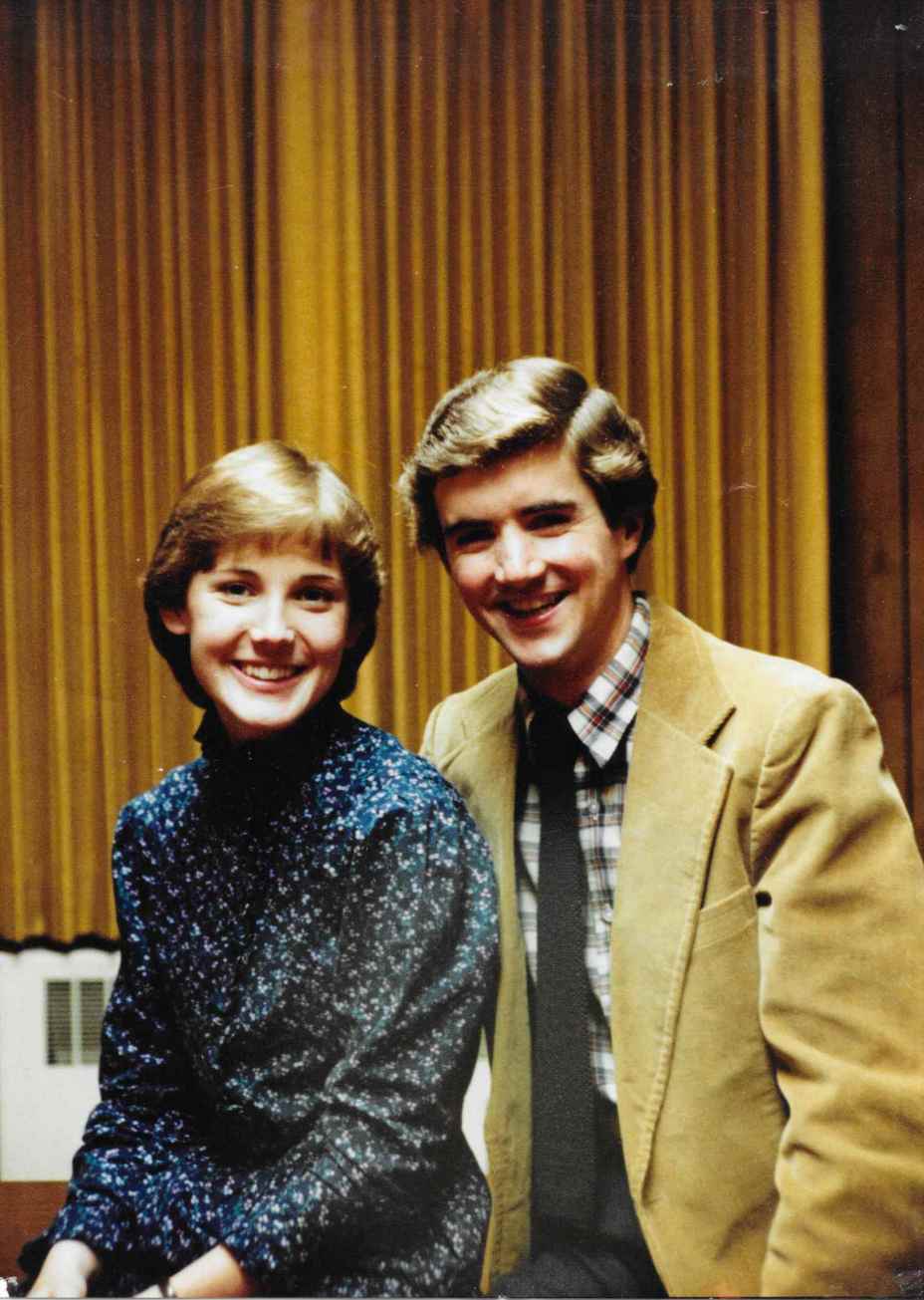 I'd spent most of the past 18 years seeing my mom on a daily basis, and yet it'd never quite occurred to me that her whole life hadn't been spent as my mom (it's fairly ridiculous that it took me 18 years to realize this, but there you have it).
I suddenly was more curious than I'd ever been about my mom's life and who she was when she wasn't making giant wall-size maps of the United States for our homeschooling unit on the Civil War or when we'd go to run an errand in the evening and she'd say, "How about we just go see a movie while we're out?" (we went to see the first Pirates of the Caribbean the night before I went to college, when we'd run out to quickly buy a last couple of school supplies).
StoryWorth is the perfect Mother's Day gift to get to know your mom as someone other than the person who always bought two rolls of coordinating wrapping paper to wrap your birthday presents in or would sit in the hallway outside your bedroom late at night reading ahead in the book she was reading aloud to you.
Every week, StoryWorth sends a question that they can respond to by email or audio, and you can choose questions from their enormous bank of options, have them send a random selection, or create your own questions. At the end of the year, all the answers are bound together in a gorgeous hard-bound book, so your Mother's Day gift NEXT year is all taken care of too.
Whether your mom is getting elderly or still pretty young, it's a great way to gather all kinds of stories and memories they have about their life that you probably have never heard!
Plus, it makes a wonderful last-minute gift if you suddenly realize Saturday night (or worse, Sunday morning) that you haven't even sent a card and now it's too late for even Amazon Prime to save you.
I think it'd be a great Mother's Day gift for a new or young mom, too, to record their life before children.
I think about that moment on campus when I realized my mom had her own separate life on an almost weekly basis, since frequently I recognize that my children don't really see me as someone with an identity outside of being their mother.
How fun for them in another decade or two to be able to get a little peek into what my life was like before I was their mom and what other things I was thinking about as I changed diapers, made peanut butter toast, and took them to the park.
And, bonus, right now a year-long subscription is on sale for Mother's Day for $59 instead of the usual $79.
Here's to a year of learning more about your mom and who she was before she was your mom.