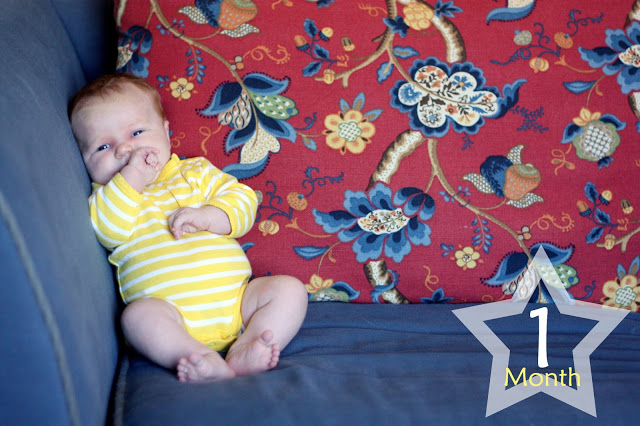 If there is one thing to know about Ani at one month:
She has red hair. And it keeps getting redder.
(But you might also like to know that Ella loves her more than life itself (and when she cries, Ella says, "Tell her that her big sister is here! Tell her Ella is right here!" If that doesn't work, Ella will declare, "Maybe she's crying because her daddy not here"), she loves her paci, and she's a good little sleeper. She's also the snuggly baby Bart has hoped and prayed for, and enjoys having her head rubbed, just like her mom).