If you've spent more than twelve seconds at my blog, you might know I love love love goals.
This year, I did my goals a little differently than I have in the past. I've felt like, some years, things on my list are just on there for the sake of having goals, not because they are really things I care strongly about. And then, because of my really reasonable personality type, I tend to do the things I don't care so much about just because they're easy to check off, and kind of ignore the few important ones. I am just such a model of good goal setting.
So this year, I formatted them a little differently (inspired in part by Janet's resolutions on her 2011 wrap-up post). I came up with five overarching themes for the year – things I want to focus on, ways I want to improve. They aren't measurable (I know! goal failure!) but they're easy to remember and I'm hopeful that they'll keep me focused on improving my life this year. Here they are: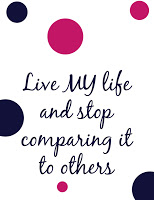 Then, I divided my life into various categories (wife, mother, blogger, reader, physical, etc) and tried to make just a few goals in each of those areas – ones that I'd really feel good about working toward. Here are some of those:
Mother
Two one-on-one activities a week (planned in the evening – supplies bought as needed).
Make holidays fun (Valentine's, Easter, St. Patrick's Day, Fourth of July, Birthday, Halloween, Thanksgiving, Christmas)
No TV for Ella in our home
Health
Waste no food from the CSA (and this is why we had rutabaga on Thursday night).
Quarterly exercise plans (2x a week)
2 desserts a week – one month of commitment at a time
Floss every day (so far this goal is killing me. My dentist father is probably not that impressed).
Dressing Myself
Buy things that make me happy
15 items repaired/altered
Blogger
40 book reviews (non-picture books)
25 recipes (with photographs)
Full 2×2 series
All Newbery and Caldecott Titles of 2012
Home
Painting done
72 Hour kits completed
I am really excited about 2012 – it's going to be great.