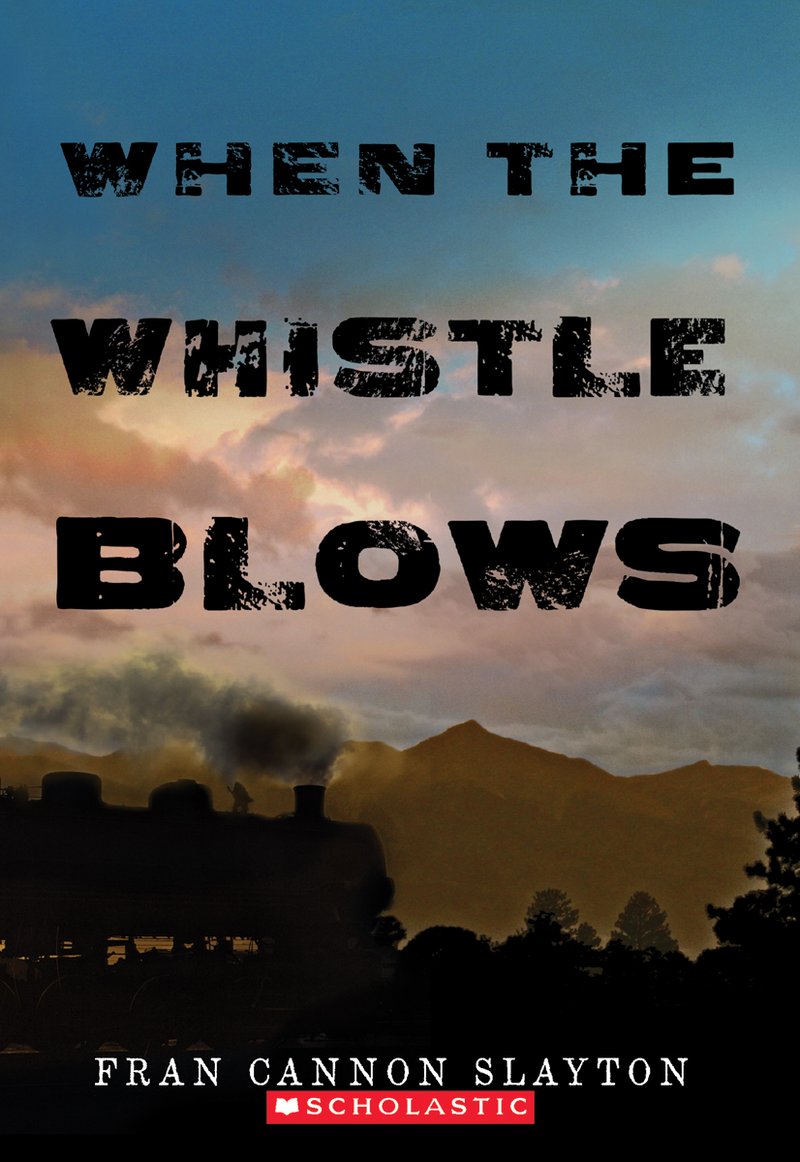 9 of 10: When the Whistle Blows is beautifully written; you'll laugh, you'll cry, you'll close the book happy. One of the better written books I've read this year.
Since I picked this book up at TLA over a year ago, I've had the impression that it would be a little like Rocket Boys (renamed October Sky), which is one of my favorite books.
I was right. When the Whistle Blows has a lot of the same elements – small West Virginia town, kept alive by a single industry, a kid with a dad he doesn't really understand, and a post-WWII setting. And it works just as well for me here as it did in Rocket Boys.
When the Whistle Blows by fran cannon slayton
In When the Whistle Blows, the industry keeping Rowlesburg alive is the railroad. Jimmy Cannon loves the railroad and can't wait to work there someday. Both of his brothers have dropped out of high school to work for the railroad, and his father is adamant that Jimmy stay in school and graduate. He keeps claiming the steam-engine is going to go the way of all the earth, to be replaced by the diesel engine and when that happens, Rowlesburg will be a ghost town. Jimmy, of course, can't believe that is possible.
Which brings us to Jimmy's dad. The story is really as much about him as it is about Jimmy. Each chapter takes place on Dad's birthday, Oct 31st, Halloween, so the book covers the years between 1943 and 1949. Each year, as Jimmy gets a bit older, he sees new sides of his dad, but he continues to be perplexed by him. Sometimes his dad is stern and strict, sometimes he's wildly unpredictable, and sometimes he is up to crazy antics. There's just no telling what you'll get.
The book is based on the author's father and grandfather and their lives in the actual town of Rowlesburg, which I thought was pretty cool (maybe I'm just easily impressed?). Either way, it's no surprise that it's based on reality because the characters and the setting ring so true to life.
When the Whistle Blows probably isn't for everyone – it's a little more on the reflective, slow-moving side, but, oh, is it lovely. Definitely worth reading.
Advance Reader Copy obtained from publisher at the TLA 2009 Conference
If you liked this review of when the whistle blows, you might also like these books: