I've done so much reading this week and some REALLY good books, too (The Passion of Dolssa blew my mind, even if I wasn't quite smart enough for it).
I don't know if it's because I'm feeling calm enough to read now or if I just need some serious escapism right now, but it feels good to be spending so much time with my books.
If you're looking for some new reads for your kids, here are four great book deals going on right now!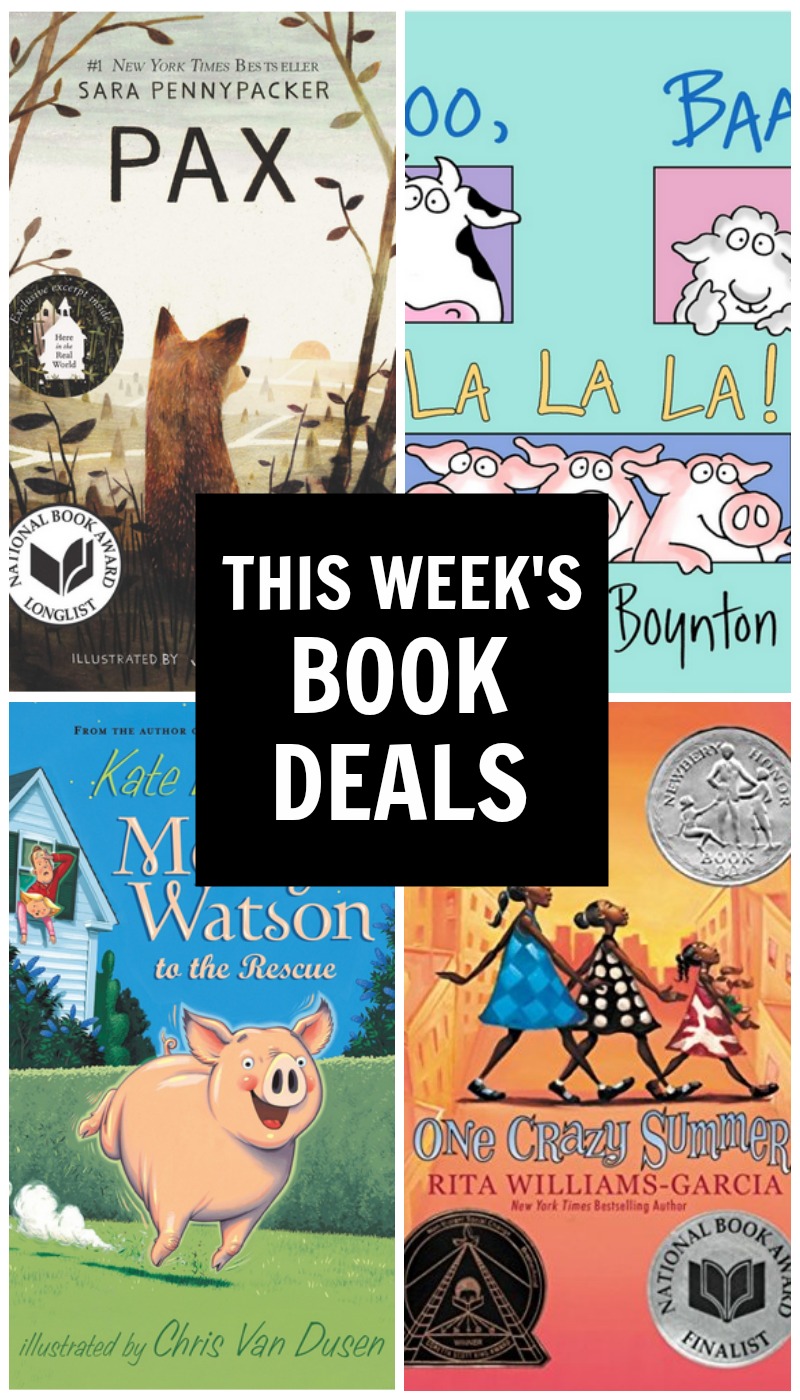 Book Deals You Don't Want to Miss This Weekend
Mercy Watson to the Rescue by Kate DiCamillo, illustrated by Chris Van Dusen (Illustrator) – ebook for FREE
We are MAJOR Mercy Watson fans around here and own the whole series (Tally sleeps with them all in her bed most nights!) and they've just added the first one as an ebook and it's FREE!
Moo Baa La La La by Sandra Boynton – Board book for $3.12
One of my ALL-time favorite board books. At this price, you'll want to grab a couple of copies for baby showers and first birthdays.
One Crazy Summer by Rita Williams-Garcia – ebook for $0.99
I can't believe I haven't read this one yet – it grabbed about a million awards the year it was published. It's 99 cents or, if you have FreeTime Unlimited, it's included!
Pax by Sara Pennypacker – Book for $1.99
This book got ALL the awards – National Book Award finalist, Amazon Best Book of the Year, etc – and I'd love to read it. I'm not certain if it's too old for my girls, so I'll probably read it myself first.