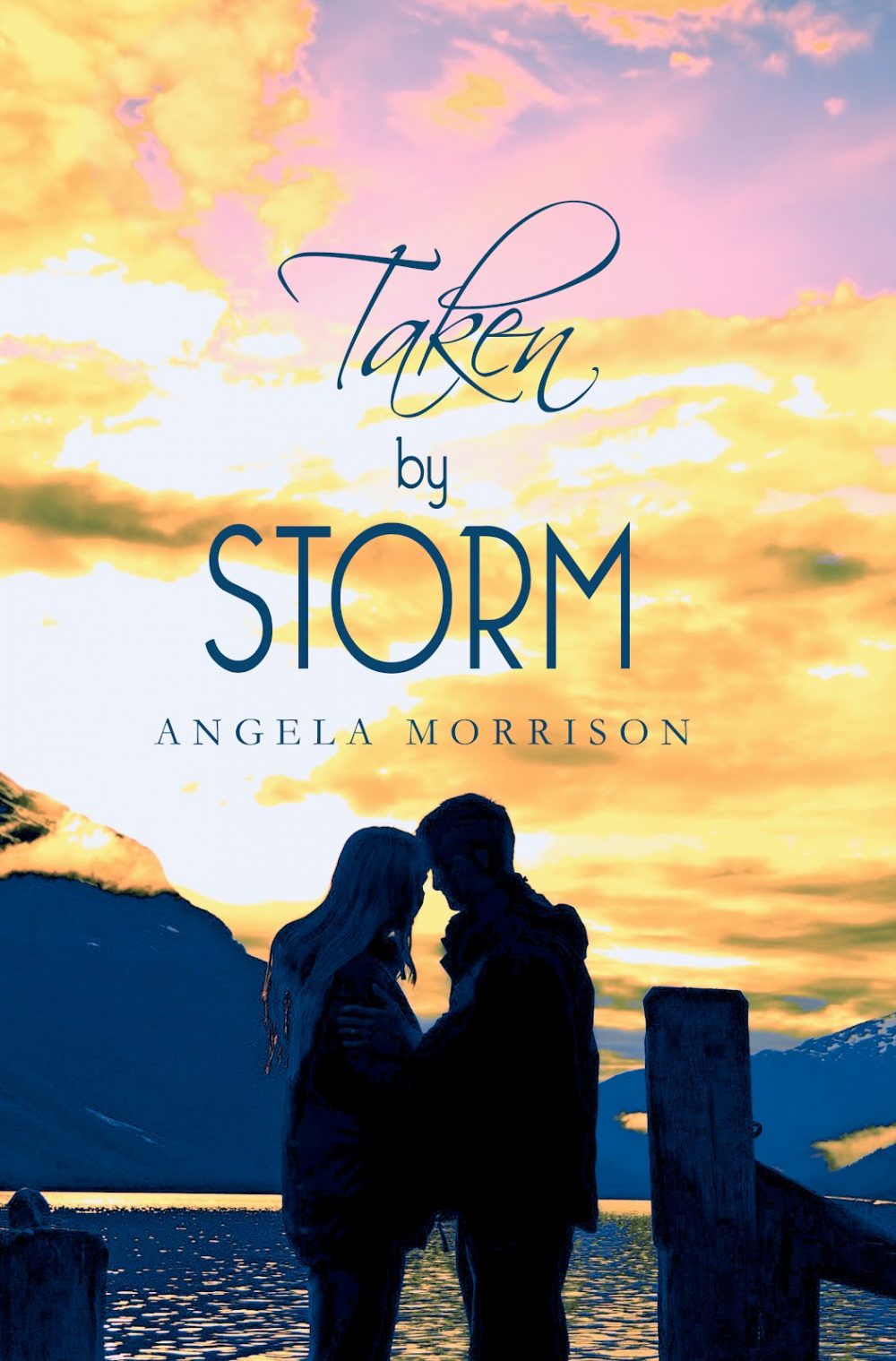 7 of 10: Taken By Storm is not the best book I've read this year, but it handled topics I rarely see addressed in YA literature, let alone in such a thoughtful and realistic way. Cheers to Angela Morrison for tackling some hard issues so successfully.
Mainstream books about Mormon characters often make me a little nervous. I have seen far too many Mormon book characters represented in ways that make me feel like the author had a major agenda and made the story seem forced.
Furthermore, I don't tend to really love books that are told in a variety of formats (text messages, emails, etc), and this book was told in three formats: instant messages, dive logs, and poetry.
Also, haven't we all read far too many books with poetry in them where the prose is quite good but the poetry makes you want to just chuck the book out the window? I know I have read more than my fair share of such books.
Basically, this Taken By Storm had so many opportunities to fall flat on its face, and yet it turned out to be quite a lovely and interesting read.
Taken By Storm by angela morrison
Michael is a diver, left an orphan when his parents (also divers) are killed in a huge storm. Sent to live with his grandmother in a tiny little Washington state town, he is consumed with grief and guilt over the loss of his parents. Rumors start that he killed his parents, so between those rumors and his withdrawal into himself, he isn't making many friends in his new school.
Leesie is a Mormon girl, through and through, anxiously awaiting her acceptance into Brigham Young University, and willing to put up with the heckling of her fellow high school students for refusing to participate in drinking or sex.
As two outcasts, Michael and Leesie strike up a tentative friendship that quickly deepens into love, but Michael wants to have the kind of physical relationship he's had in the past, and Leesie is dead set against it because of her religious beliefs. Their relationship struggles along as they try and find a way to reconcile their very different views while falling pretty hard in love.
Taken By Storm is written mostly in first person from Michael's point of view (with each chapter prefaced with a dive log opener (something I found a little gimmicky and not totally necessary)). The rest of the book is instant messages between Michael and Leesie and Leesie and another friend, as well as a number of poems written by Leesie. Poems that, shockingly, didn't make me want to claw my eyes out. Hallelujah!
I thought the parts of the book dealing with Leesie's religious views were very straight-forward and not at all preachy. I can't think of the last book I read where religion was a major relationship factor, and I thought this book did an excellent job of fairly presenting both of their feelings on the matter and what various decisions would mean for either of them. I found myself deeply sympathetic to both of them.
Even more impressive, I thought that the relationship and chemistry between them was very plausible, rather than seeming like a relationship forced by the author so she could manipulate their reactions, feelings, and the eventual outcome. It seemed perfectly reasonable to me that they would fall in love and that they would find, despite their many differences, a kindred spirit in each other. And these were not flat characters – no tough, grief-stricken surfer dude versus the upright Mormon girl – they both had a lot of depth to them, far more than the simple labels they've been given by their classmates.
I had absolutely no idea how Taken By Storm was going to end – it seemed like there were a multitude of options, but none of them an easy or predictable one. I was happy with the way it ended up, though, and that's not something I was sure I'd be able to say.
This book also has a very nice trailer, if you're interested in such things.
************************************
Other reviews of this book:
YA Reads
The Compulsive Reader
Addicted to Books