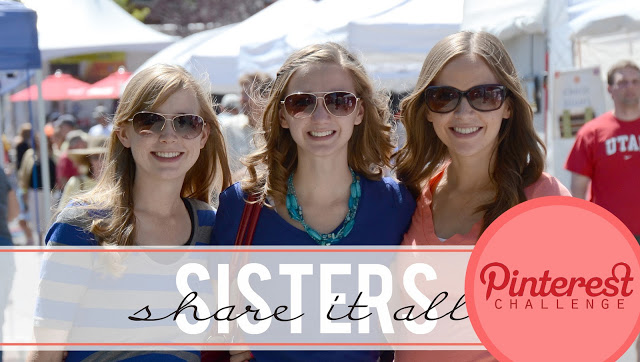 Like pretty much everyone I know, my sisters and I are big fans of Pinterest. And yet, sometimes it's easy to get carried away with the pinning and forget to actually DO some of those things you pinned.
So for this round of Sisters Share It All, we're each picking six things from our Pinterest boards to do over the next six weeks until I'm hosting again.
And if you'd like to join, we'd love to have you play along! Just pick six things from your boards, write a post about what you'll be doing, share it in the link-up below, and then write about them as you go or write a final post in April (or a combo of the two. . .which is probably what I'll be doing).
If you'd like a button to use in your posts, you can just grab the HTML code from the box below: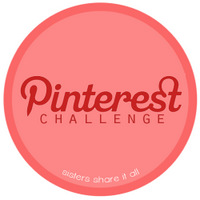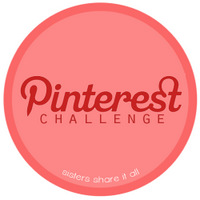 Here are the six things I picked: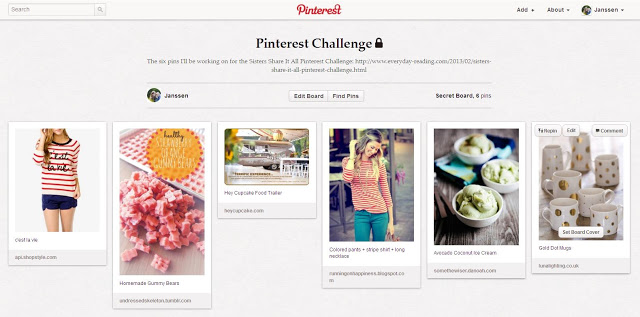 Words on a Striped Shirt. This is the first fabric painting I've ever done that doesn't involve puff paints. Hold me.
Homemade Gummy Bears. I think Ella will die of happiness.
Hey Cupcake! This is a ridiculously popular food truck in Austin, but in six years, I've never gone. Time to remedy that.
Stripes and colored pants. This was one of the very first things I pinned when I joined Pinterest and I'm finally going to recreate this outfit. Especially now that I own multiple pairs of colored pants from Old Navy (how can you resist when you have a gift card AND they are on sale for $8 a pair? You cannot).
Avocado Coconut Ice Cream. Pretty sure Bart (Sir Only-Mint-or-Cookie-Dough-Ice-Cream) will NOT die of happiness. But I probably will.
Gold Dot Mugs. To be perfectly honest, I'm tempted to buy a set of white mugs from IKEA (so cheap! So pretty!) but I have an unloved set of black mugs in a high cupboard that I will use instead.
I'm so looking forward to seeing what Merrick and Landen picked to work on over the next six weeks!
document.write('