We are big-time magazine lovers in this house – almost every year, my parents gets my girls' each their own magazine subscription for their birthday and it's a joyous day when those arrive in the mailbox!
I remember the same excitement as a child (and to be honest, I still feel that excited as an adult when my own magazine subscriptions arrive).
Magazines are also such a great reading tool for kids.
For a child that is intimidated by longer books, a magazine is a great way to practice functional reading.
And your child may not be interested in reading a novel, but they might be pumped about a comic strip over a couple of pages.
Anyway, this is a long way to say . . . I love magazines.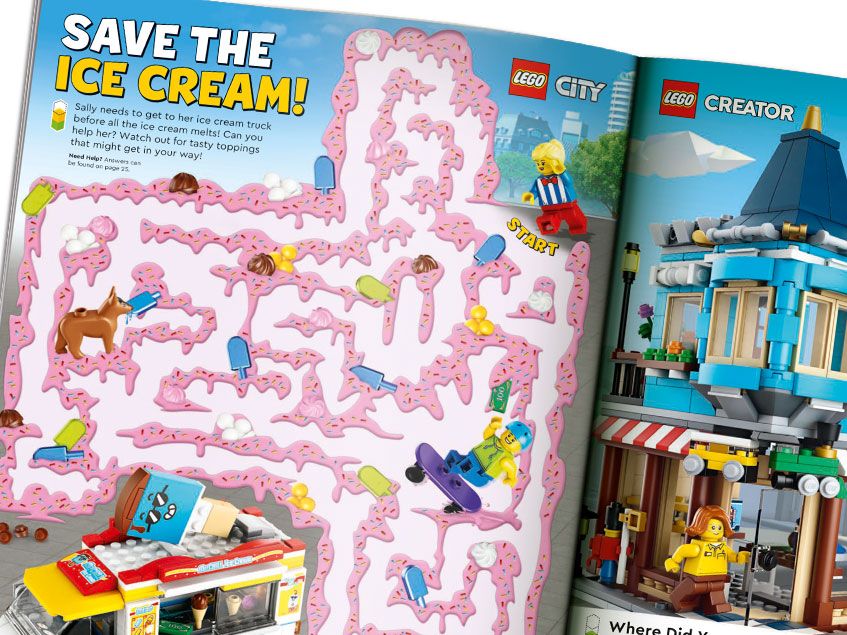 HOT DEAL: Lego Magazine for FREE (no shipping!)
And what I love even more? A FREE magazine.
Right now, you can grab a subscription to the LEGO magazine for completely free.
Like totally, absolutely, 100% free.
No shipping, no credit card information, no nothing.
Just a fun, free quarterly magazine packed with activities, comic strips, ideas for LEGO building and lots more.
Also, if you have more than one child, I highly suggest you get one LEGO magazine for each child – it's really nice for everyone to have their own to read at their own pace and to be able to do the activities in the magazine without ruining it for another sibling.
I mean, when it's free, why not?
You can grab a free subscription here – you won't regret it!