I've been reading Say Yes for years (back when it was Say Yes to Hoboken!).
Liz does beautiful and simple DIY projects (I'm especially in love with these hand-printed tea cloths), has the most gorgeous home (and it doesn't make me feel discouraged about my own house), and her Sites and Bites series makes me want to visit San Francisco tomorrow.
Also, this grilled peach pizza? It's fantastic.
Then, I met Erica a couple of years ago and discovered that she and Liz were sisters-in-law. So obviously, I felt like I basically knew Liz.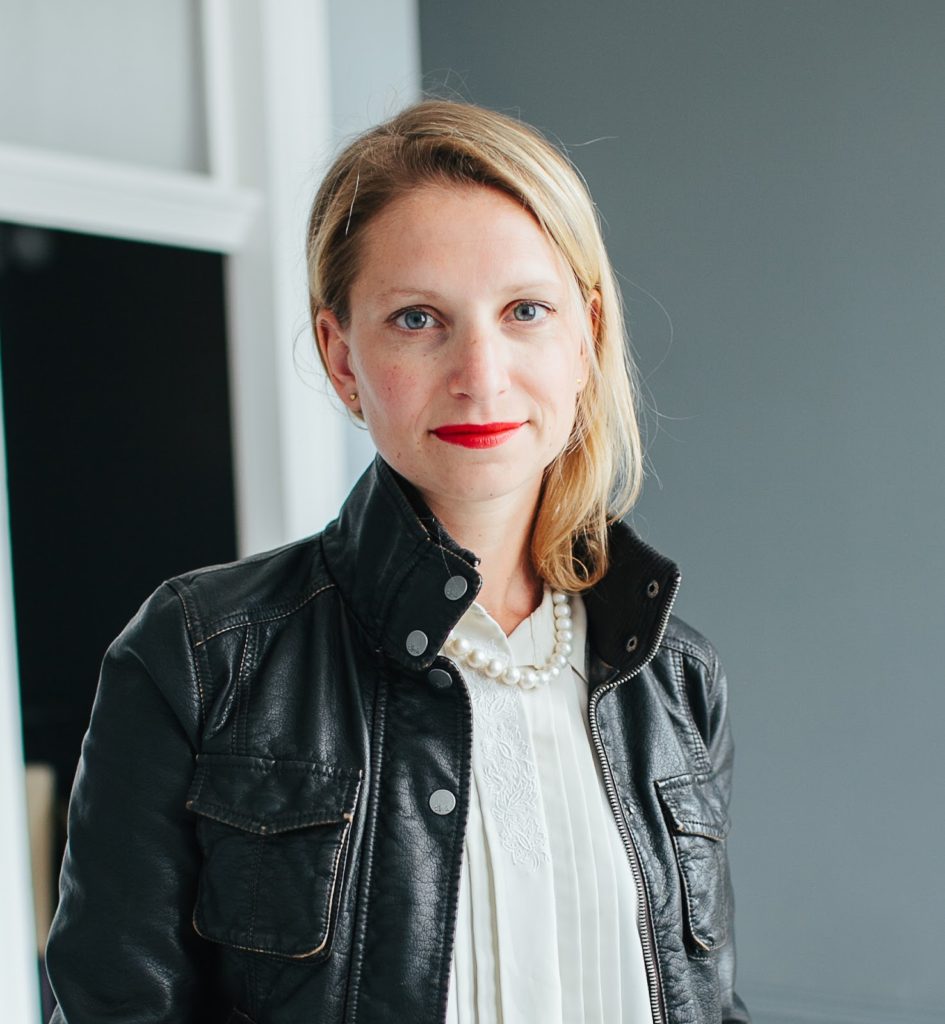 It goes without saying that I was delighted when she shared some of her favorite (and not favorite) books (also, the idea of an upstairs attic room? Pretty much my dream childhood, right there):
I grew up devouring every imaginative and heartwarming fiction book by Roald Dahl and plowing through the Anne of Green Gables series in my upstairs attic room into the wee hours of the night, but now I find myself drawn to fascinating non-fictions. I've become so crazed about efficiency as an adult that I've convinced myself I should be using my small and precious reading time to shine some light on real intriguing topics and humans and experiences.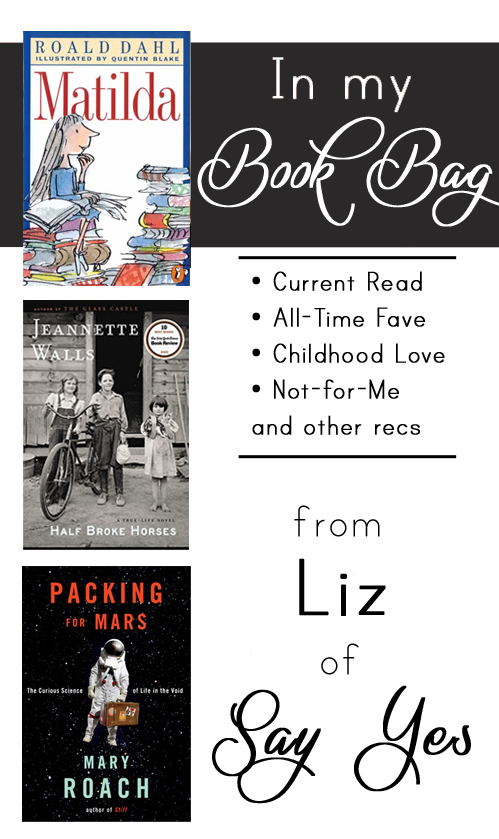 Childhood Favorite: Matilda. I absolutely loved everything by Roald Dahl. So imaginative and exciting.


Currently Reading: Half Broke Horses by Jeannette Walls. Meh. Her first novel was better. Looking forward to finishing it and starting Freedom, also sitting on my bedside table by Jonathan Franzen


Comfort Reading: Maybe something fuzzy like Anne of Green Gables series. Nothing like a little nostalgia for a rainy Saturday afternoon under the comforter.


A Book Everyone Else Seemed to Love, But I Didn't Finish: I don't finish a lot of books actually, I get so impatient about 3/4ths of the way through and excited about the next one. Twilight was one of those books I wanted to like the but writing was so terrible, I couldn't get through it!
A Book on My To-Read List: Both Packing for Mars by Mary Roach and her other book, Gulp (I love fascinating non fictions).


Book I'm Most Likely to Recommend to Someone Else: Something touching and reflective of the universal human struggle and experience like Peace like a River bt Leif Enger or a fascinating nonfiction like The Immortal Life of Henrietta Lacks.

Thanks, Liz!
P.S. You can check out other posts in this series here!