It might seem a stretch to call a chocolate smoothie a "smoothie." Shouldn't it be a milkshake instead?
But this chocolate peanut butter smootie actually does manage to be reasonably healthy.
Also, whenever I have a milkshake, I think "Why am I even drinking this? I'd rather just eat a bowl of ice cream, if I'm going to consume this much ice cream. I like ice cream MORE than a milkshake."
Whereas, I definitely don't enjoy a spoonful of peanut butter more than I enjoy this smoothie (although I do enjoy a spoonful of peanut butter, let's be honest).
Ella asks on a daily basis if we can make this. So two thumbs up from the toddler department. And the mama department.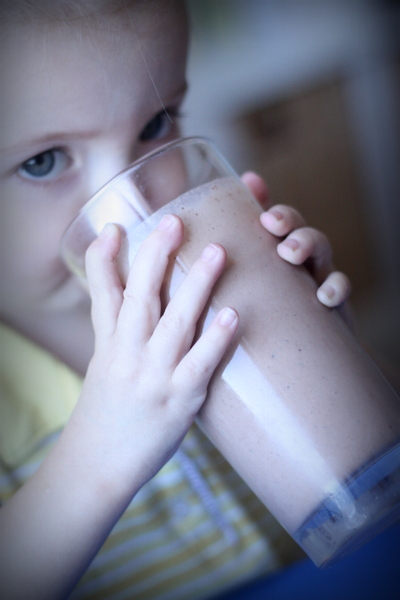 healthy chocolate peanut butter smoothie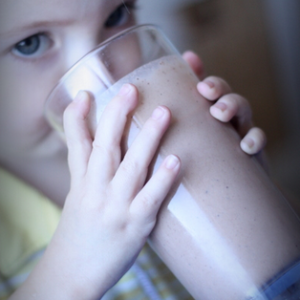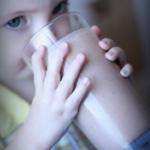 Chocolate Peanut Butter Smoothie
Although chocolate doesn't typcially scream healthy, this smoothie actually does check off some of my healthy boxes.
Servings
2
or 1 large serving
Ingredients
2/3

cup

coconut milk

frozen into ice cubes

1/2

a large frozen ripe banana

or 1 small frozen banana

1

cup

plain or Greek yogurt

preferably full-fat

2

T

creamy peanut butter

2

T

cocoa powder

not the baking kind, but the kind you make hot chocolate with

1

T

chocolate nibs or chocolate chips

optional

1/4 - 1/2

cup

coconut milk or regular milk
Instructions
Place all ingredients in the blender except for the coconut or regular milk. Start the blender and slowly add as much of the milk as you need. I try to add as little as possible so that my smoothie is really thick (I like it to be just thinner than a Wendy's Frosty). Blend until smooth.

Drink up!