I cannot believe July is almost over!
Before I share the book deals with you, there are two audiobook deals that are ending that I do NOT want you to miss:
Okay! Now onto the normal book deals!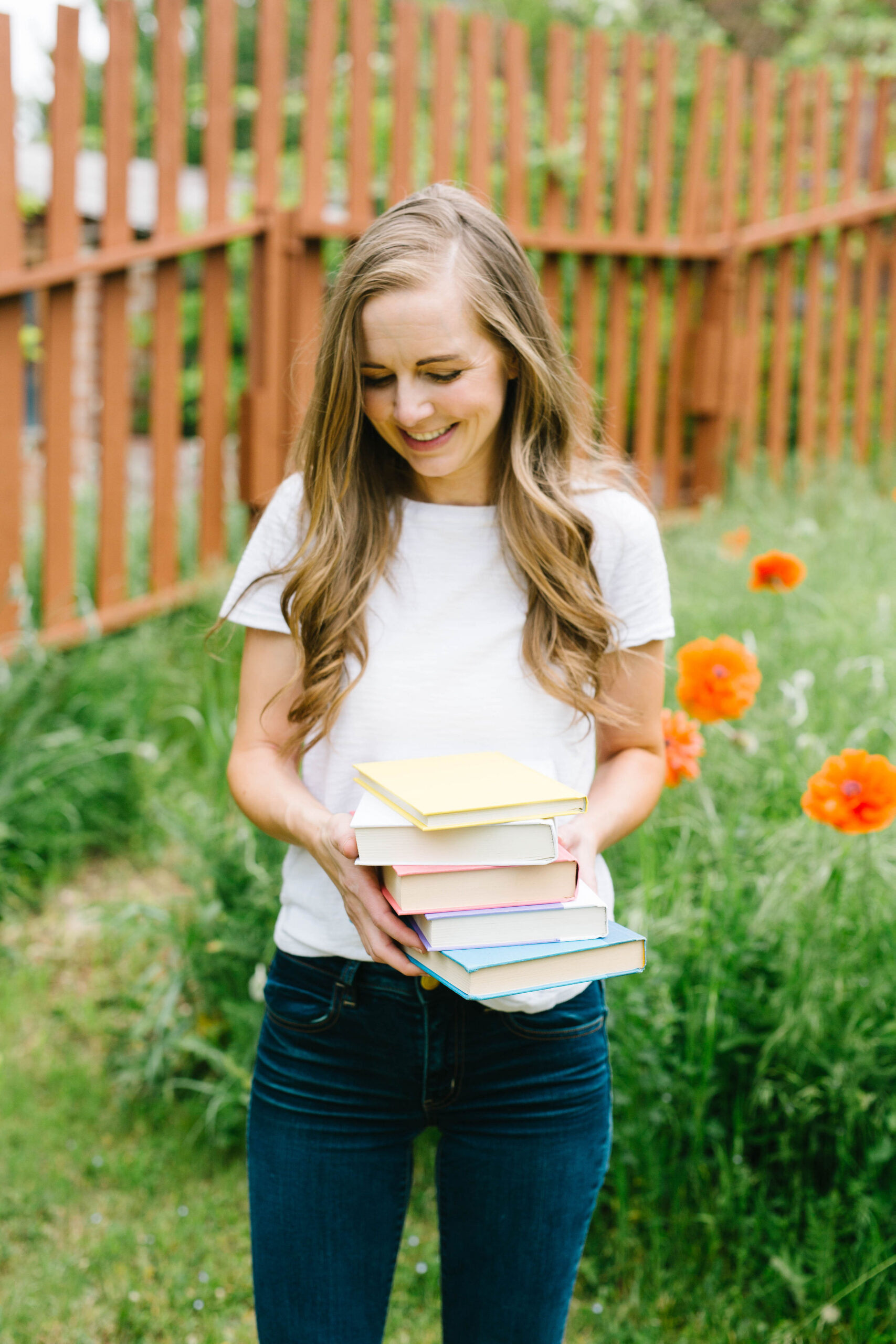 Summer Book Deals for July
This Time Tomorrow by Emma Straub – audiobook
I listened to and loved this story about a woman who in her late thirties goes to sleep and mysteriously wakes up on the morning of her 16th birthday, back in the 90s. There are wonderful and terrible things about this, but the most important thing is that her beloved father, who is slipping away in the present, is young and healthy in this alternate past. 

Nickel and Dimed: On (Not) Getting By in America by Barbara Ehrenreich – ebook
This was one of the earliest books I read after I started my blog (you can read my review of it here!) and even though it's been 15+ years since I read it, I still think about it ALL THE TIME. It's such a fascinating and sobering look at trying to make it on a minimum wage job in America. 

One of Us is Lying by Karen M. McManus – ebook
This young adult novel is about five students who get stuck in detention together and one of them dies. The one who dies ran a gossip site about his classmates at the school and the other four were all scheduled to have stories about them go up the following day. Which means all of them had motive. I couldn't put this one down!
Kiki's Delivery Service by Eiko Kadono – audiobook
Grab this one and save it for a fun October family listen! Kiki is a half-witch and when she turns thirteen, she can't wait to fulfill her witch destiny by choosing a new town to live in for a year. She can't wait to use her powers to bring delight to the people of her new home but it turns out that it's trickier than she expected to get a new place to accept a witch among them.
Nora Goes Off Script by Annabel Monaghan – audiobook
This is such a fun summer listen, especially if you like books like Emily Henry's (although this is less steamy than her books). When Nora's script gets picked up for a romantic comedy and then the incredibly popular leading man ends up staying at her house during shooting. . . well, things are going to go off-script. I loved this one.

Platonic: How the Science of Attachment Can Help You Make–and Keep–Friends by Marisa G. Franco, PhD – audiobook 
I've been meaning to read this book FOREVER (I've very interested in adult friendships!) and so many people have recommended it to me. Seeing it on sale here was just the push I need to finally grab a copy!