If you've read Merrick's blog, you know she's a pretty brilliant seamstress.
Fortunately, she's not the only one in the family with sewing skills. I too can take something ordinary and make it almost unrecognizable.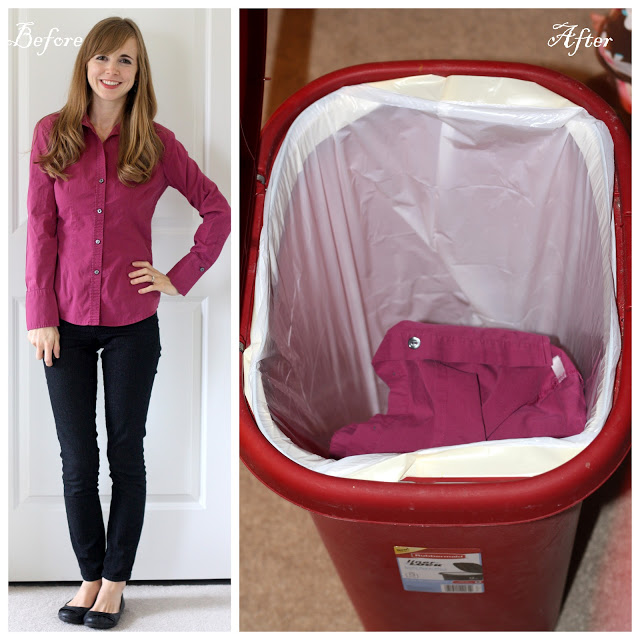 Or, this might be why my local Old Navy is in no danger of going out of business soon.
I expect this refashion will be taking Pinterest by storm in no time at all. After all, practically anyone could do it.