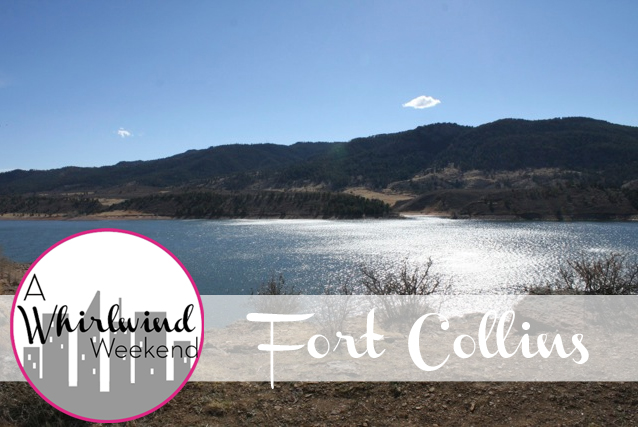 1. I'd take you out for brunch at Cafe Vino,
which is where my husband and I had our first date. You can order
whatever you want, but I'd strongly recommend the Chef's Daily Benedict,
and their bottomless peach or orange mimosas. Or we could go to The Silver Grill, which has been around since 1933, for their gigantic
cinnamon rolls.
2. It's famous for a reason! You shouldn't miss
The Avery House, which was built in 1879 and was the family home of
Franklin and Sara Avery and their three children. The home was build of
sandstone from local quarries and includes a carriage house, large yard,
gazebo, and fountain. The Avery House is located on Mountain Avenue in
Old Town Fort Collins, and serves as a museum honoring life at the turn
of the 20th century.
3. Calories
don't count on vacation, so we'll stop in and grab a treat at The Chocolate Cafe. One of their best desserts is the Trifecta which is a
layer dessert, the bottom layer being a cake like chocolate, followed by
a bittersweet chocolate mousse, and then topped with a white chocolate
mousse.
4. The weather is
perfect and getting outdoors is a must. We'll take advantage of the
gorgeous day at Horsetooth Reservoir. There we could swim in the cold
water or hike around and over the mountain to get a good view of the
Fort Collins cityscape. We would watch the sun go down and the lights
come up over the city as well.
5. You're so fortunate to have a
Fort Collins insider showing you around. The locals would stone me if I
didn't show you Beau Jo's Pizza because it is located in the old bank,
they even kept the vault.
6. You didn't ask, but I'll tell you
anyway that a trip to Fort Collins wouldn't be complete without visiting
City Park, especially in the summer. It's a great place if you have
kids; as there is a giant playground, a train for the kids to ride, the
public outdoor pool with lots of fun water features, and paddle boats on
the lake.
Want to share your city?
Email Me!