We are just hitting a magical stage where all three girls can sit through picture books at the same time (even a few weeks ago, Star was likely to flip out halfway through anything longer than a board book or try to rip the pages or just be so wiggly that it wasn't fun at all).
Plus, all the fall releases are pouring in, and I'm starting to feel more human again now that I'm firmly into the second trimester, and it's just been a delightful reading time at our house.
Here are a few picture book recommendations that have been on repeat in September:

8 picture book recommendations for a fall day
The Lion Inside by Rachel Bright, illustrated by Jim Field
The best part of this book, to be honest, is hearing Star ROOOOOAAAAAAAR as loudly as she can at the appropriate places in the book, but even if you don't have a curly-haired toddler who thinks she's the king of the jungle, it's still a delightful book about a little mouse who is so tiny that he spends his life getting overlooked, stepped on, and generally ignored. He'd like to be like the lion, who's always the center of attention. So he cooks up a plan to convince the lion to teach him to roar, with the hopes he won't get himself eaten in the process. The rhyming text is clever and catchy, and the illustrations are perfect, with several full-page spreads that really leap off the page, thanks to bright colors and lots of white space.
The Cookie Fiasco by Mo Willems and Dan Santat
I'm part of a paid ambassadorship for Mo Willems this year (you're probably thinking, "does Mo Willems really need any ambassadors?" and the same thought crossed my mind when they approached me back in the spring, but I wasn't about to say no), and this book is part of the new Elephant and Piggie Like Reading! series. In each title, written and illustrated by a different author, Elephant and Piggie (still done by Mo Willems) introduce the story and then make some brief hilarious commentary at the end of the book. They've picked some really high-profile authors and illustrators (Dan Santat won the Caldecott for The Adventures of Beekle: The Unimaginary Friend last year) and it's a great way to introduce your Elephant and Piggie loving child to a whole new range of other great books. The other book in the series so far is We Are Growing, and we've read them both dozens of times in the last few weeks.


Zen Ghosts by Jon J. Muth
I've been hearing about Zen Shorts for nearly a decade (it snagged a Caldecott Honor), but for some reason, I was never as taken by it as others seem to be. But then I checked out Zen Ghosts when I was researching Halloween books, and this one delighted me. It's Halloween-based, but . . . only kind of (if that's not the kind of brilliant, clear description that's going to take me straight onto major award committees, I don't know what is). Anyway, definitely one to check out this fall, with the expectation that it's definitely a little on the leave-you-hanging side. Also, it might be time to go give Zen Shorts another try.
Water Is Water: A Book About the Water Cycle by Miranda Paul, illustrated by Jason Chin
I've read my share of water cycle books in my time, but this is one of the best. It's so simply explained in everyday terms and situations and the illustrations just blow me away. I took a photo of one page for Instagram, but it was seriously so hard to pick just ONE page.


Panda and Polar Bear by Matthew J. Baek
This was probably our most read library books this summer. When a polar bear cub tumbles down a cliff into some mud, he's discovered by a panda who thinks this black and white bear must be another panda. And the two of them become fast friends, until the panda asks about snow and the polar bear starts to feel terribly homesick, but doesn't know how he'll ever get home. It's so sweet and has a fun little twist of an ending.


Yaks yak : Animal Word Pairs by Linda Sue Park and Jennifer Black Reinhardt
Linda Sue Park's book Mung Mung has been a favorite with all three of our girls, who love the animal sounds in different languages, so when I saw this one, I knew it'd be an instant hit with Ella, who is just starting to understand puns and enjoy simple ones. Just from the title, you can guess how the book goes – apes ape, slugs slug, etc – and it's a fun introduction to the joys and quirks of the English language. And even if your child is too young to get the jokes, the illustrations are high-energy, and you'll get a little giggle out of the puns.


Return by Aaron Becker
I have loved this trilogy since the first one, Journey, came out more than three years ago (in fact, it's one of the few picture books that has ever gotten a dedicated post on my blog). I was so delighted to see the final book come out this summer and my girls and I spent ages poring over the details on each page. In this one, the same little girl is still looking for someone to play with her, and when her dad brushes her off, she heads to her room to enter her enchanted world, and he comes in and discovers the door to that magical land left open and follows her in. Where, of course, things immediately become fraught with danger.


The Bear and the Piano by David Litchfield
This is kind of like no other book I've ever seen. The illustrations are truly breathtaking and the story has a very mystical feel to it. A bear, wandering through the forest, happens on a piano. How it got there is never explained, but after making some ear-splitting screeches during early attempts, the bear learns to play and his bear friends quickly begin gathering to hear his performances. Eventually, however, the bear leaves the forest to pursue a piano career in the big city. Until the call of his old home draws him back to the forest and his friends. I may have possibly gotten a bit teary at the end of this one.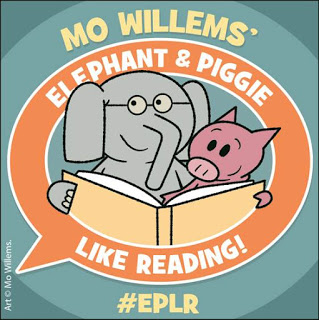 And if you'd like a printable copy of this list that you can take to your library or screenshot on your phone for easy access, just pop in your email address below and it'll come right to your inbox!
P.S. Looking for more picture book recommendations? Check out my previous book posts or follow along on Instagram where I share daily picture book recommendations!
if you liked this post about picture book recommendations, you might also like these posts: