I cannot believe summer is coming to an end! (Bart tells me that the end of summer is when the warm weather is gone, not when school starts up again, so we still have some summer left).
I've made virtually no progress on my personal summer reading list (you can see what books I was hoping to read this summer here!) but I have been enjoying my reading life, so I'm calling it a win!
Here's what I'm reading right now!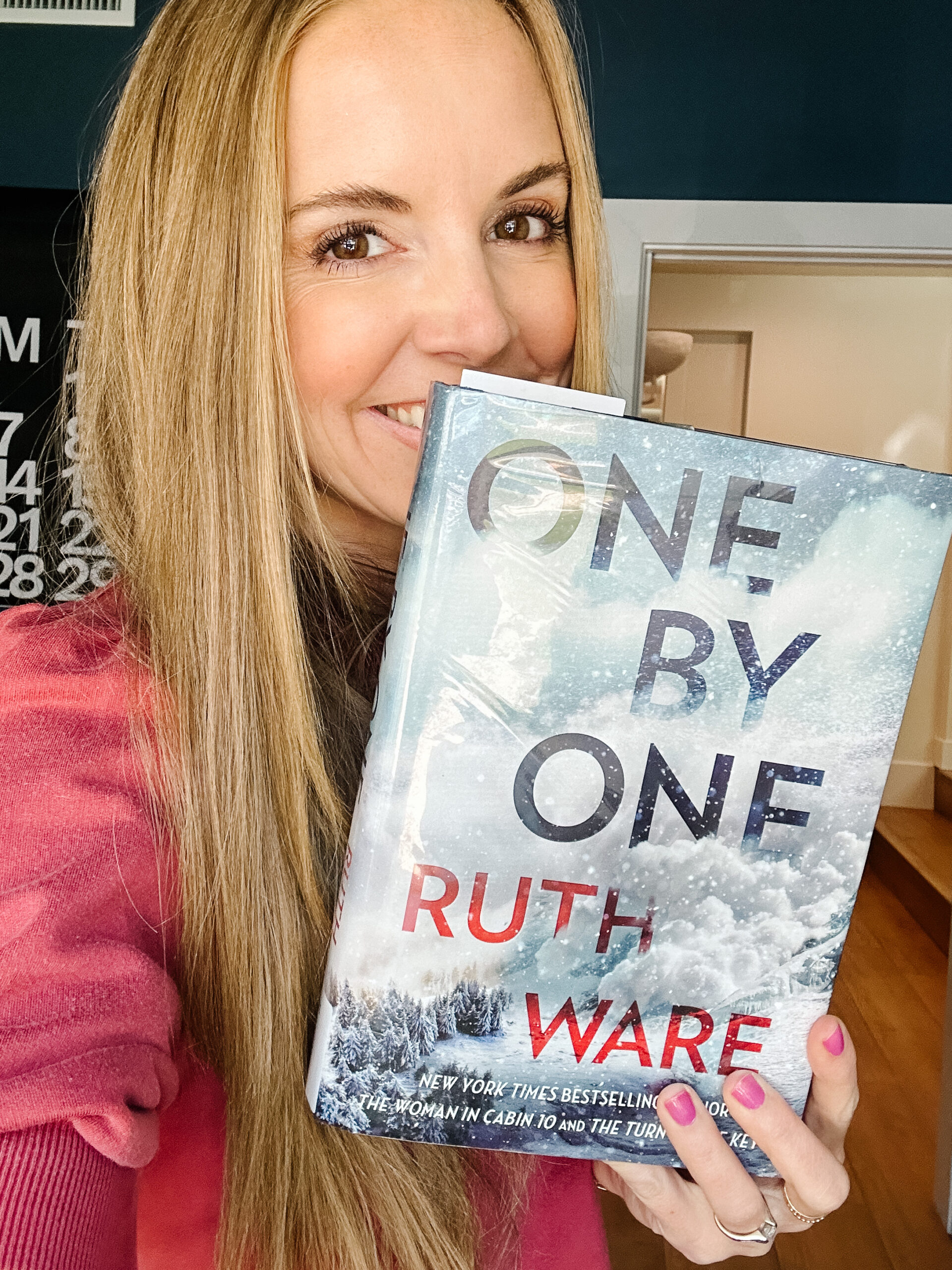 One by One by Ruth Ware
I have been on a Ruth Ware kick (this is the third of her books I've read in the last couple of weeks) – I might accidentally read her whole backlist this fall! Her books are all mystery/thrillers and this one is about a tech startup that hosts an executive retreat at a chalet in the alps. Things are tense when they get there (some of the team wants to take a buyout while others want to keep going until they can cash out with a public IPO) and only get worse as the weather takes a dangerous turn and an avalanche traps them all in the chalet. And then when people start dying? Well. . . now things are really getting intense. This is the first of her books that has really given me the creeps but I'm loving it.
The Greatest Kid in the World by John David Anderson
This is the book I'm reading aloud to my girls right now (we've missed SO MANY nights of reading this summer, so it feels good to be getting back into a groove as we get ready for school to start this week) and this is a fun one so far about a boy who is constantly getting into trouble. He's shocked (and so is his mom!) when he's nominated as one of five finalists for the greatest kid in the world. He's sure there has been a mistake but the $10,000 prize money would REALLY help his family.
The Doughnut Fix by Jessie Janowitz

This book is included on Audible Plus, so the girls and I have been listening to it in the car – it's a fun one about a family that moves out of NYC and to the middle of nowhere for financial reasons. With a few months to burn before school starts, the main boy decides to try his hand at making the famous doughnuts that used to be sold in town but no longer are available. We've all been really enjoying it so far!
Cinder by Marissa Meyer
This is the August book for Everyday Reading Book Club and I've been looking forward to reading it all year long! This retelling of Cinderella is a massive fan favorite – check out the comments on this post. It's also included on Kindle Unlimited, so you can read for free if you have a membership or trial!
And here's what my team is reading right now!
analese
Hello Beautiful by Ann Napolitano
I RARELY purchase books, except the one time a year when we go to my husband's family cabin and then I typically treat myself to a couple of books before we go. Hello Beautiful's hold lines are months and months long at my library, so I thought this would be a great opportunity to read it! (Side note: Target had a 30% off sticker blocking the Oprah's Book Club logo and I was a little disappointed after seeing it. I don't typically like the books on her lists, but I did enjoy this one!).
William's life is not typical. While his mother was giving birth to him at the hospital, his little sister gets sick at home and dies shortly after they get home. His parents blame William and never get over it, leaving him to live a childhood full of isolation. He has never felt love until he meets the Padavano sisters in college. Not only does his whole world change, but so do all four Padavano sisters.
Jennifer
The Reunion by Kayla Olson
I just finished this book last week while we were on a little camping/fishing trip and it was the perfect book to read while waiting for the fish to bite. This book was suggested in the comments on Janssen's Book Lovers #janssenreadalikes instagram post. Liv Latimer became famous as a teenager on a popular TV sitcom. She handled her fame with grace, even through the tragedy of losing her father and being betrayed by her costar, best friend and secret crush Ransom Joel. This book takes place fifteen years after her rise to fame during the filming of a reunion episode with the original cast. She quickly discovers that her chemistry with Ransom still very much exists and its something she doesn't want to lose again.
Kelsey
Lady Tan's Circle of Women by Lisa See
This historical novel set in 15th-century China was so interesting! It follows Tan, born into an elite family, who was expected to act like a proper wife after an arranged marriage. But coming from a long line of doctors, she dove into the world of medicine and was determined to become a doctor (at the time there were only a few female doctors in China). I loved reading about the cultural perceptions of health, medicine, especially woman-specific healthcare and childbearing/birth during this time in history.
if you liked this post about what we are currently reading, you might also like these other posts: