I felt like I only looked vaguely pregnant when we left on vacation. Not so now!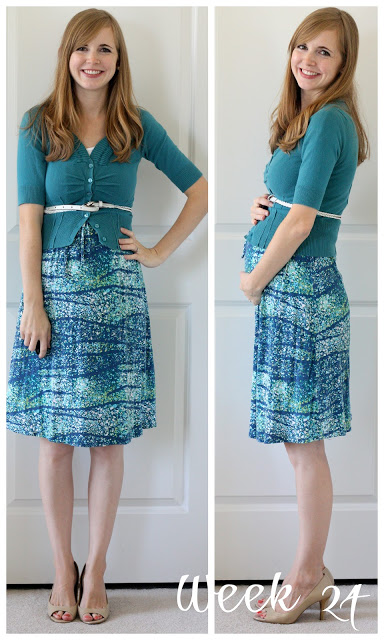 [Dress: Target, Sweater: Anthropologie, from
Landen
,
Belt: Target, Shoes: hand-me-down from my mom]
While we were gone, I was suddenly struck with the wild urge to get our house in order again (I'm guessing mostly nesting, with a side of living out of a suitcase for two weeks), and I have a lot of organizing and little projects in mind to work on over the next few months.
This is the part where you should get worried because I'm certain to foist poorly-taken photos of them on you between now and the end of November.
I mean, who WOULDN'T want to see before and after pictures of every closet and cabinet in my apartment? I cannot even fathom that such a person exists.