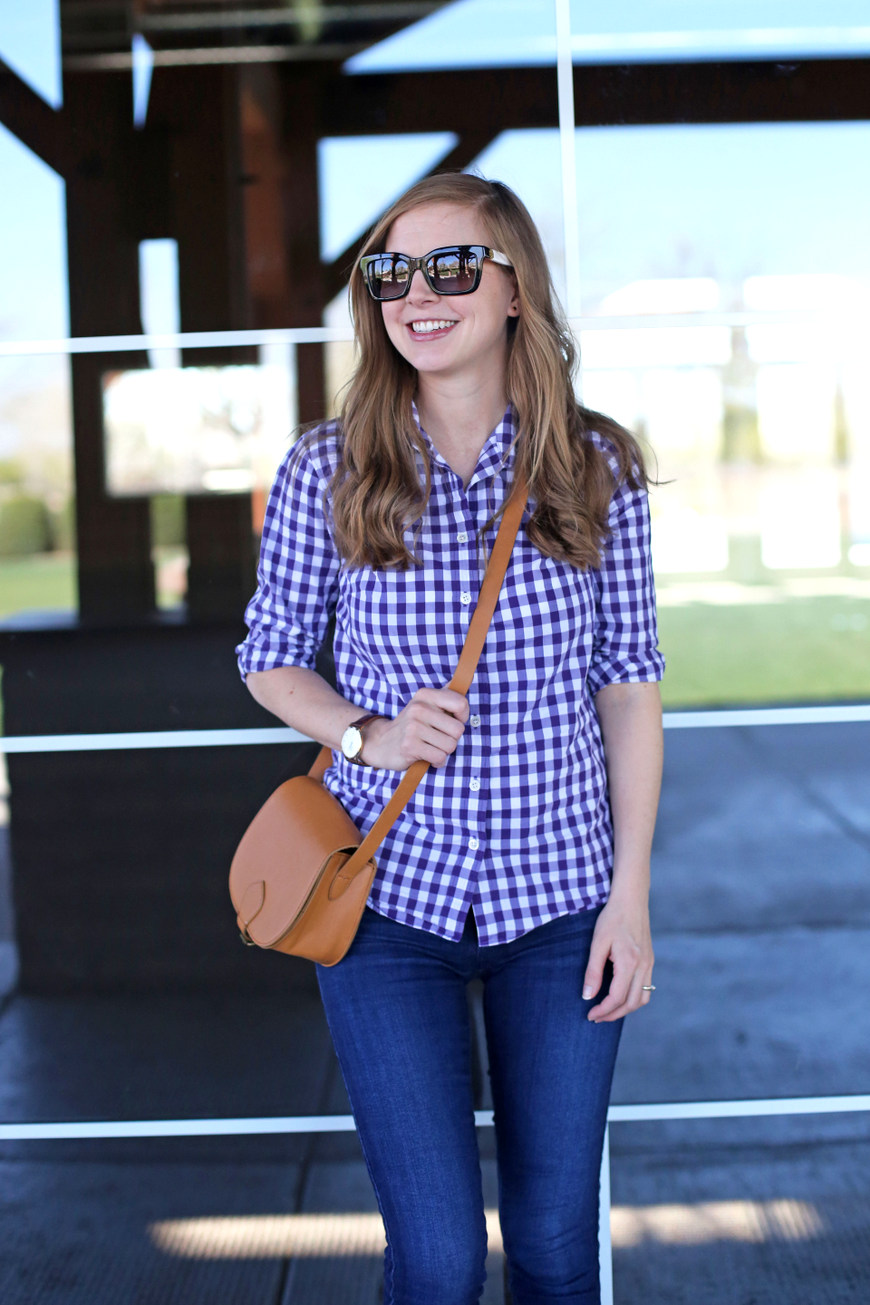 A few years ago, I wrote a little love letter to my sunglasses. They were a really nice Valentino pair and I loved them so much. Every time I put them on, I felt like a million bucks.
Then, in September, on my birthday of all days, I lost them. I'm still not quite sure what happened to them – if I left them at the restaurant or if they fell out of my purse or what – but it was a very unhappy occasion.
I wore a bunch of different pairs from my sunglasses subscription and also made do with my $5 Forever 21 aviators. I quickly remembered how cheap sunglasses scratch super easily and are super cloudy, and I missed my really nice pair on a daily basis.
Then a few weeks ago, Dittos discontinued their sunglasses subscription program and listed all their sunglasses at 50% off. With summer coming on strong, I figured it was finally the moment to spring for a new pair of sunglasses that I could wear every day.
I ended up going with this Tory Burch pair and I loved them from the moment they arrived. They are slightly more trendy than my Valentino pair was, and I love the contrast of the black front with the white sides. They fit perfectly (not too loose, and not too tight) and the lenses are blissfully sharp and clear. (Since everything was on such big sale, I ordered this pair too. I was tempted by these rose gold Karen Walkers, but decided two pairs of nice sunglasses was probably plenty).
For me, nothing's more of a workhorse in my closet than a good pair of sunglasses. I wear them every single day, any time I leave the house, and I love how a good pair makes any outfit look a little more put together, no matter how casual.
Even though I'm still sad about losing my Valentino sunglasses, I definitely feel like I got a ton of use out of them, since I wore them pretty much every day for two years. How many other items in my closet get that kind of wear?
Here's hoping that my new pairs don't walk off in the next two years.
 SHIRT • JEANS via ThredUp • SUNGLASSES • PURSE • WATCH • EARRINGS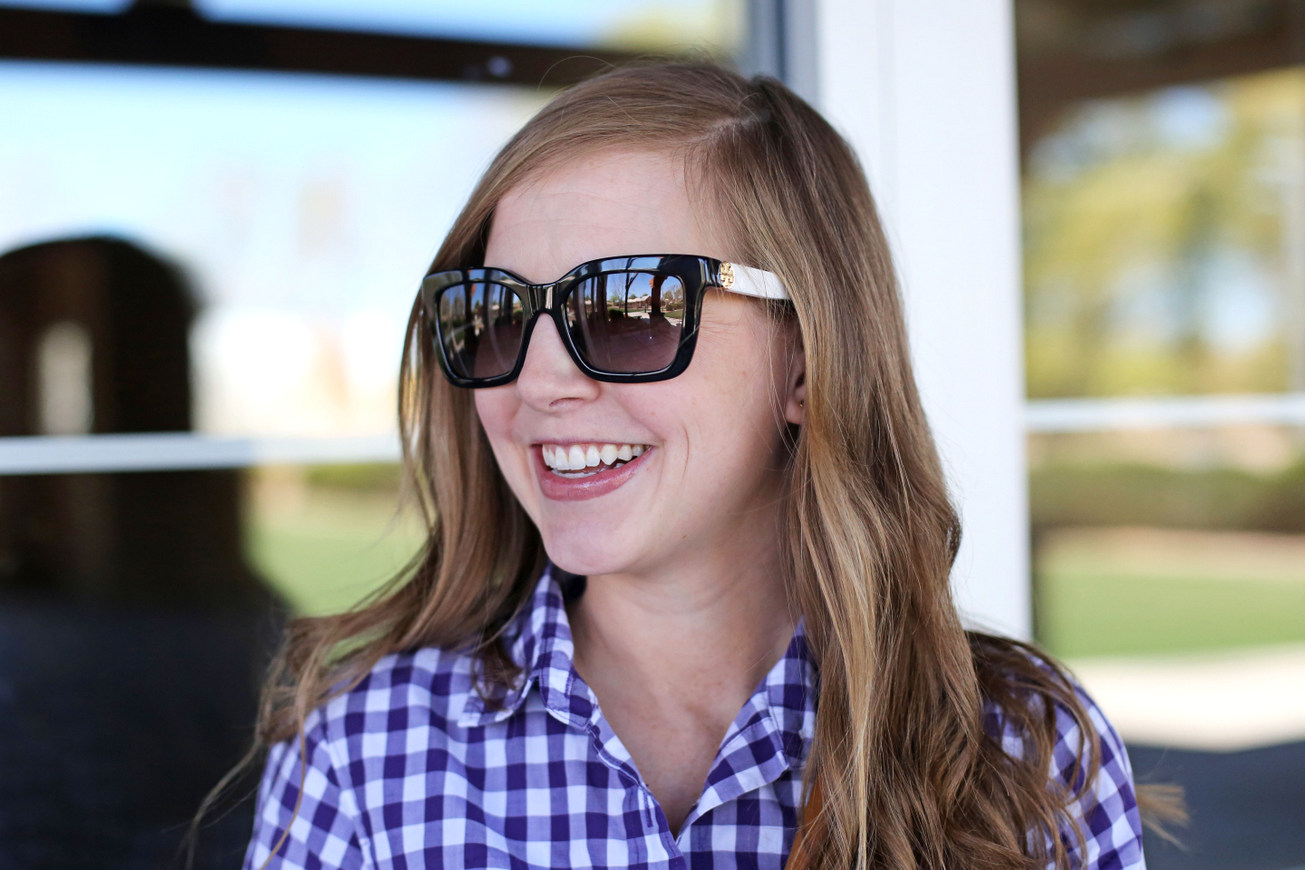 Check out what Merrick and Landen picked for their workhorses: