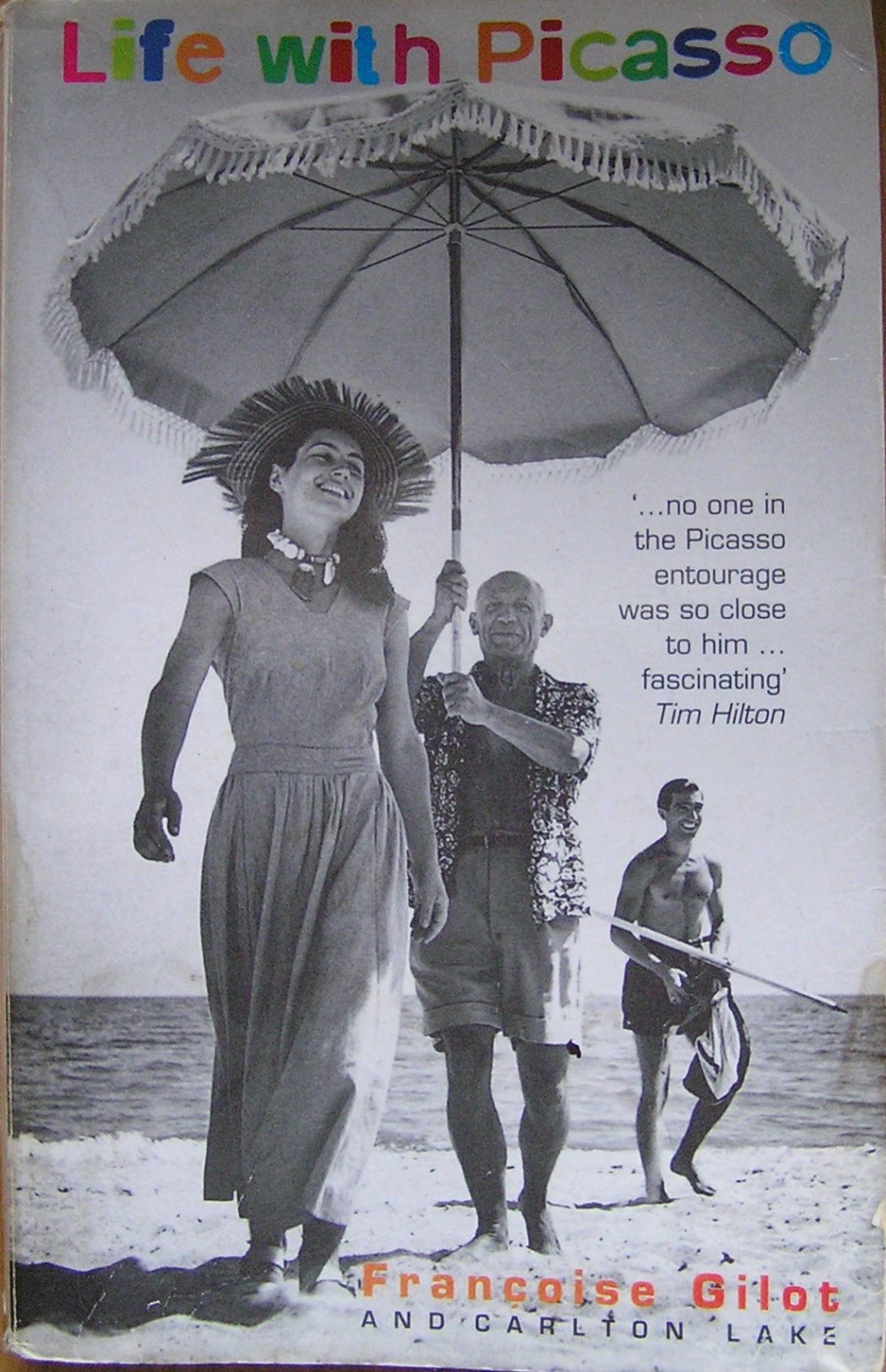 7 of 10: Life with Picasso would be better for someone really interested in art, but even for a total art idiot like me, it was fairly interesting.
I won't pretend I wasn't totally terrified when Ashley picked this book. I am. . . not really any art person. Illustration in children's books is as far as I go.
But then, when I finally got a copy of it and started reading it, I found myself thinking, "This is exactly why I started up 'Tell Me What To Read.'" I would never ever have picked up this book on my own, but I'm glad to have read it.
life with picasso by francoise gilot
It's written by Francoise Gilot, a woman about 30 years younger than Picasso, who lived and had two children with him over the space of ten years. She's an artist too, so she has a lot to say about his art and the work he was doing.
It's really an interesting look at his life as an older man, his personality, and the huge fame he reached during his lifetime.
Sadly, this book convinced me that Picasso was an unbelievable jerk. I started marking sections to quote here about all the mean, selfish things he did, but if I were to include them all, this post would be 100,000 words long. You'll have to take my word for it.
This book also made me break my not-really-a-rule rule and read the last section before I got there. I was just getting bored with all the discussion about weird sculptures he was doing and was ready for more about the actual people. Afterward, I went back and finished up the middle sections.
It's a little long and detailed, I think, to be something I'd recommend to everyone – there are easier ways to learn about Picasso's life and works, but if you were a major art enthusiast, it'd probably be worth your time.