. . . to make me happy.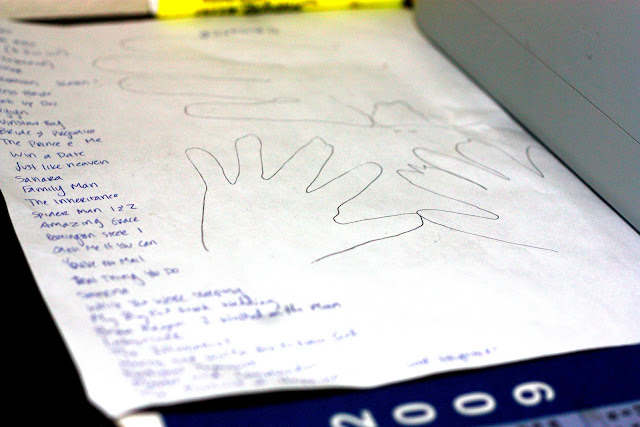 Just little hand tracings that magically appear every time Ella sees me with a pen and paper.
(By the way, the reason I was writing a list of all our DVDs is that when we moved from Boston, we chucked all our DVD cases and stuck the DVDs in a single large CD holder. And then when our neighbor wanted to borrow a movie last week, we didn't want it to get scratched, so we just gave him the whole case.
And of course that was the night their apartment was broken into (while he was asleep in the other room! Happily, his wife and baby were out of town) and the thieves nabbed our DVD collection along with their TV, DVD player, Xbox, and computer. So part of the insurance hassle for them was getting us to list all our DVDs that were in the case so we can be reimbursed. It's exciting times around these parts).