I don't like to stay up until midnight on New Year's Eve because starting the year tired and sleep-deprived is not really the way I want to welcome a new year (but then, I have a three-week-old baby, so I'm pretty much guaranteed to start the year with a touch of sleep-deprivation either way). Bart and I finished up the Christmas Eve sparkling cider last night at 10:30 and then headed to bed.
I'm excited for 2013, but 2012 was definitely a good year for our little family.
Of course, adding Ani was the best way to finish it off (oh, she is such a sweet little baby!)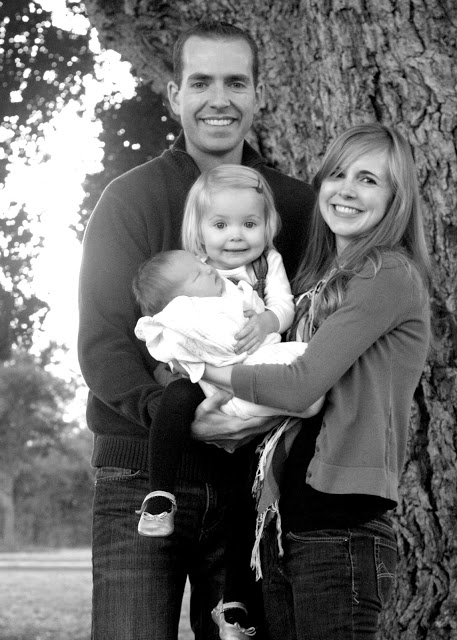 This is not the world's best picture, but I die over Ella's face
And we had some great trips, including our cruise in April, a couple of days in Houston, several weeks in Utah with my family and Bart's, a week in Seattle (which was my favorite trip of the year and restored my faith in traveling with children), and my trip to Portland with my mom.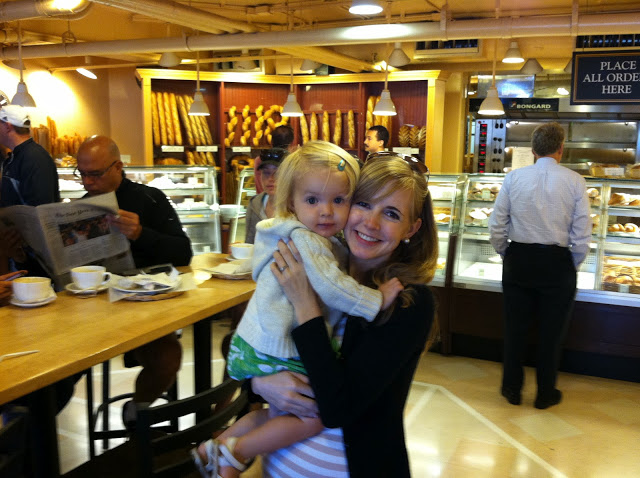 And I've been so happy with blogging this year – I've really enjoyed sharing more recipes, Sisters Share It All has been such a fun project with my two lovely sisters, I've loved focusing more on picture books than I have in the past, and joining Disney Baby. I also started contributing at Modern Parents, Messy Kids, and starting next week, I'll be writing at GoodLife Eats too.
Also, Bart and I have. . .watched quite a lot of television this year. We've worked our way through Sherlock, Downton Abbey, White Collar (one of my all-time favorite shows), Lie to Me, and Once Upon a Time. I maybe should be embarrassed about this, but I am not.
We've also eaten out more this year than we ever have before and tried quite a few new restaurants. We threw several really fun parties, and had people over fairly frequently for casual things.
I ran more than I probably ever have this year, slacked off on our CSA food (and ate way more sugar than I should have), spent too much time looking at my phone, and was grumpy far too often.
I played hundreds and hundreds of games of Bingo and Memory with Ella, discovered Instagram, and gave up on a ton of books.
I think it's easy to look at your day-to-day life and think it's pretty average and maybe a little mundane,  so its nice to look back and see that you did do some pretty fun things.
And now, bring on the new year!