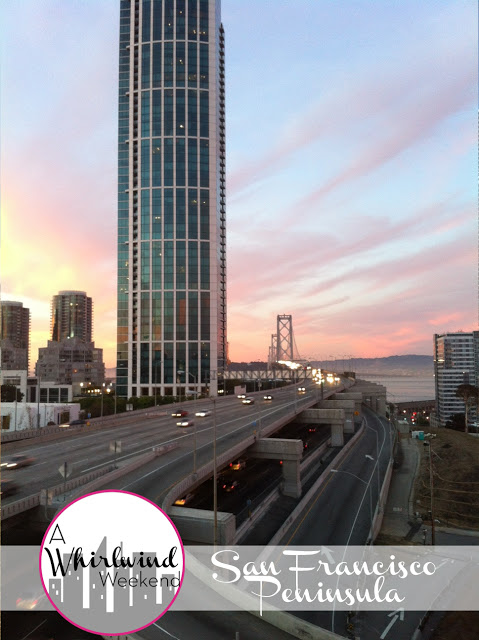 1.  I'd take you for dinner at
one of the many fantastic ethnic restaurants–easily one of the best
aspects of the Peninsula!  One thing I miss about my time in San Diego
is the excellent Mexican food available everywhere, but
El Grullense
fills that hole in my heart.  You can order whatever you want, but I'd
strongly recommend the carnitas tacos, with plenty of pico de gallo and
marinated spicy carrots from the salsa bar.  Or, branch out a little and
try something else–Korean, Israeli, Chinese, Thai, Indian.  At
SGD Tofu House
, I'd recommend either the dumpling tofu stew or the bibimbap (rice bowl).  At
Oren's Hummus Shop
, an always-packed Israeli cafe,  get the amazing hummus.  At
The Noodle Shop
, the XO fried fish and the hand-pulled chow mein.  At
Shana Thai
, try the green curry and pad see ew noodles. At Sitar, go with the buffet and make sure to eat plenty of naan.
2.  It's famous for a reason!  You shouldn't miss
Stanford University
.
Walk around and enjoy the sculpture gardens and the stunning Memorial
Church.  Wander for a while among the exhibits at the lovely (and free)
Cantor Art Museum
.
Catch an inexpensive or free sports game or, for a view of the whole
Bay Area, take the elevator up Hoover Tower to the observation deck.  If
it's a Sunday night, enjoy a free movie with Flicks.
3.  Calories don't count on vacation, so we'll stop in and grab a treat at
Fraiche Yogurt
in downtown Palo Alto.  Get the soy or chocolate (or both!) and top
with raspberry puree, handmade mochi, and wildflower honey.
4.
The weather is perfect, and getting outdoors is a must.  You can't
visit the Peninsula without taking advantage of the acres and acres of
natural preserves and hiking trails, and we'll take advantage of the
gorgeous day at
Windy Hill
.  Bring a camera.
6.
You didn't ask, but I'll tell you anyway that a trip to the Peninsula
wouldn't be complete without stocking up on some books for your flight
home.  The libraries here have pretty incredible book sales, so ask
around, and also check out the
Book-Go-Round
and
Feldman's
.