This post is sponsored by Guitar Center
I mentioned a couple of months ago that we'd signed up Ella for voice lessons at our local Guitar Center.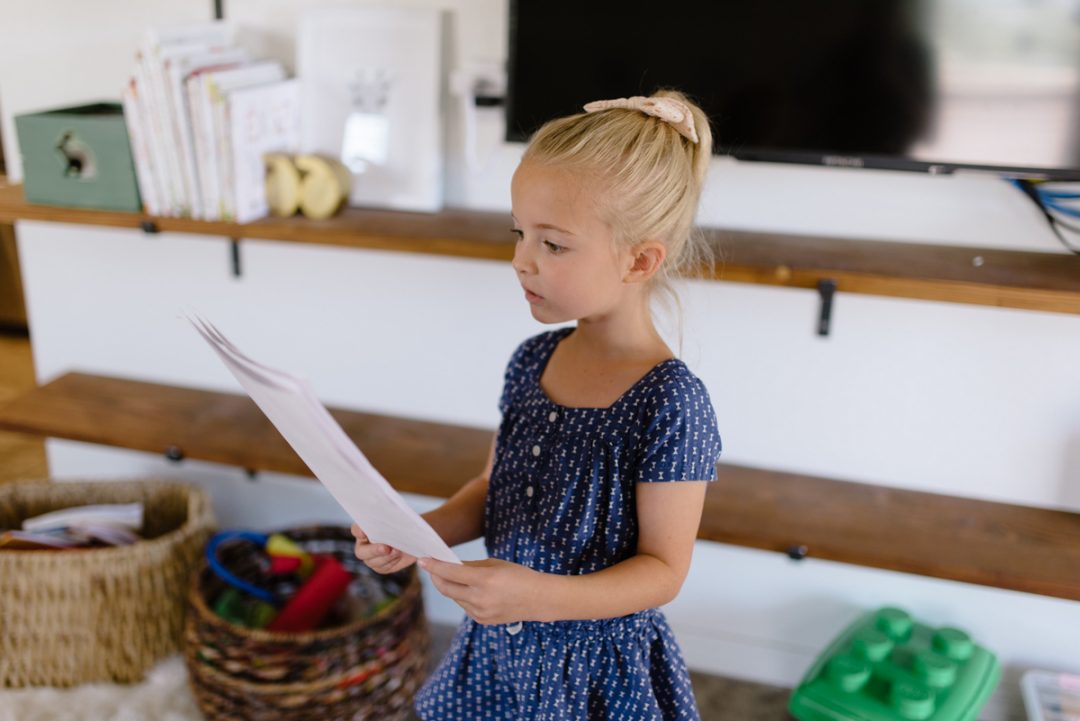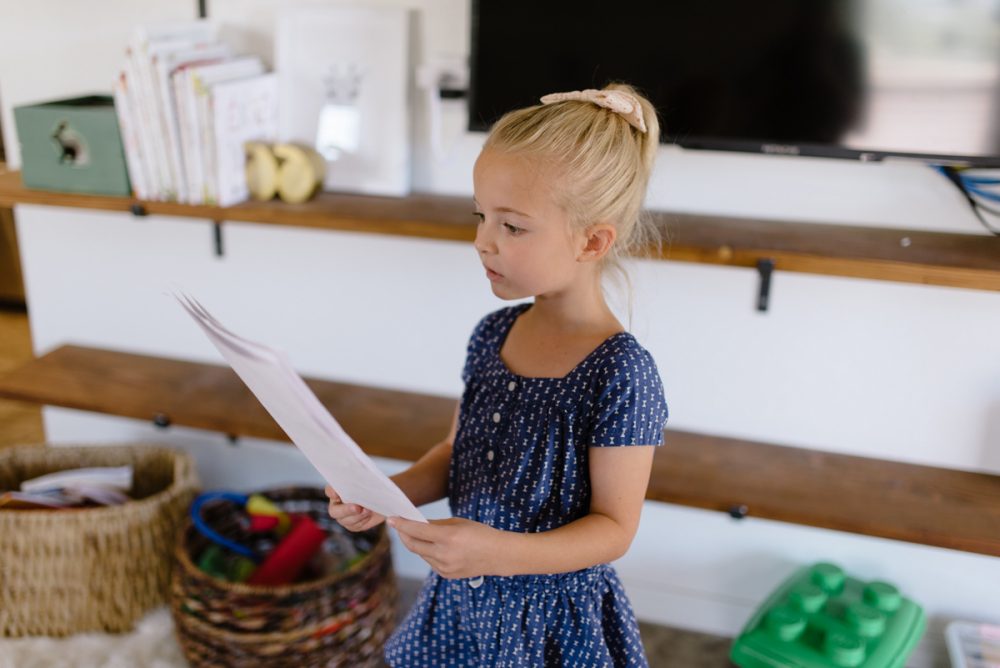 She's been going now for about six weeks, and you guys.
I basically cannot gush enough how about much we have LOVED this experience so far.
Bart had been casually researching voice lessons for Ella since the beginning of the year, but most of them were online and I really wanted voice lessons near me where she could attend in person and work with an actual instructor.
Guitar Center is actually one of the largest independent music educators in the U.S., which I didn't know before this, and now I feel like it's this hidden gem that I want to tell everyone about.
At the back of our local Guitar Center, there is a whole bank of practice rooms (I think ours has about 8 rooms) with a small waiting area with couches.
It's really fun to go each week for Ella's voice lessons and see students of all different ages, from young children to teenagers to adults, arriving or leaving for music lessons of all kinds, including piano, drums, electric guitar, and banjo (and that's just in the 30 minutes we're there each week!).
I knew right off the bat that the most important thing about voice lessons (or any music lessons) for Ella was having a teacher she really liked.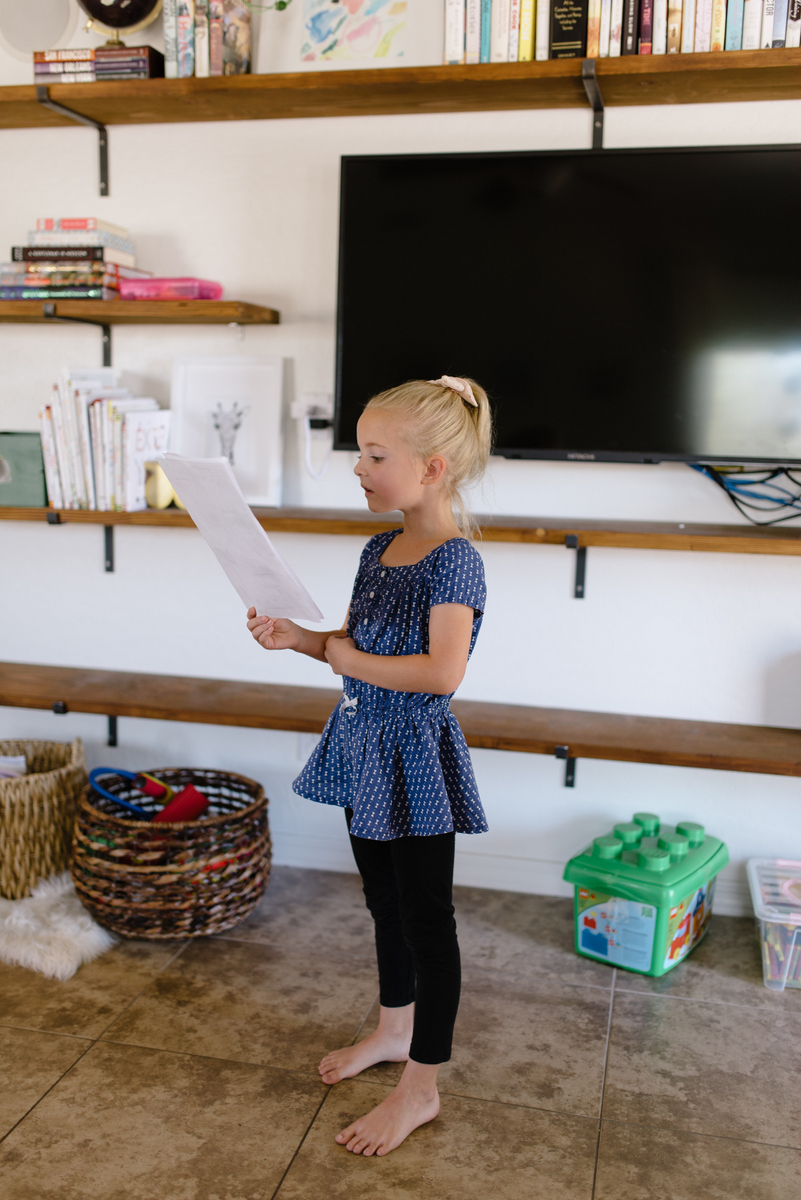 Having taken approximately ten million classes over my life, from art to music to academic classes, I know that the instructor makes all the difference.
(Which is why, despite the fact that math and science have never been my favorite subjects, my very favorite class as a high school sophomore was Chemistry and one of my top five favorite undergrad classes was Statistics. Good teachers made those classes fun and the content interesting, understandable and relevant. And a dull teacher made American History, a class I was really looking forward to, one of my least favorite of all my undergrad courses).
Happily, Ella's teacher turned out to be a rockstar.
He's a young guy who is really musically talented – he sings and plays guitar, piano, mandolin and a handful of other instruments.
And you can tell he just absolutely loves music.
This week, when Ella's voice lessons were wrapping up, I asked him how many students he had and he told me it was currently about 30.
And then he said, "And it is SO fun. This is the best job ever."
THAT is the kind of music teacher you want for your child.
He's also that perfect mix of really encouraging while also helping her improve her technical abilities.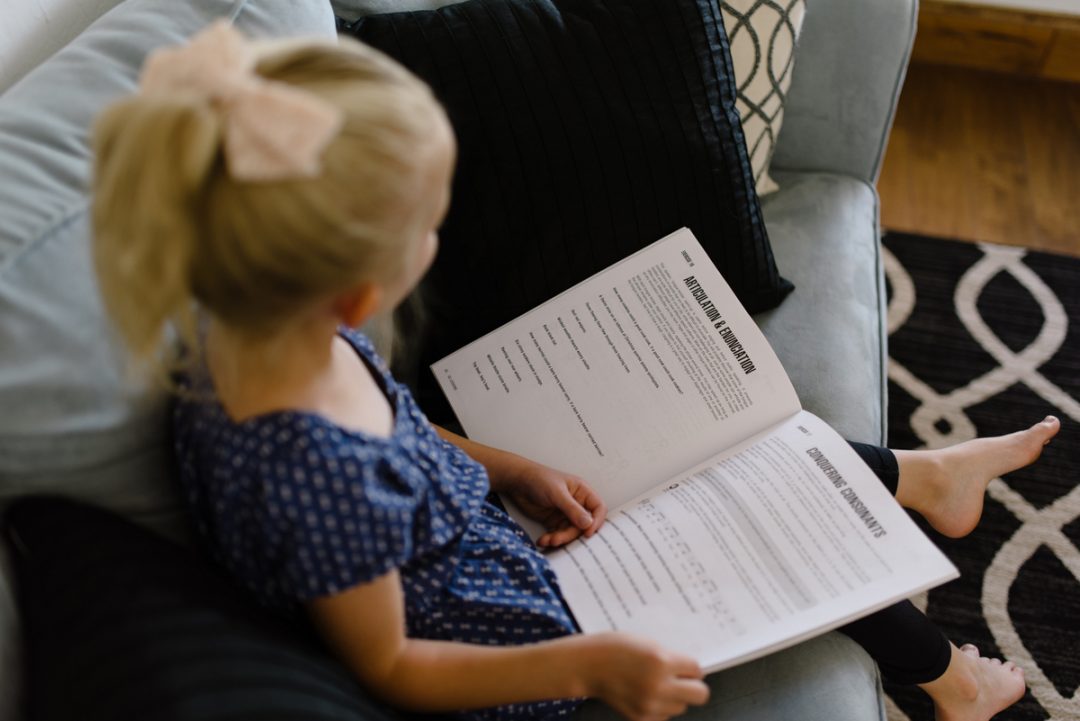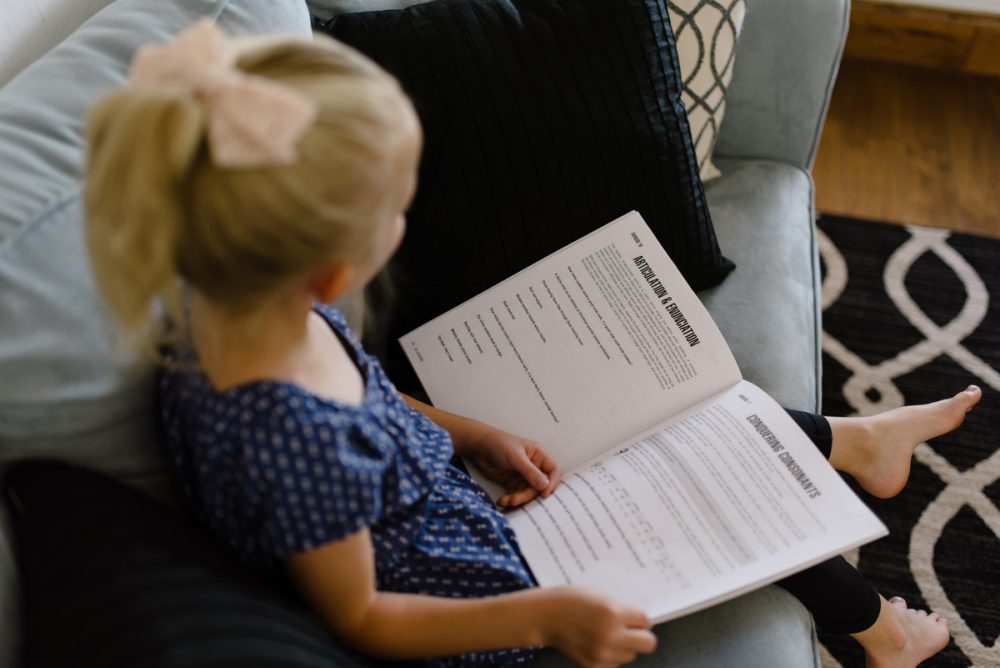 And I've been mega-impressed with how thorough the Guitar Center curriculum is in teaching fundamental music theory.
Every week, they work on sight-reading and pitch-matching, and I'm delighted that she's understanding octaves and minor and major keys and flats and sharps and rests and dynamics and all those other musical building blocks.
He also does a great job picking out music for her to sing that's fun for her while teaching her new skills. Plus, he's a great piano accompanist when she sings.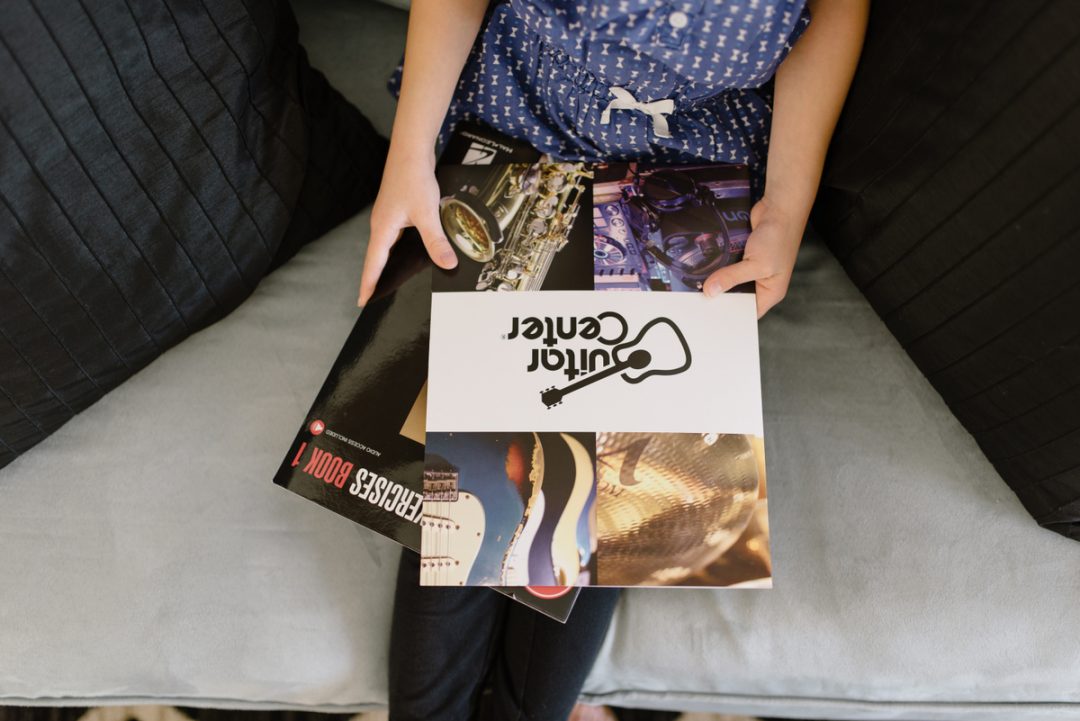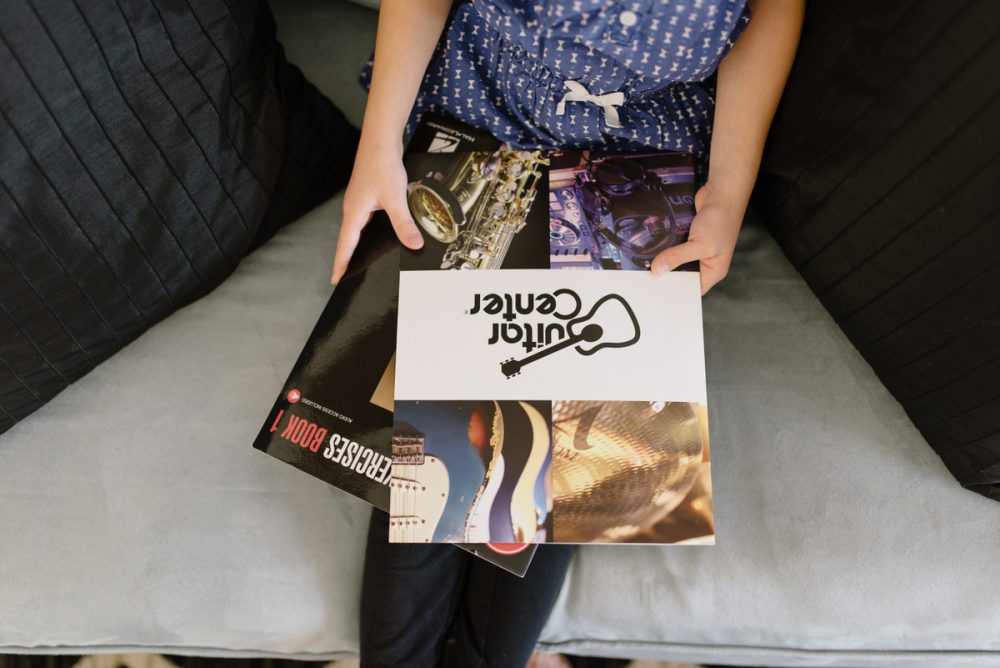 And while I hoped that Ella would enjoy voice lessons, I didn't expect that I would enjoy them so much or that those thirty minutes of sitting quietly and listening to her voice improve would be so delightful for me.
Her voice lessons are seriously one of my favorite parts of the week.
Every single week, as we leave, Ella says "I WISH I could take hour-long lessons instead of 30 minutes" (words that I never once uttered in all the years I took music lessons).
If you're looking into voice lessons or other music lessons, I can't recommend Guitar Center highly enough.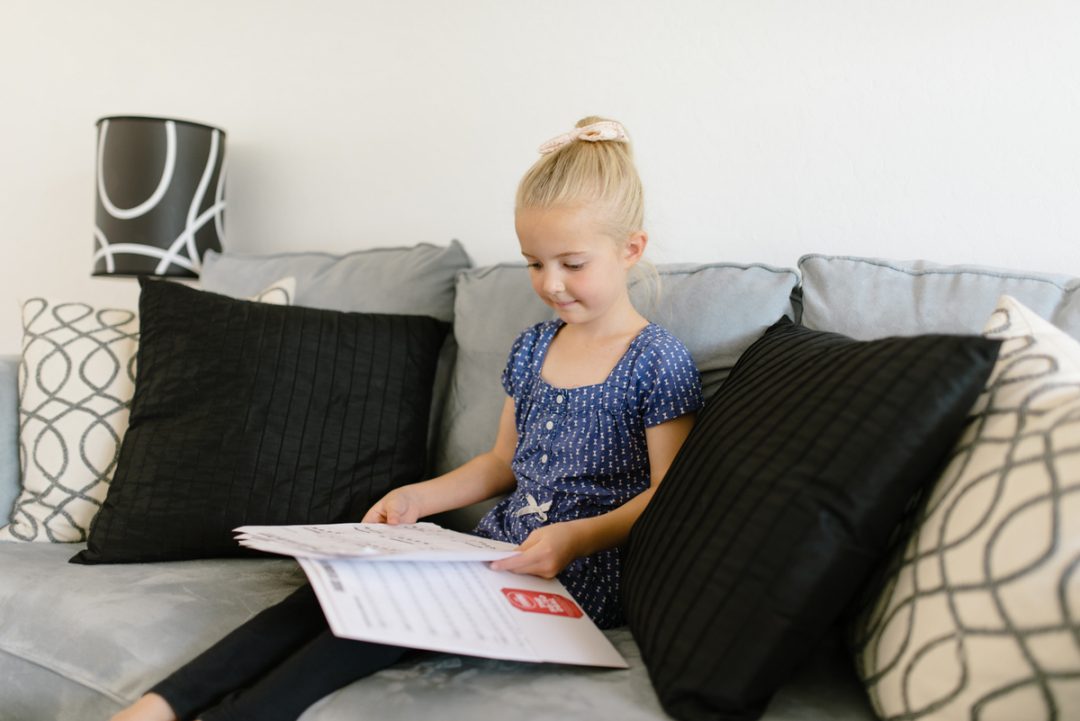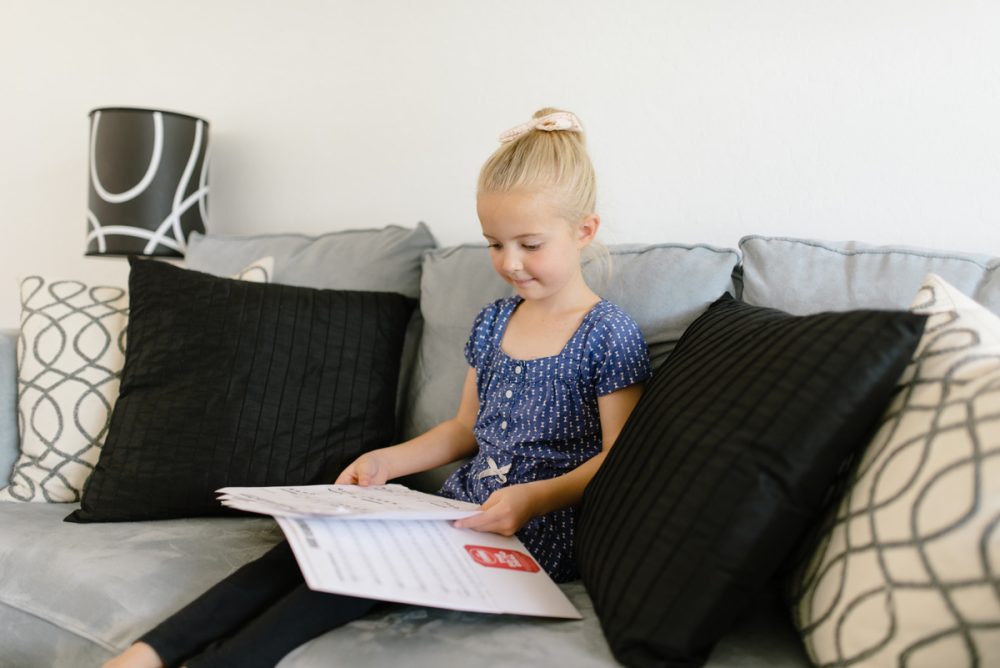 Photos by Christie Knight Photography