The Warmth of Other Suns: The Epic Story of America's Great Migration by Isabel Wilkerson came out in 2010 and it is PHENOMENAL.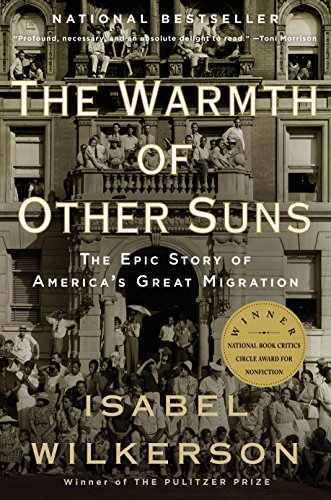 It chronicles the exodus of nearly six million Black individuals and families from the Southern states to the West Coast and Northern cities between 1915 to 1970 and focuses on three specific people that each go to a different city in a different decade.
It's currently $12.99 on Kindle, but you can get $9.74 back in credit to spend on your next Great on Kindle book, making the net cost $3.25. (Note that the credit amount can vary by account – I'm seeing $9.74 but it may be different for you).
I mentioned this book on this post about books to read if you liked Just Mercy and also on the list of favorite books I read in 2011, if you'd like to see more about the book on one of those posts.