It seems like everyone is finishing up school this week (except in Massachusetts where the snow days are going to keep every one in school for another month – I won't pretend I'm sad to be missing this).
I finished high school ten years ago, which is sort of blowing my mind.
I actually didn't graduate from high school, thanks to doing a combination of home school and public school, and I remember some of my friends saying, "You don't get to walk at graduation? Don't you. . .want to walk?"
Frankly, walking at graduation wasn't at all high on my list of things to do, and it didn't bother me at all not to get to participate. (I didn't even walk when I graduated from BYU because I'd already moved to Texas). I didn't regret it then and I certainly am not looking back on my life thus far and thinking, "If only I'd gotten to walk across a little pop-up podium at the Thomas & Mack."
Sometimes it seems like your high school experience has to fall into one of two categories. You either hated every minute of it and couldn't wait to escape or you loved high school and it was the peak of your life, happiness-wise. Mine was much more average – I really liked high school a lot most of the time. I had a great time, but I was also excited to move on to college and a new phase of life.
Part of me looks at these pictures from my senior year and thinks, "I'm still about this same age, no?" and in other ways, this feels a million lifetimes ago.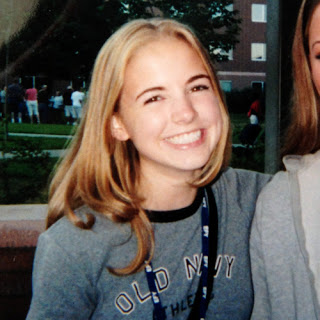 I got my braces off at the end of my junior year and thus I have more picture I don't hate from my senior year than the rest of my high school experience combined. Someday when I'm feeling not-vain (aka never) I'll share some of the more unfortunate ones.
Giant Speech and Debate nerd right here. My mom convinced me to do it my senior year and it was pretty much the most terrifying prospect of my life. And then I ended up loving it (you were right, Mom!).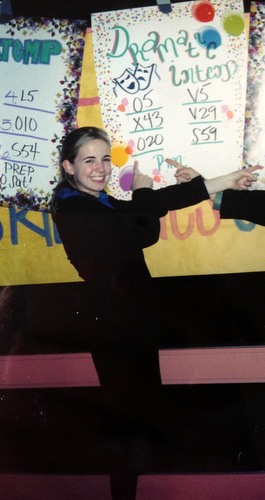 More Speech and Debate. What, you didn't wear a suit in high school? I'm sad for you.
Christmas morning. My parents sold this house and moved to a new one a couple of miles away just six weeks or so before I graduated from high school. The majority of my childhood memories are in this house and it's so weird to me that Bart's never even been inside. Also, I'm looking at this picture and realizing how small it was for the first time in my life. It always seemed pretty good-sized to me. Also, that little guy in glasses? Graduates as valedictorian this week. I am old.