This post has been sponsoredby Clorox®. All thoughts and opinions are my own.
I love spring and especially this year, when we've had a real winter, I am SO looking forward to the arrival of spring.
And yes, like most people, I get a strong urge to do spring cleaning and wipe away all that winter (I'm also counting down the days until I can pack the coats and scarves and mittens away).
Especially with an older house (it's over 60 years old!), it feels so good to get the whole house feeling fresh and new. I picked up some Clorox spring cleaning products in the cleaning aisle at Walmart and I feel irrationally thrilled about getting everything spiffed up.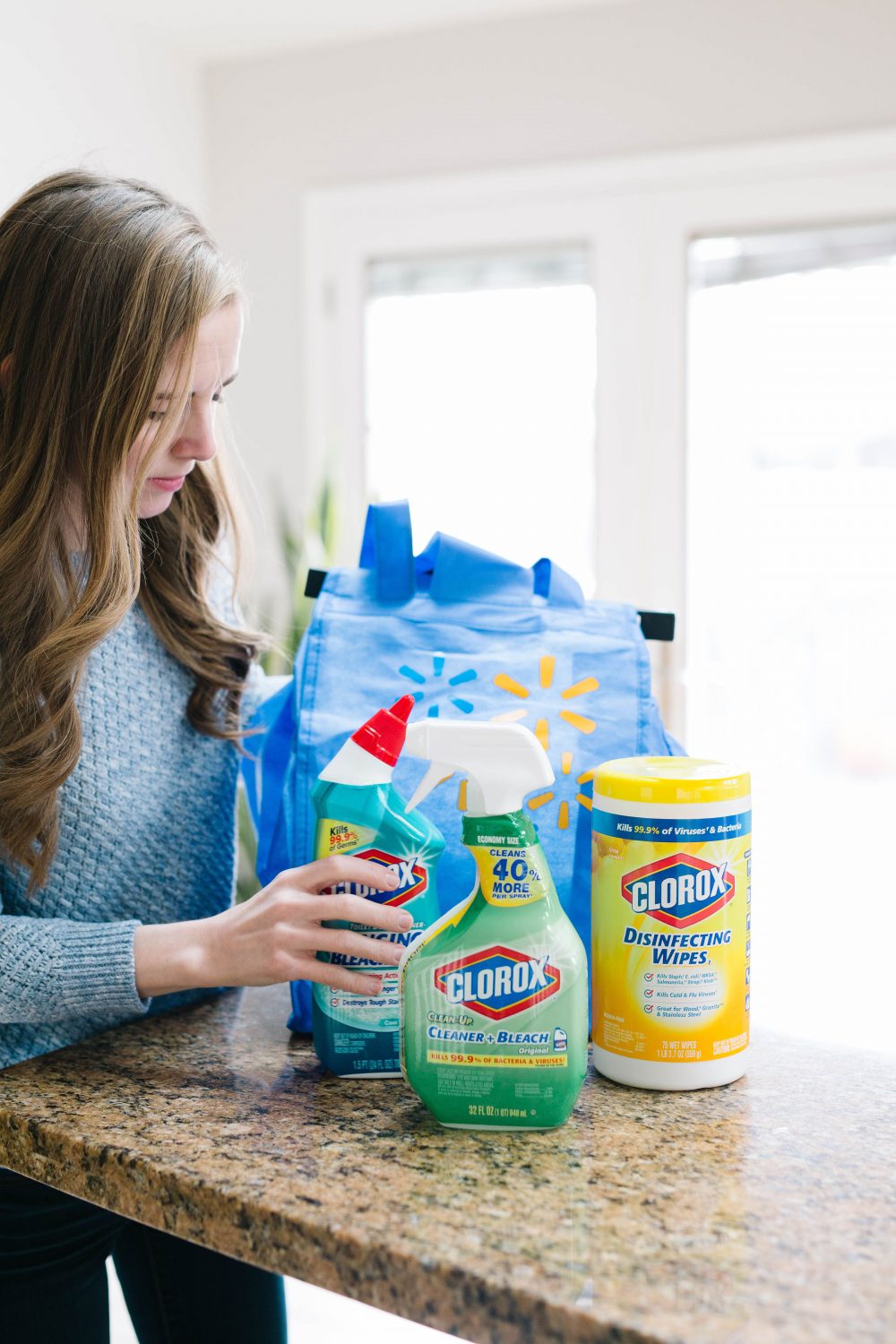 Also, my idea of spring cleaning is to do the basics so my house looks as good as possible as quickly as possible. My spring cleaning lists are to get my house in fighting shape, not to reseal my grout.
Here's my list of spring cleaning projects and then I'll share how I break it down into different lengths of time to do it all!


HOUSEWIDE
Dust ceiling fans and light fixtures. I like to use my vacuum for this so that dust doesn't get all over the floor or bed and then finish up with Clorox® Clean UP All Purpose Cleaner with Bleach Spray Bottle Original and a paper towel or cloth.
Clean window sills, window tracks and blinds. My dad used to have us clean the window sills and tracks every summer when I was growing up – he'd leave us a stash of old toothbrushes and it was amazing how much better they looked afterward.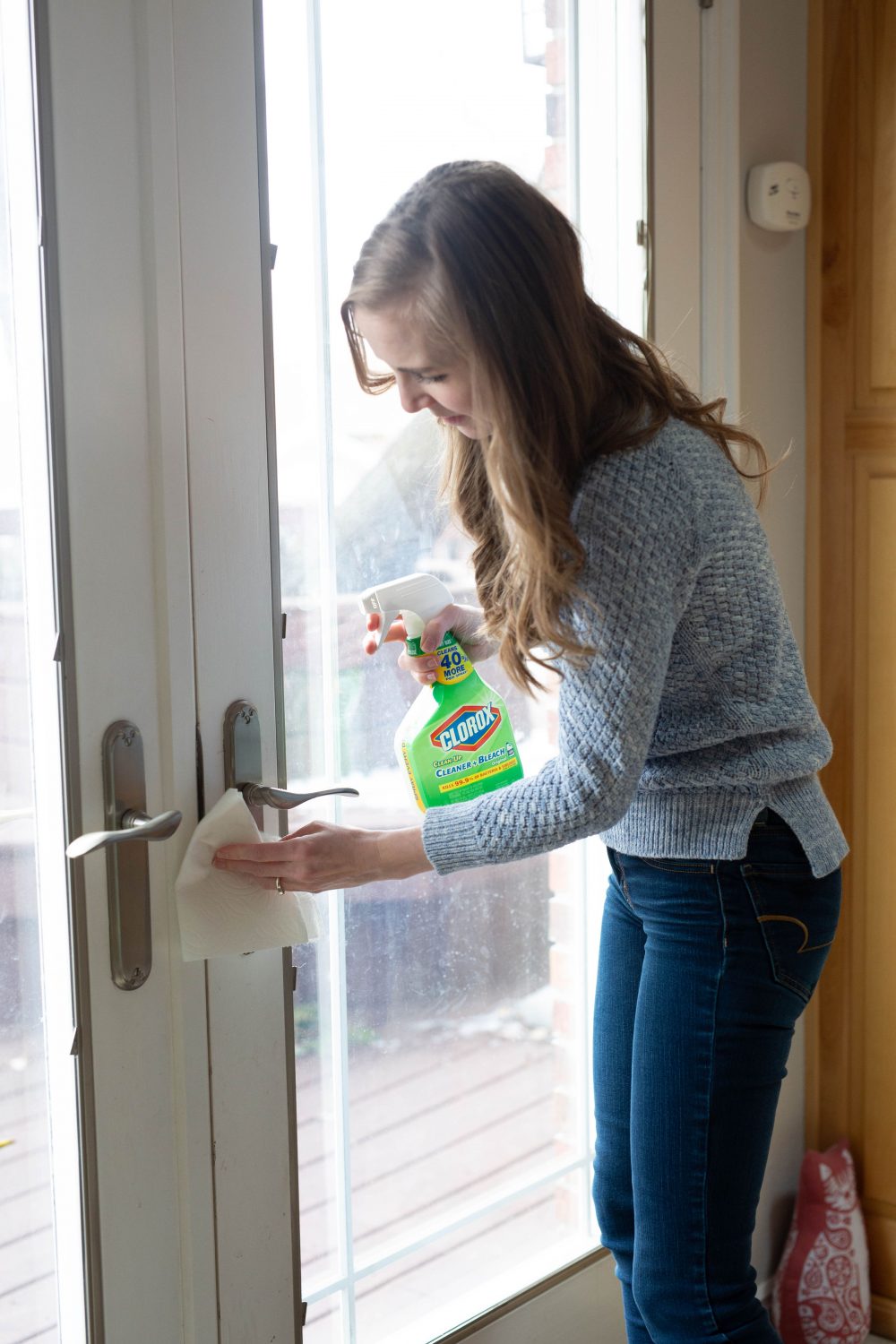 Disinfect door knobs, kitchen and bathroom hardware, and light switch plates. This is another job that Clorox® Disinfecting Wipes makes fast work of, plus I don't really like to think about how many germs are living on these places that everyone in the family touches ALL THE TIME.
Wipe down the baseboards. Clorox Disinfecting Wipes work perfectly for this and it's a GREAT job for kids.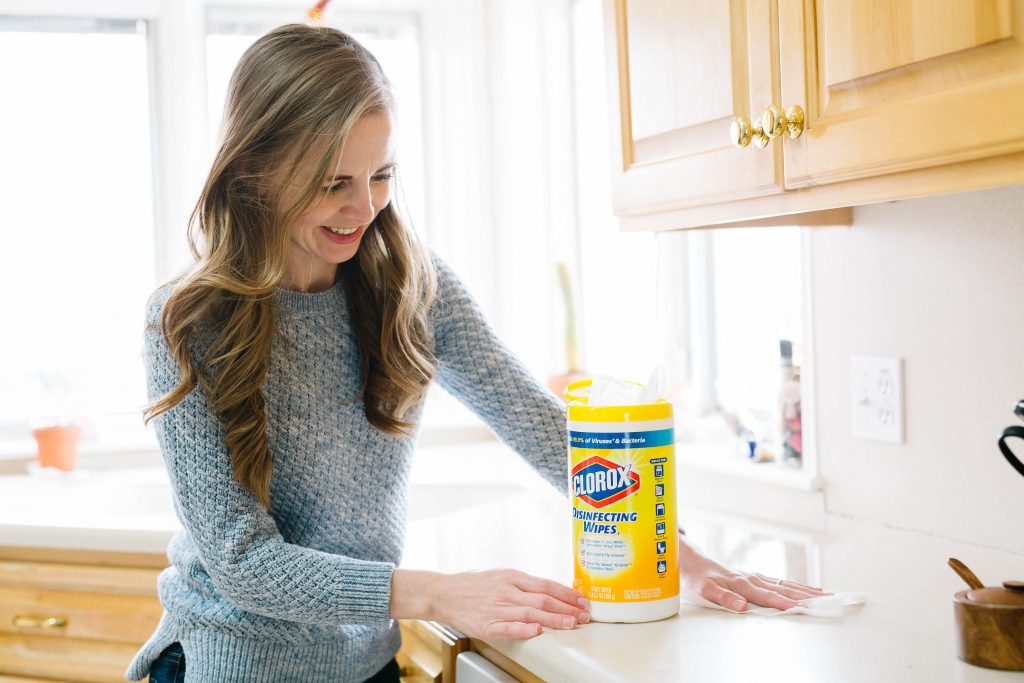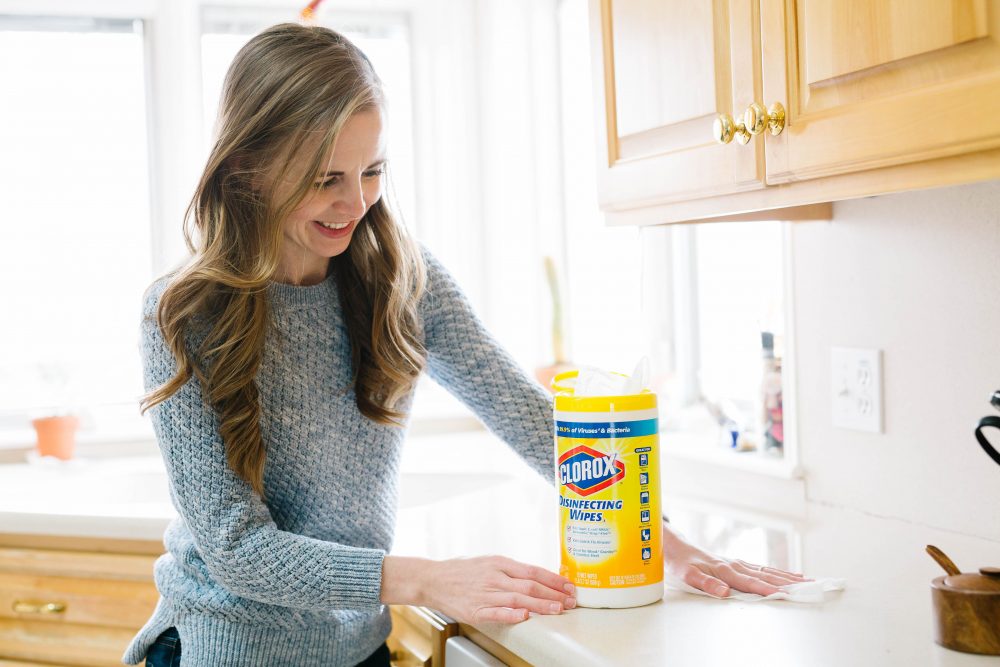 KITCHEN
Clean the fridge and freezer. I think it's easiest to take everything out and put it on your counters so you can see what duplicates you have or what's hiding WAYYYYY back in the back, then wipe down the shelves and drawers with Clorox Clean UP Original Spray and put everything back.
Clean the oven and scrub the stovetop. Bart does a good job of wiping down the stovetop when he does the dinner dishes, but it's nice to get everything REALLY clean.
Wipe down the cupboards doors. Our new house has very low shine on our cupboards so you don't see things as much, but our old house, you could see ALLLLLL the fingerprints and smudges.
Wipe down the appliances. My stand mixer and toaster and blender all get used almost daily, which means they get pretty dang filthy. This is the time to give them a little TLC.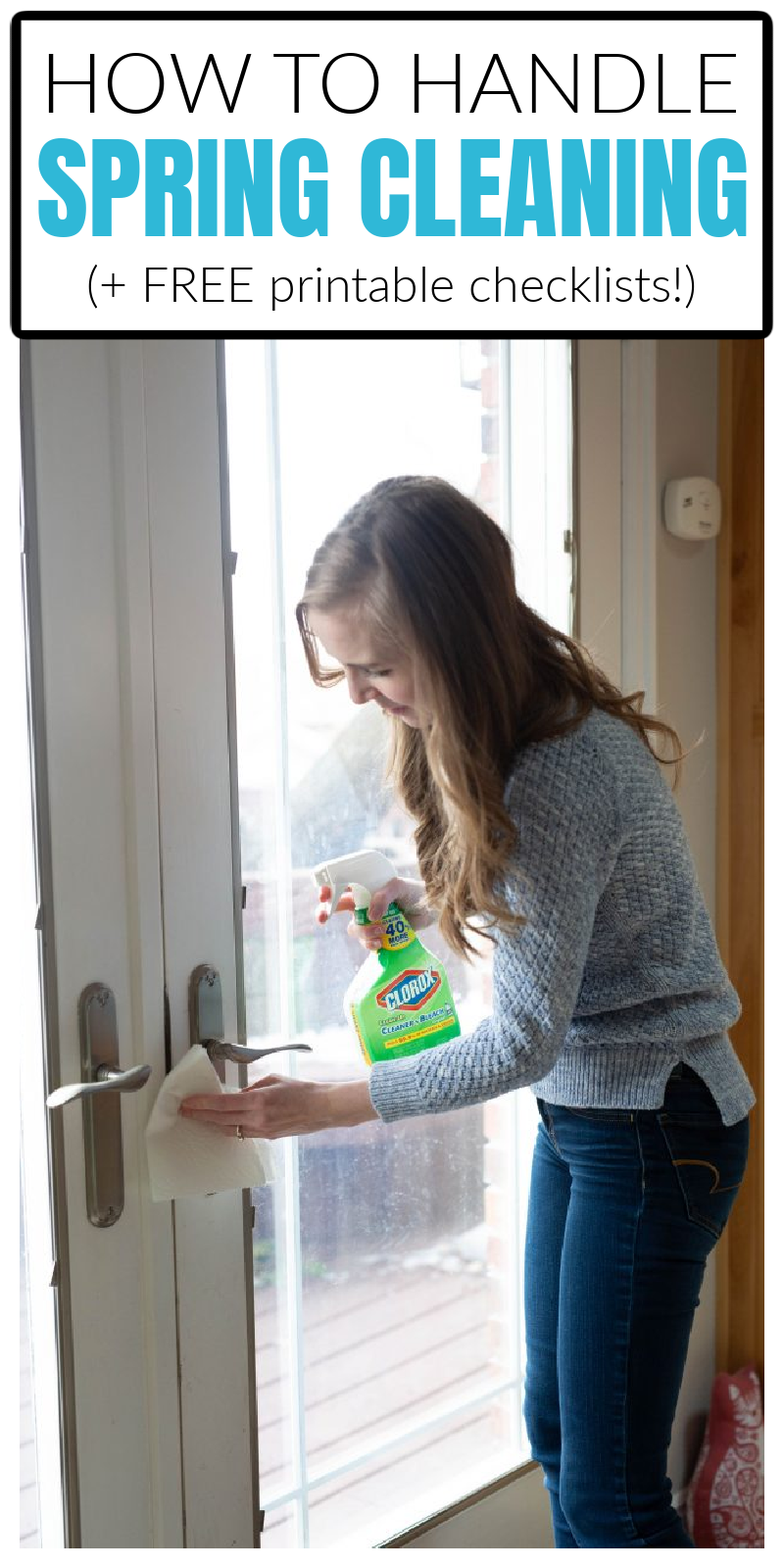 BEDROOMS
Sort clothing. With the changing weather, it's the perfect time to sort through things that you want to donate and put away clothing that you won't need until the winter again. Donate what you don't want to keep and make a note of any areas you're lacking in so you can be smart when you shop for a new season.
Wash bedding and pillows. I wash our sheets every other week, but it's nice to send the pillows through the dryer to freshen up or wash quilts and comforters.
Rotate your mattress. This is pretty self-explanatory and also probably a two person job.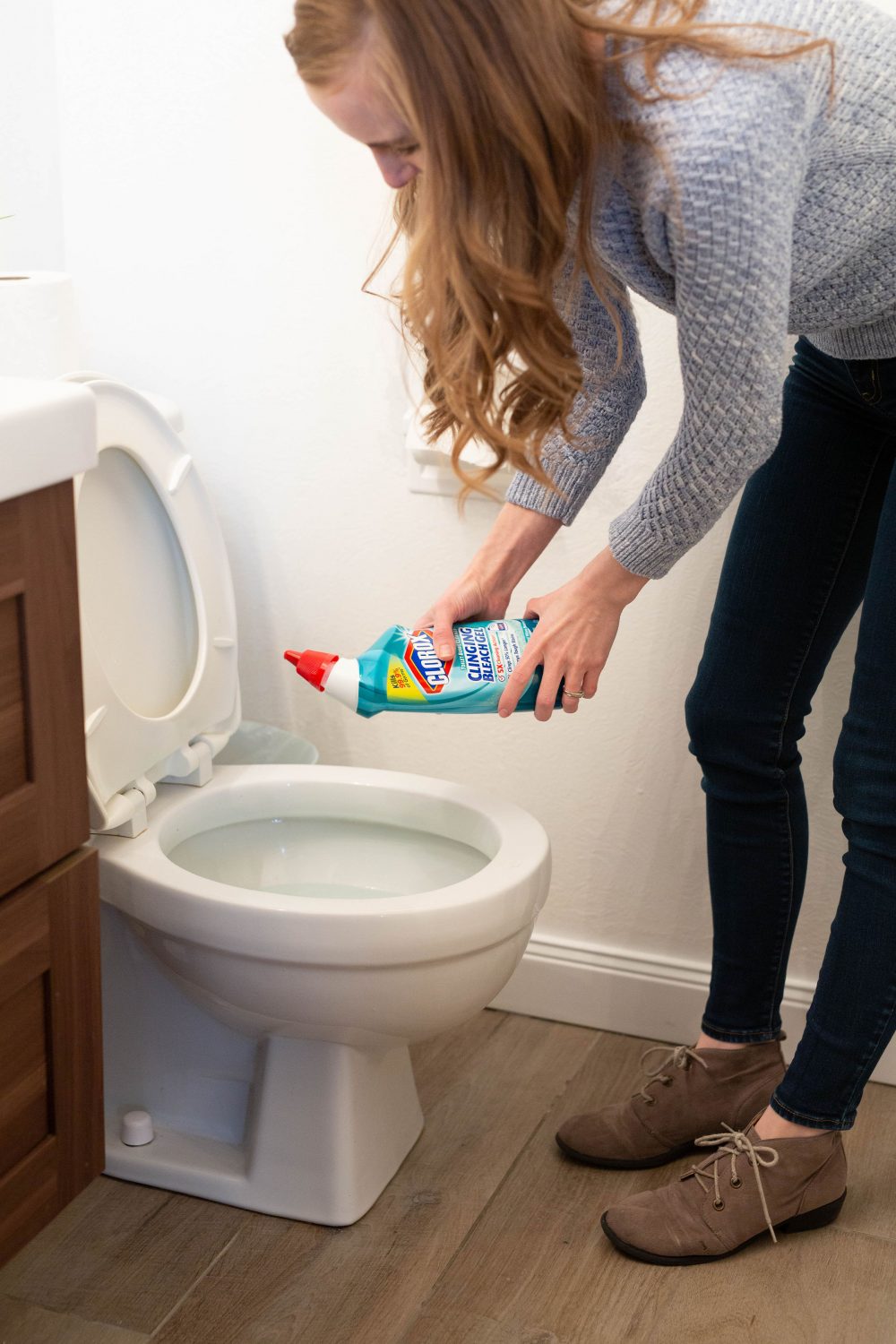 BATHROOMS
Organize cabinets and drawers. I'm always amazed at how quickly things accumulate in a medicine cabinet or under the sink. Pull everything out, toss empty boxes or bottles, and put everything away neatly.
Wipe down the counter and sink. This is the time to pull out the Clorox Clean UP Original Spray and get everything disinfected and sparkling clean.
Scrub the shower and bathtub. We did a SERIOUS job on our shower just before we put our house on the market and now I always want to live with a shower that sparkling clean.
Scrub the toilet and tile around the toilet. We're good about keeping our toilet clean (thanks, 

Clorox® Toilet Bowl Cleaner Clinging Bleach

Gel: Cool Wave) but fairly terrible at cleaning the floor around and behind the toilet. This is the time to do that.
LIVING and FAMILY ROOM
Vacuum under the couch cushions. Am I the only person who finds this bizarrely satisfying?
Wipe down coffee and side tables.  Clorox Disinfecting Wipes makes it quick and easy to get these high-traffic spots sanitized and spotless.
Of course, one spring cleaning method doesn't fit every household, since everyone has different amounts of time available to them and when they can work.
Here are three different approaches to spring cleaning – I hope one of them will fit your schedule!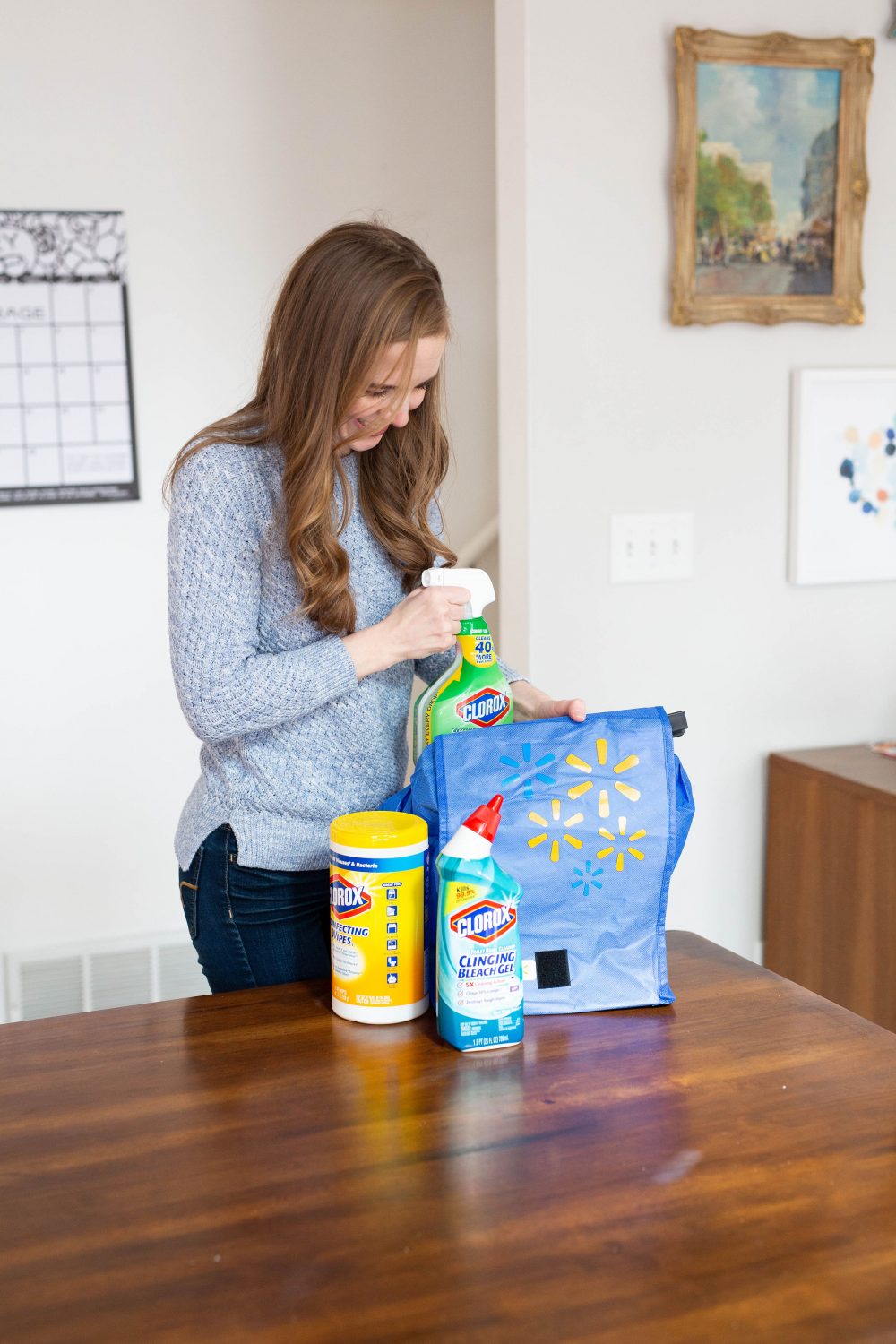 A Two day Spring Cleaning Blitz
For some people (e.g. me), the goal with spring cleaning is to get it done with as quickly as possible so you can enjoy getting outside.
Here's a printable list with everything organized into two days so you can get it in, clean, and get outside!
A week of spring cleaning
If you'd rather not devote a full weekend to spring cleaning, you can break spread it out over a week and do a bit every day, whether it's during the day or in the evenings after work. Here's a printable list for this schedule!
A month of spring cleaning
If you like bite-size bits, you can spread your spring cleaning out over a month, either doing a bit every weekend or choosing one day during the week to tackle another part of the house! Here's the printable list for this version!
However you approach spring cleaning, I hope these lists will be helpful to you – even if you cross half the items off! – and you can grab all the Clorox spring cleaning products you need at your local Walmart!
And then, best of all, get outside and enjoy some spring weather.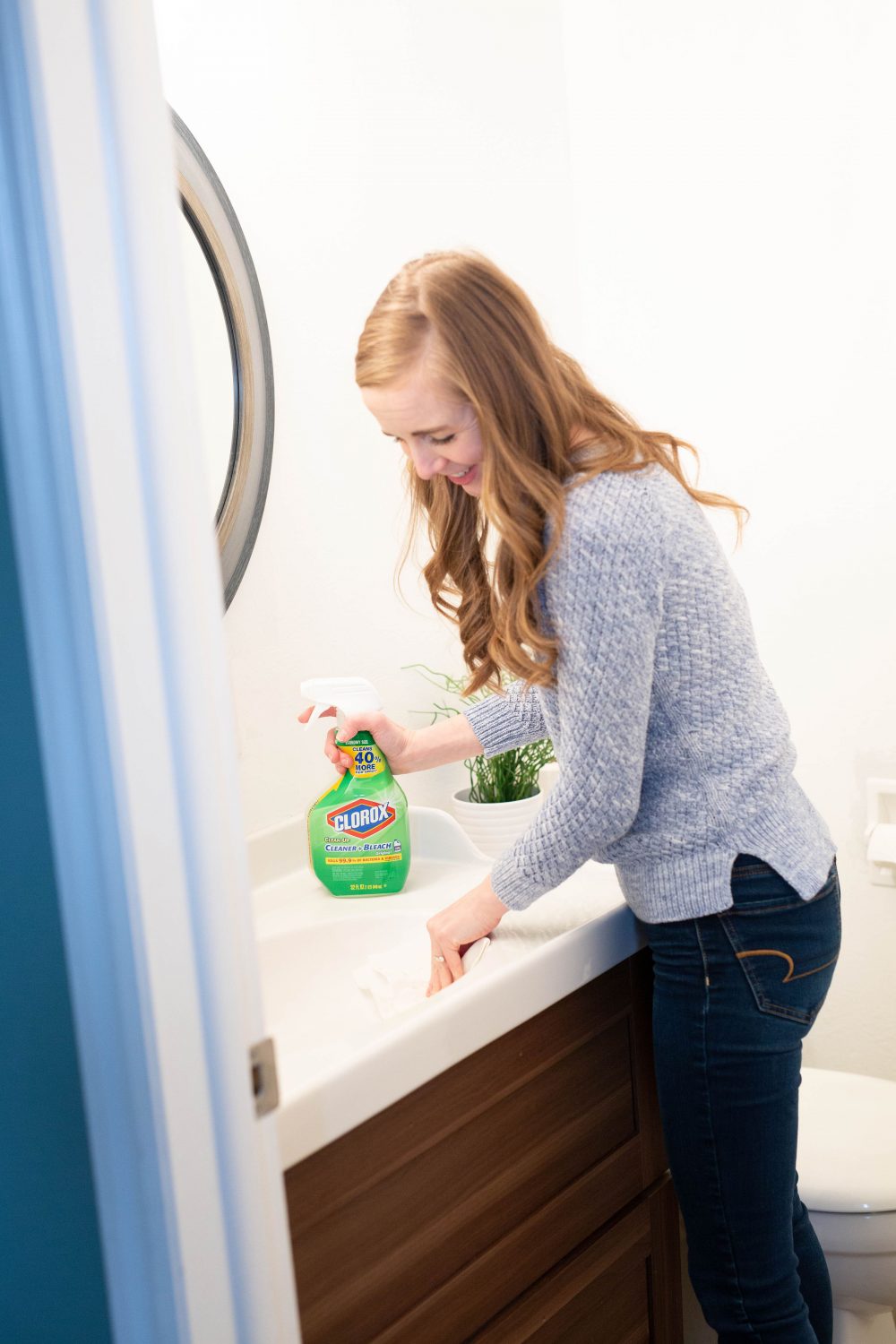 Photos by Heather Mildenstein