Thank you McCormick for sponsoring this post. Visit your local Wal-Mart to pick up McCormick Good Morning Breakfast for your family!
Here's the good news.
My children seem to have finally learned to sleep in.
After those first couple of parenting years where every morning, weekend or weekday, was spent jammed into a tiny chair pretending to eat wooden hamburgers at 6:15 a .m. while the other one of us slept for another hour, this feels pretty magical.
Every time we add a new child to our family, I worry that we might never sleep again, but over the Christmas holiday, all four of the girls slept in until past eight nearly every morning.
Basically it was the best two weeks of my life.
The bad news is that, while they've gotten onboard the sleeping in part of weekends, they still struggle with the "have a fun breakfast" part of the weekend.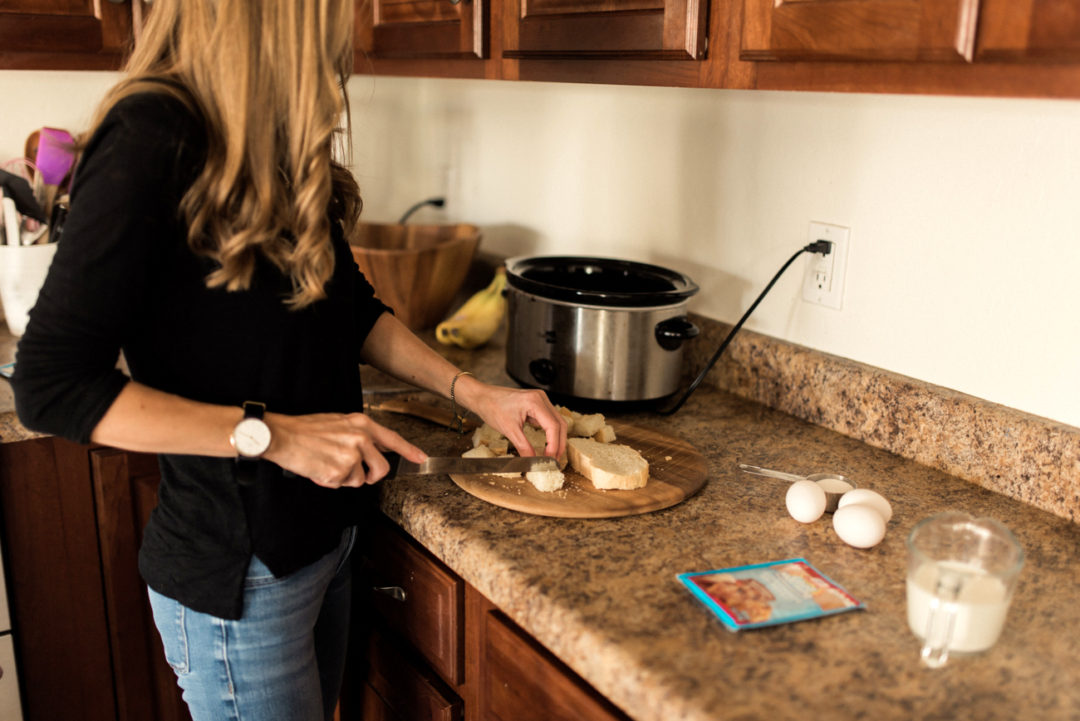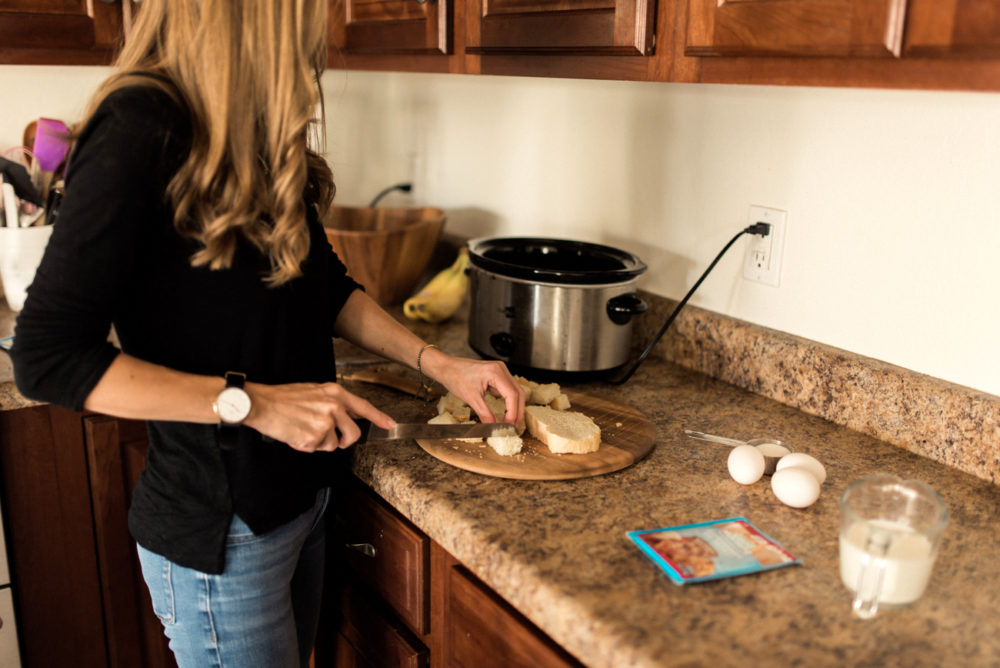 Because after that solid night's sleep, they want breakfast THE moment they roll out of bed. Even ten minutes is too long for them to wait most mornings for breakfast.
And I love breakfast food, but I usually need a little time before I eat to actually get hungry. (And of course, my children always want a SECOND breakfast a few hours later, but before it's really lunch time).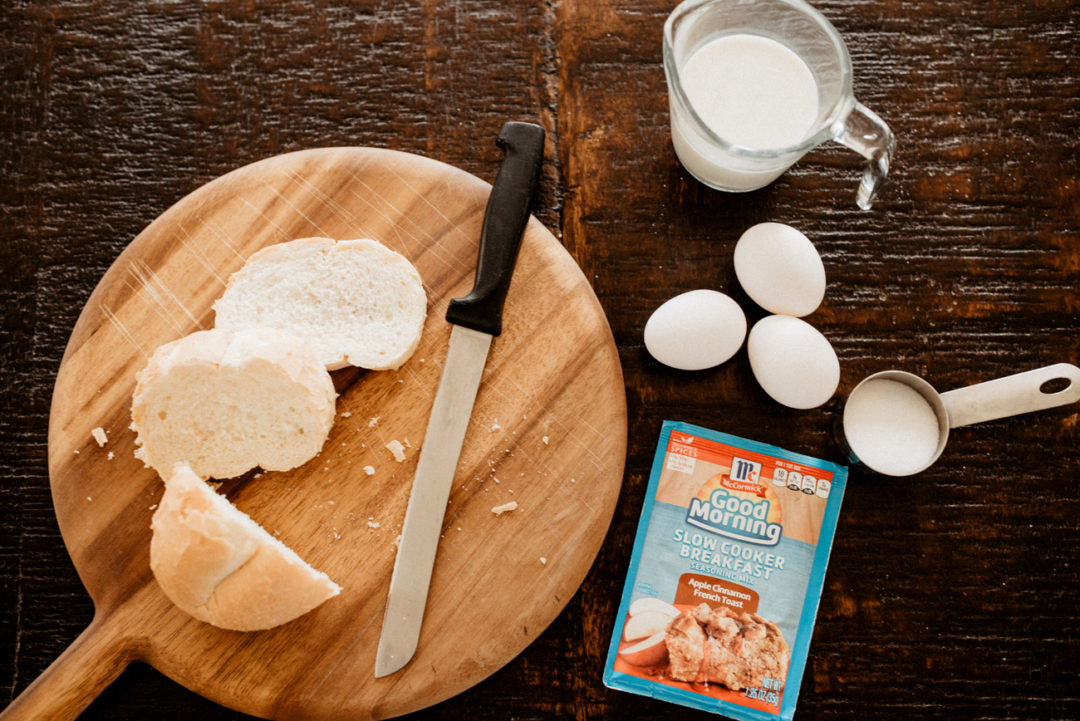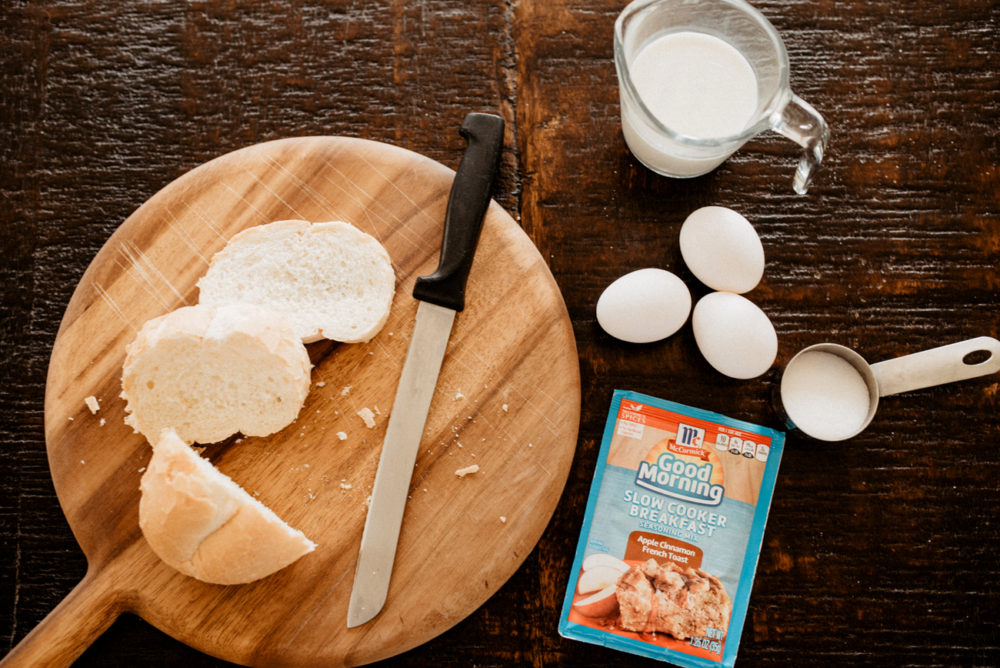 The answer to this dilemma was solved, like most problems in my life, by my slow cooker.
McCormick just launched their new Good Morning Slow Cooker breakfast seasoning mixes, and all I needed was to see the words "slow cooker" and "McCormick" to be interested.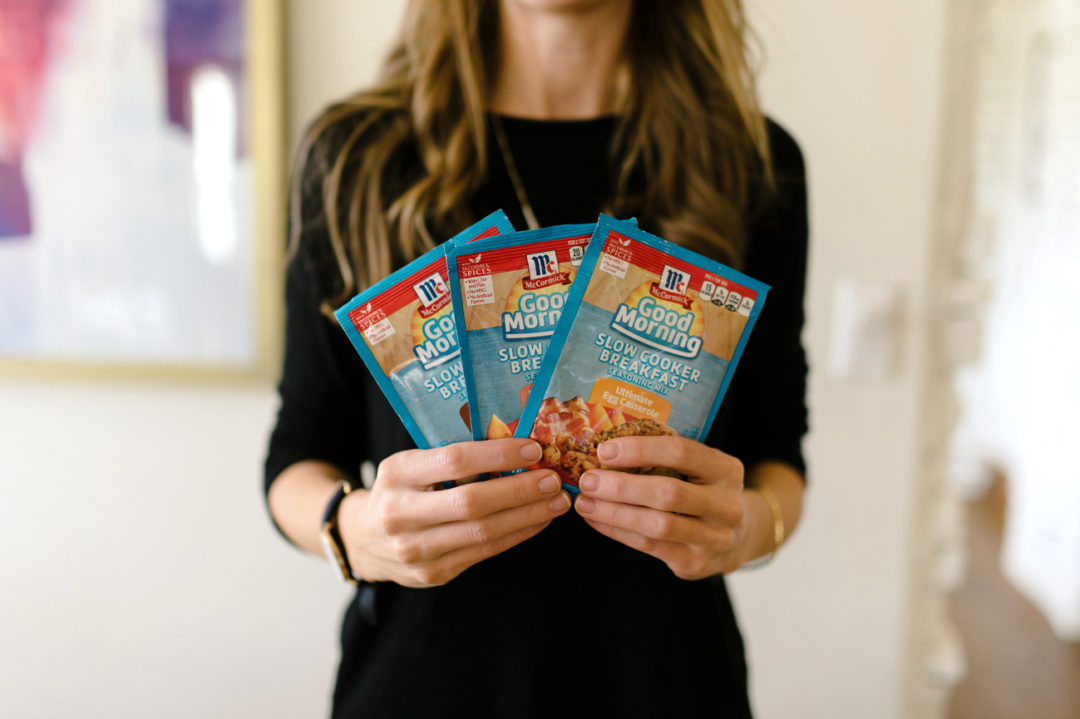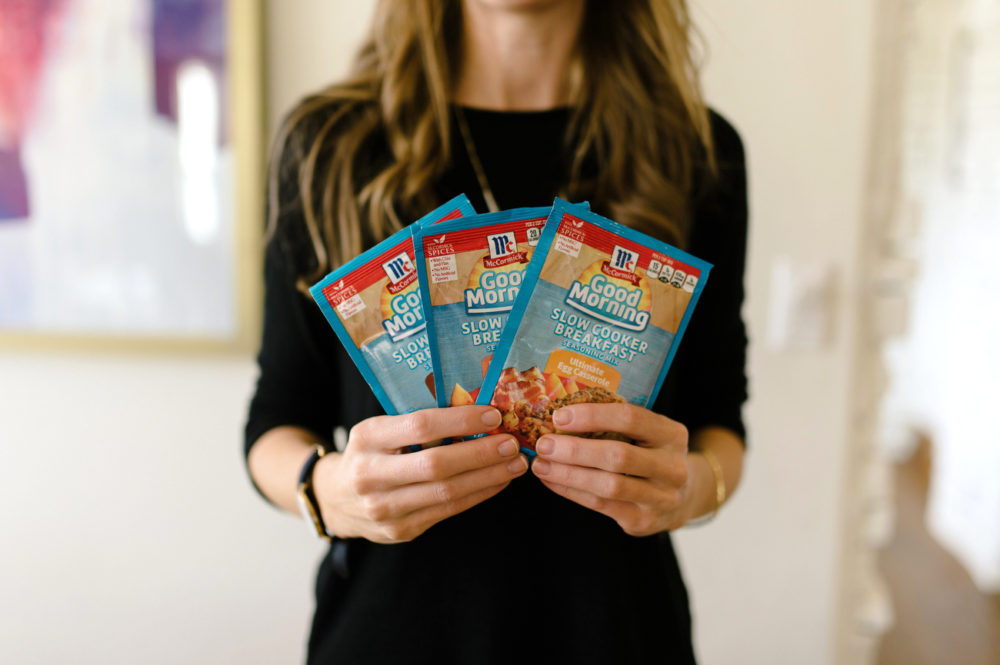 I'm a long-time fan of McCormick (I use my chipotle chile powder from them on an almost weekly basis), and I love that their products contain no artificial flavors or MSG.
They have a couple off egg casserole versions, baked oatmeal, and then . . . baked French Toast.
Obviously I couldn't resist the baked French toast version.
It was super fast to put together – whisk some eggs, milk, sugar and the spice packet together, then stir in bread and toss it in your slow cooker.
I was actually a little nervous about it because my slow cooker is not exactly high-end (and by "not exactly high-end" I mean "bought for $16 at the grocery store seven years ago") and has a tendency to burn things around the edges.
Also, I wondered if I should use one of those slow-cooker liners.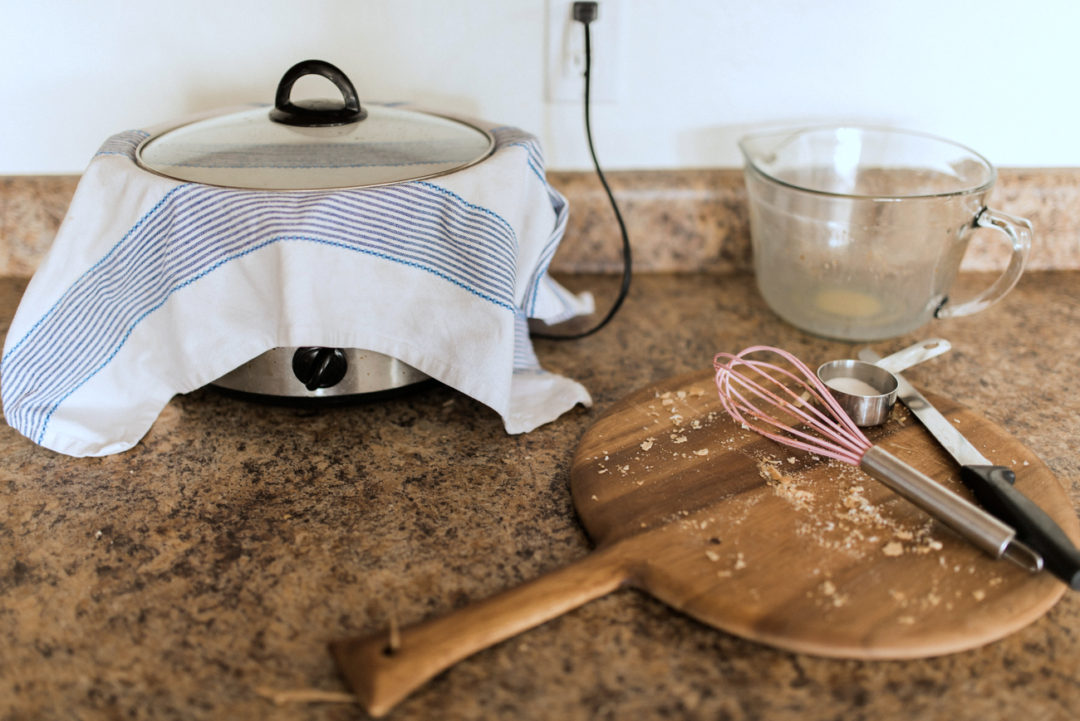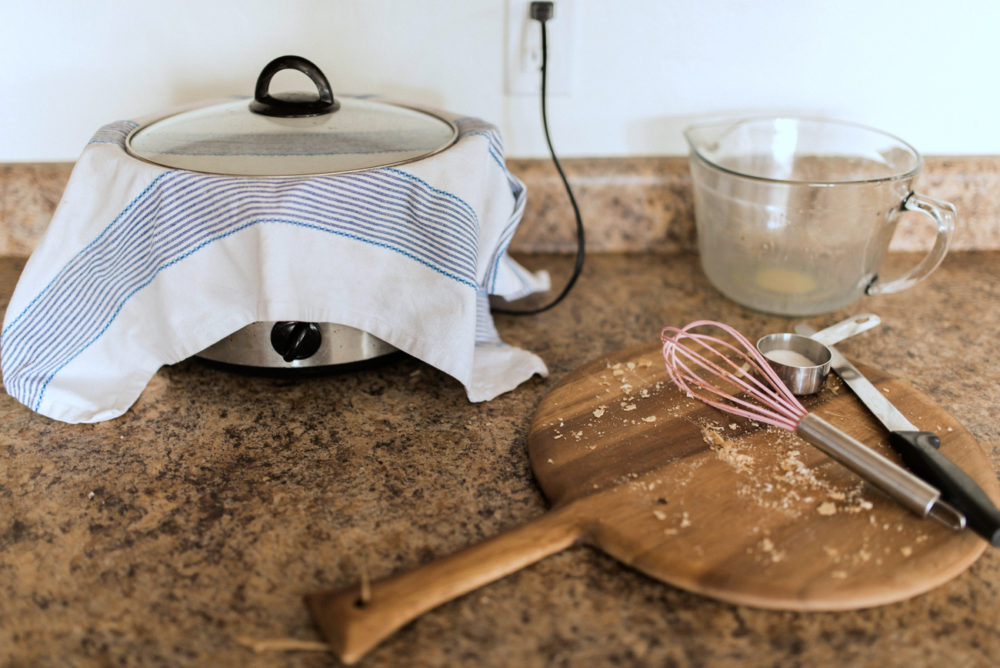 But I didn't have any of those liners so I just crossed my fingers, poured everything in and set the timer.
And it was kind of like magic.
I love the slow-cooker, as you well know, but I'll be the first to admit that many recipes do not look very appetizing coming out of the slow-cooker.
So when I took the lid off (and the towel, which the instructions say helps keep it from getting too moist) and saw this gorgeous, puffed and browned dish, I was basically ecstatic.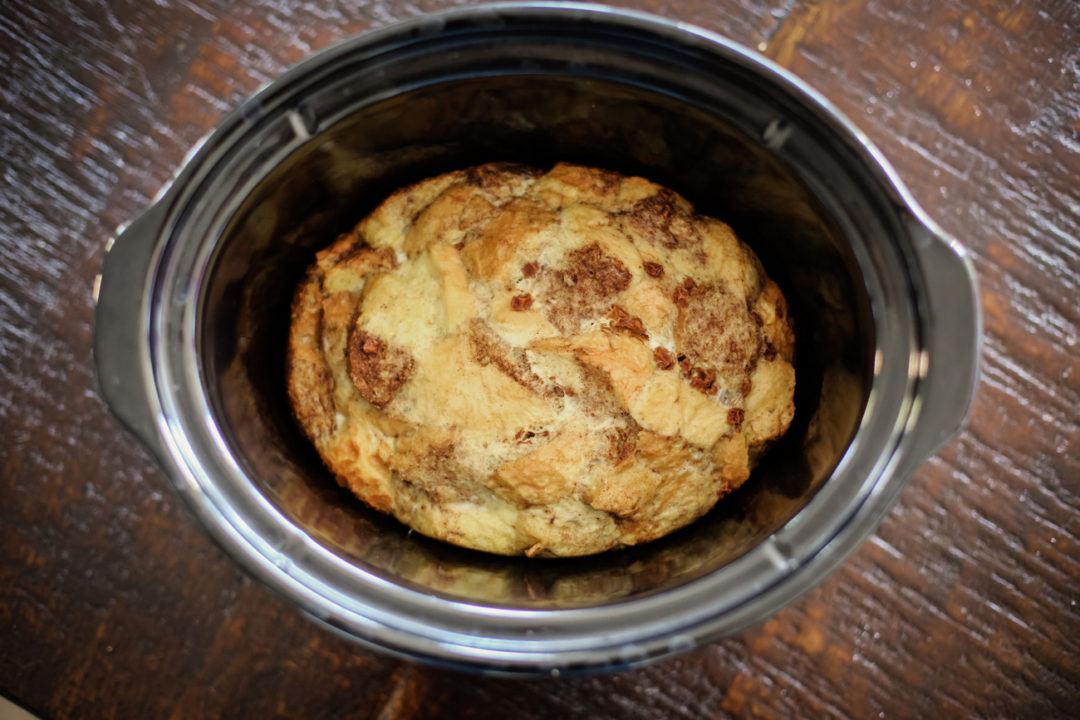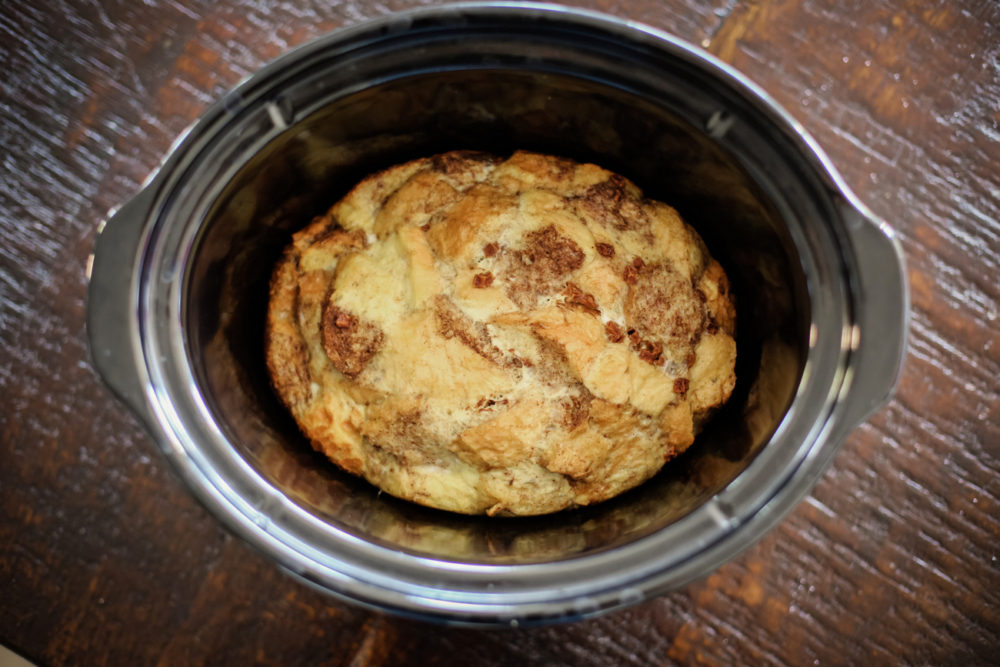 And although it had beautiful crisp edges, they weren't burnt, and it came right out of the slow-cooker with only the most minimal bit left on the bottom.
The house smelled amazing and I poured some maple syrup over it and served it.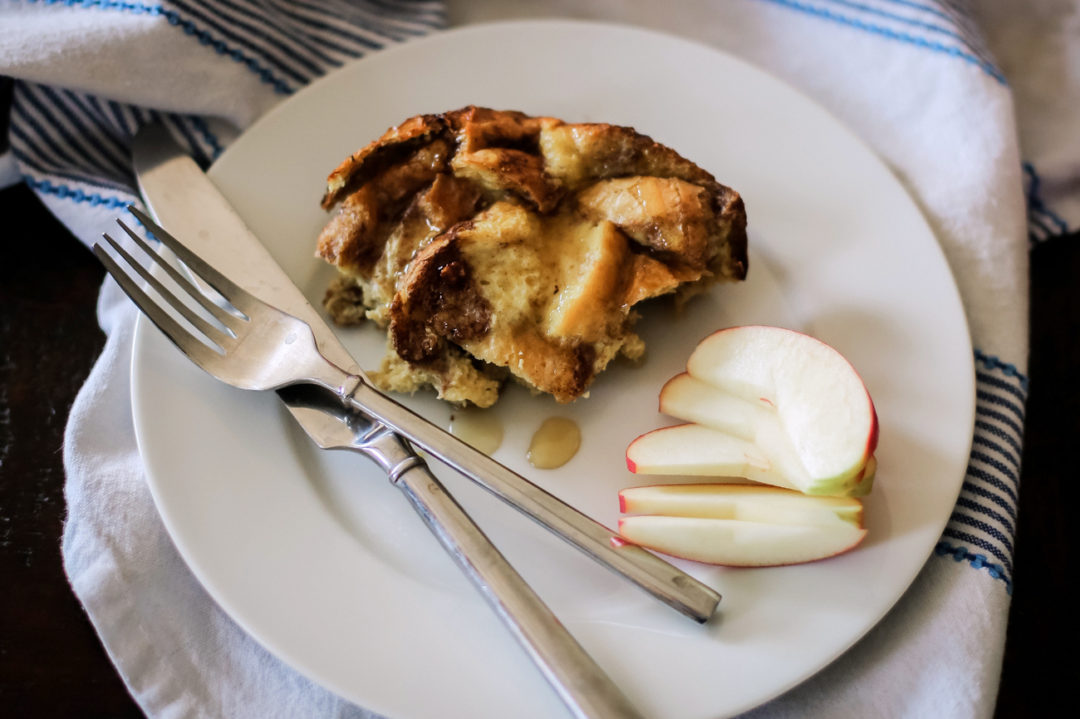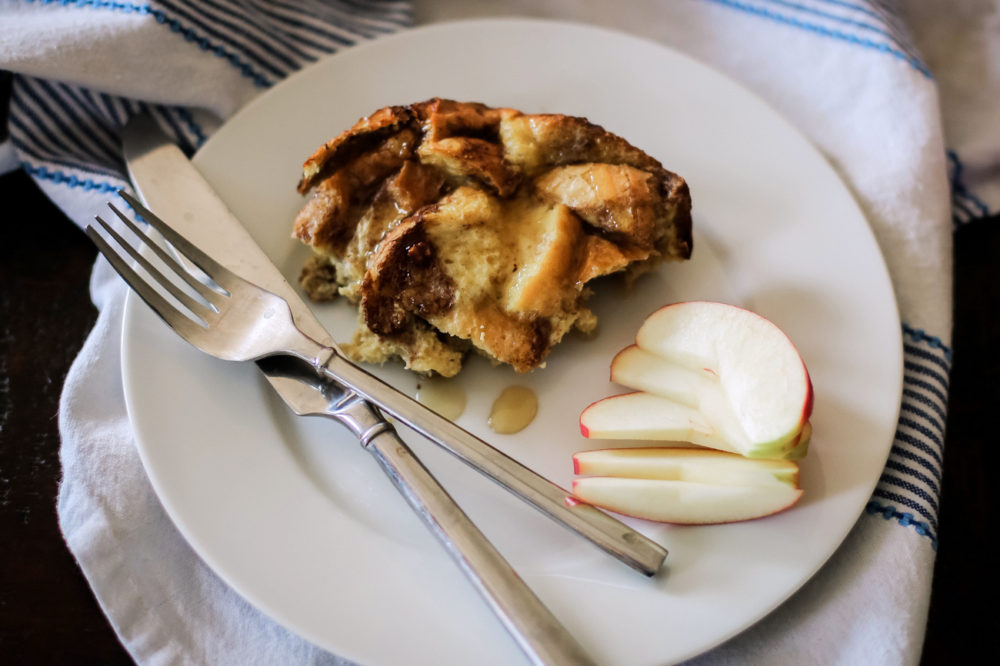 I'm pretty sure Tally ate a quarter of it all by herself.
You can get any of the McCormick Good Morning Slow Cooker breakfast seasoning mixes at Wal-Mart, and since I live in a house of oatmeal fiends, that Baked Peach Oatmeal is up next.
It's the perfect solution because my girls can eat a little breakfast of cold cereal or yogurt right away while I toss everything in, then while it cooks, everyone can get ready and I can make a smoothie or fry up some bacon.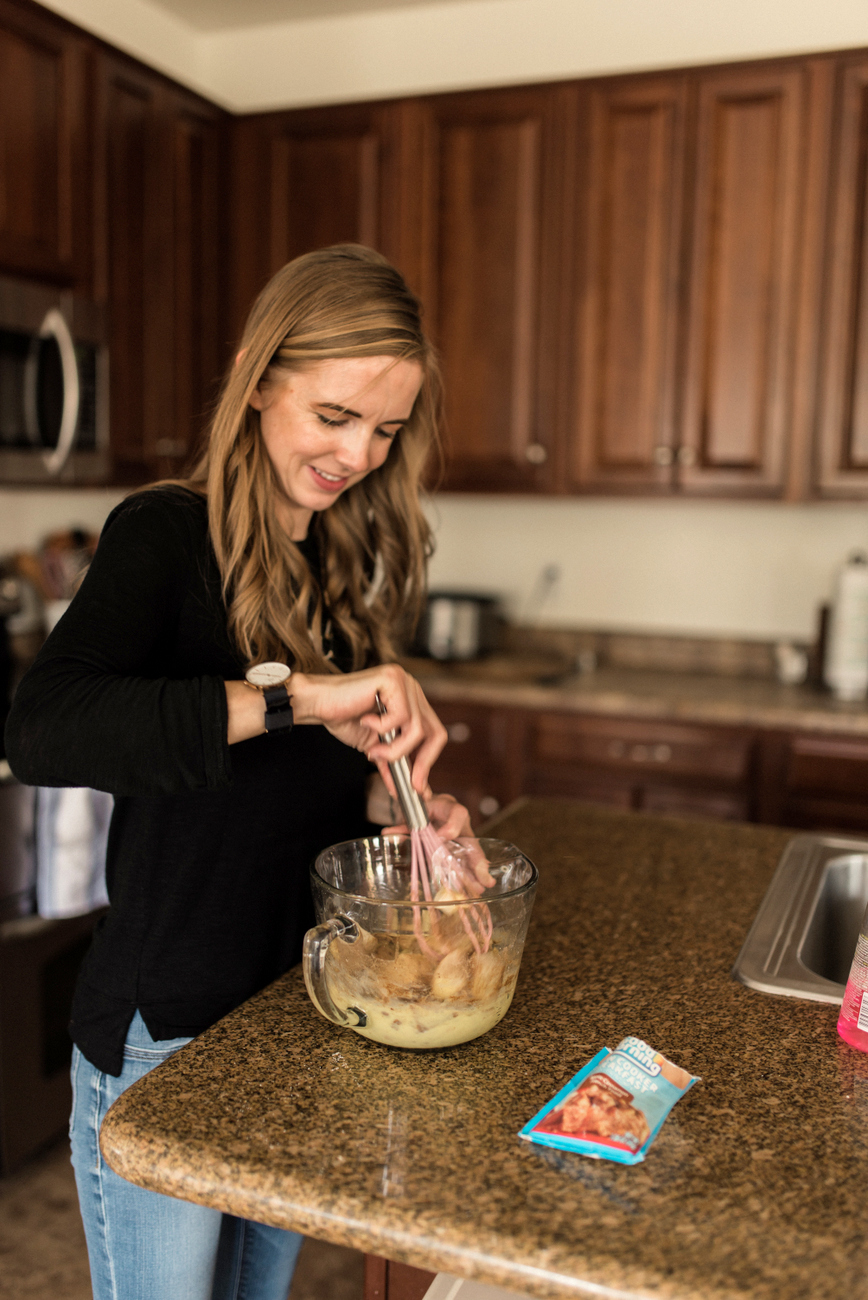 The slow cooker does all the work, and when it's ready, I'm actually hungry and the girls are anxious for Breakfast Round 2.
My only regret is that I didn't know about these last year when we had 8 a.m. church because they would have been perfect to toss in so that we could come home for a post-church brunch every week.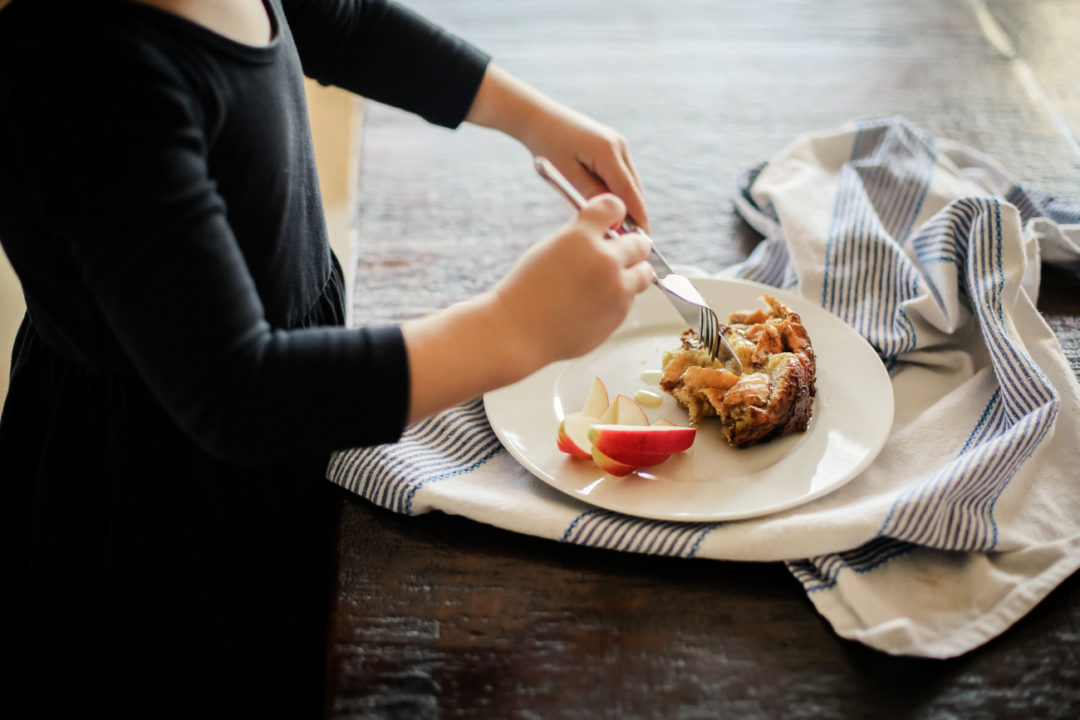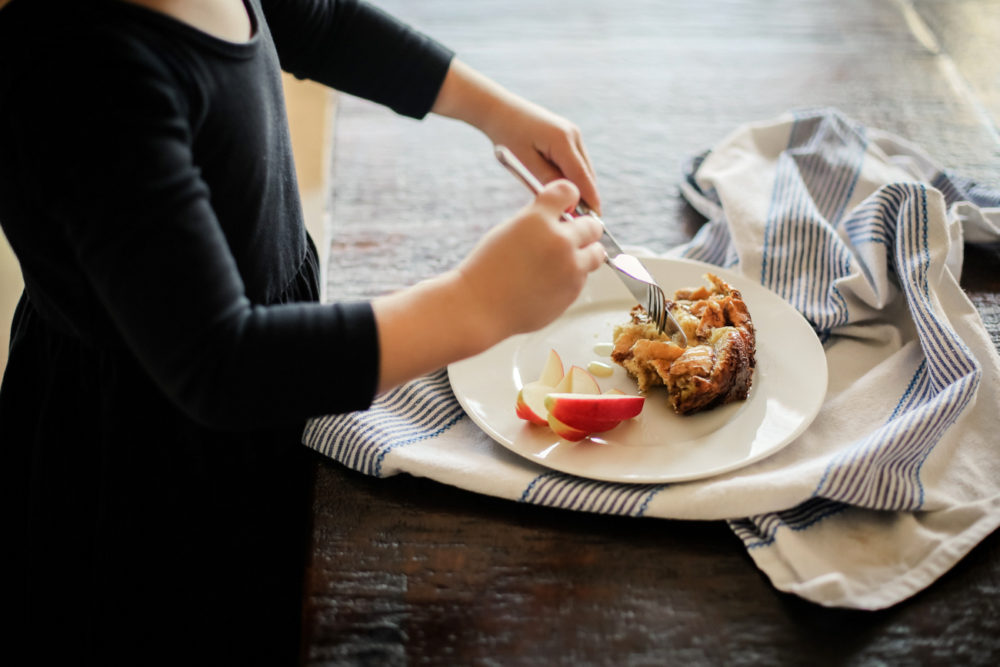 Photos by Christie Knight Photography
I was selected for this opportunity as a member of CLEVER and the content and opinions expressed here are all my own.