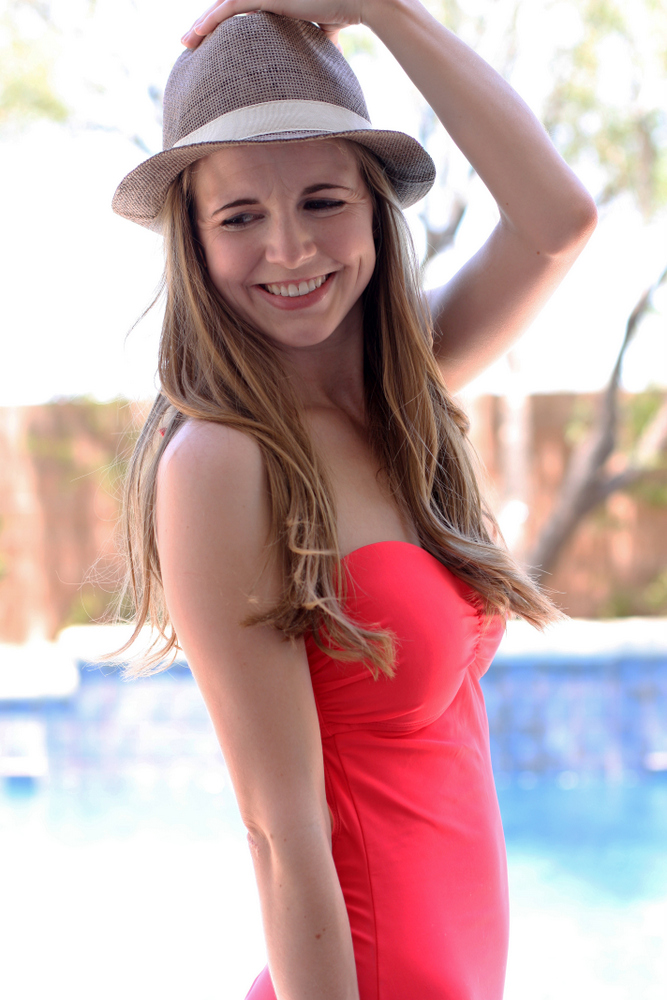 Last June, my sisters and I did a round-up of swimsuits. I mentioned in that post that it'd been more than two years since I bought a new swimsuit.
Guess how many swimsuits I bought last year after that post.
If you guessed zero, you are correct.
This year, though, I knew I couldn't avoid it any longer. If we were going to spend 12 weeks in the scorching heat with a pool in the backyard, it was probably time to buy a new swimsuit or two.
And also maybe something other than a pilled maternity tunic as a cover-up. I mean, dream big here.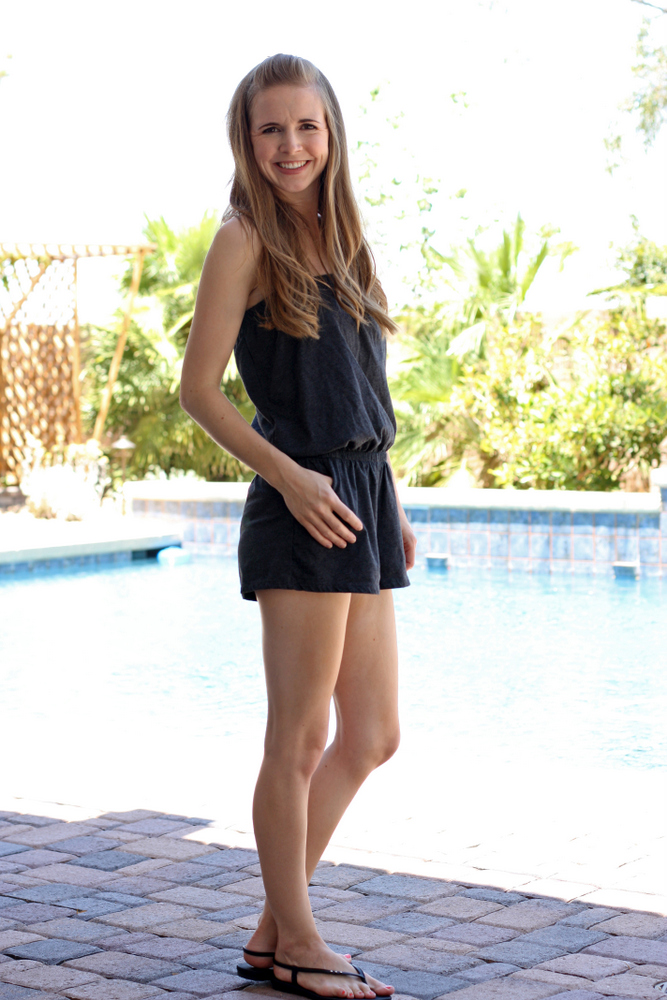 My dreams didn't even extend to a cover-up with pockets.
I have another cover-up that I bought a few weeks ago (it's a long strapless maxi dress), but I have somehow lost it in the last ten days. I have checked EVERYWHERE, and I have absolutely no idea where it is. This isn't making me insane at all, as you can imagine.
The last swimsuit I bought (the aforementioned 3 years ago suit) was my first foray into tankinis and I have to admit, I'm really more of a one-piece fan. I just get really tired of adjusting my suit every five seconds. Also, double fabric around your stomach and hips? Not generally the most flattering.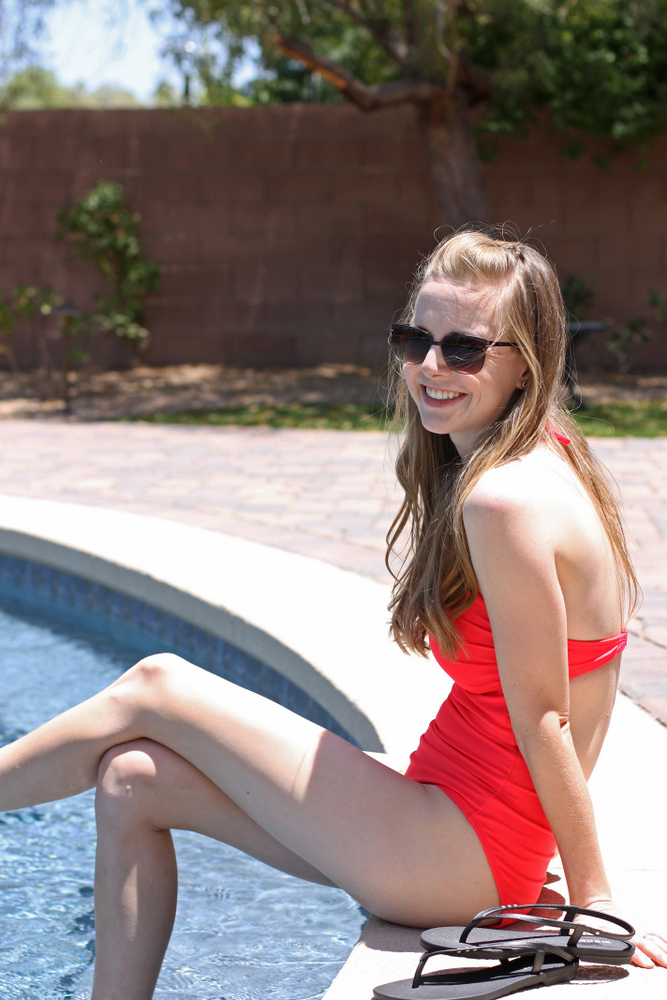 By the way, the difference between a community pool (which we had for three years in Texas) and a pool in your backyard? NIGHT AND DAY DIFFERENCE.
When my parents were putting in their pool about two years ago, a patient was telling my dad about his pool and how they'd calculated that it was costing them about $5,000 per swim because they used it so little. My dad was immediately determined that they would USE the pool and it would not equal out to thousands of dollars per swim. The girls and I are happy to do our part to push down the price per use.
Let me tell you, if we do end up moving to Arizona next year, a house with a pool will be a big priority for me.
I'm still in some need of a new pair of sunglasses. I brought two pairs of them with me to Vegas; the pair I'm wearing in these photos is missing one of the nose-pieces (which actually makes them sit a little better because my face is slightly crooked, but isn't terribly comfortable), and the other pair fell and broke the other day (I blame Ani, obviously).
Polka Dot Suit: Old Navy (it's sold out online, but I've seen them in stores since I ordered mine).
Red Suit: c/o Old Navy
Romper Cover-up: c/o Old Navy
Sandals: c/o Old Navy
Hat: c/o Old Navy
Sunglasses: BonLook
Book in the photo below, for inquiring minds: Landline